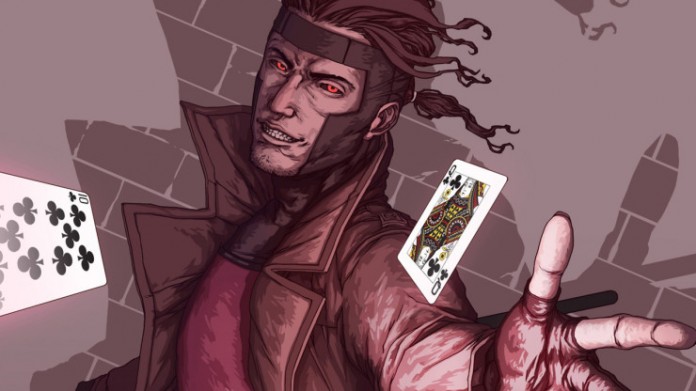 According to our good friends over at Newsarama, the Gambit movie, directed by Doug Liman (Bourne Identity) and starring Channing Tatum as the titular mutant, has effectively been removed from its initially scheduled, October 7th, 2016 theatrical release date. So, is the Gambit movie no more? Well…yes, and no.
Fox's Gambit film has been prone to delay/creator misfortune. Initially, there were delays which may have contributed to the loss of Gambit's original director, Rupert Wyatt. Now, I'm not trying to imply creative issues/differences. This could simply mean an extended, unexpected period of production may have conflicted with projects already on Wyatt's to-do list. Regardless, Wyatt was out, leading Tatum and Gambit's production team to continue searching for a director. After finding and deciding on Liman, and re-commencing production, filming was now scheduled to commence in March; this made an October 2017 release date pretty gosh darn unrealistic.
Now, with Gambit off the table (for now), Fox announced 2 Marvel mystery films. Wait…WHAT?? Yes, there are 2 more Marvel films coming down the pike and we're not exactly sure what they are; they're currently a "mystery" after all. With earlier reports nearly guaranteeing a Deadpool sequel (and Deadpool's after-credits scene revealing the sequel's co-star), we're thinking Deadpool 2 is one-half of the mystery movie pair. What's the other film? Well, we already know Fox is seriously looking at X-Force and New Mutants films -neither of which have definitive release dates – so it could be one of those. NEAT!
Oh, and don't cry for Gambit. Well, you could, but make sure you do it wearing our Gambit Costume T-Shirt. It'll come across as more genuine that way.