In case you haven't heard, Justice League Dark is an animated DC film coming to digital HD, Blu-ray, and DVD in early 2017; the film is the 27th film in the DC Universe Animated Original Movies series. DC All Access released the first clip of the film and it features a pretty intense game of poker.
Poker Face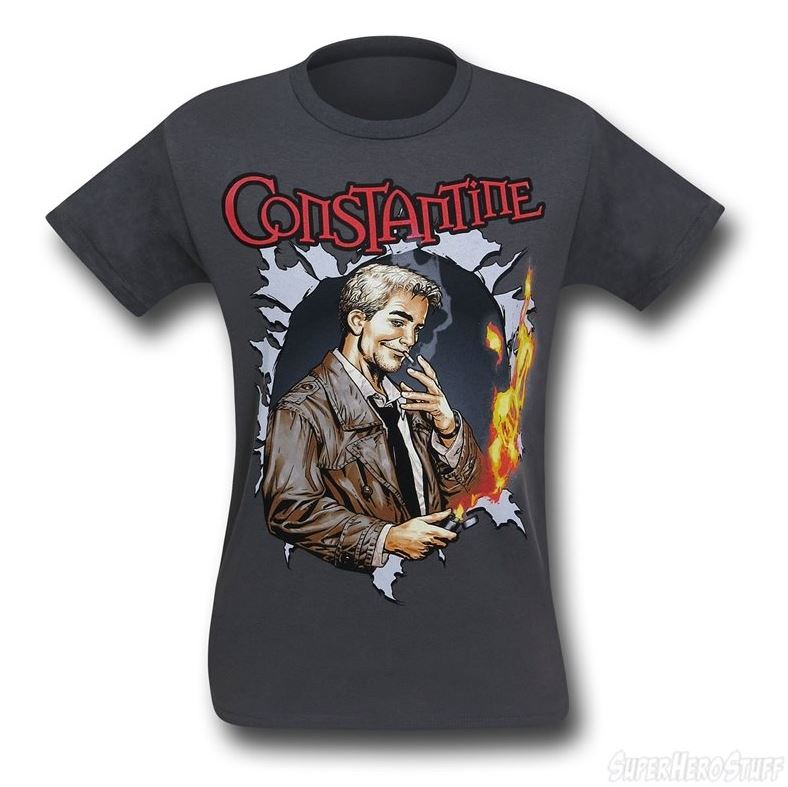 John Constantine is an antihero you probably don't want to cheat in a game of poker, but that's exactly what seems to be happening. While his opponents seem fairly smug about their chances against Constantine, it's obvious he's no fool. Considering the man has a vast knowledge of mystical spells, I wouldn't cross him. We don't see what happens next, but I'm sure it's not going to end well for the demons.
Justice League Dark has received an R-rating (I'd say it makes sense, given the title) and will center around Batman putting together a team of mystic heroes. Not only will we see Constantine, but Swamp Thing and The Demon will also help defeat an otherworldly threat.
Also featured in the clip is an inside look at the final chapter in the Telltale's Batman game: The City of Light.
Justice League Dark comes out on digital HD January 24, 2017 and Blu-Ray/DVD on February 7, 2017.