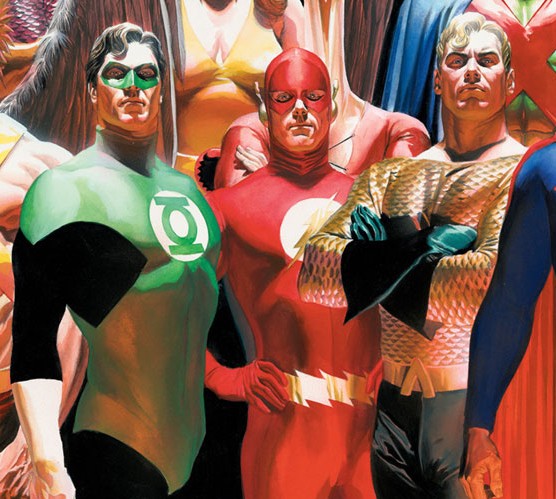 Batman V Superman: Dawn of Justice and the other DC movies aren't even out yet but that hasn't stopped the behemoth that is the DC/Warner Brothers mash-up! They've already planned out several of the movies ahead of time…I guess that means that Batman V Superman: Dawn of Justice is going to be pretty good, right? "While each movie stands alone, they're all part of one long arc of storytelling," said movie producer Charles Roven regarding the Flash and Aquaman movies. Suppose that means that we might be seeing a Marvel-like structure that continues to build bigger and bigger towards stronger and more destructive baddies (Darkseid, anyone?). If it ain't broke don't fix it?
Chris Terrio – who came with Ben Affleck, rewrote the script for Batman V Superman: Dawn of Justice and has written the Justice League movie – put in some serious time learning and assimilating DC Comics' characters. "He studied red- and blueshifts in electromagnetic physics to think about the Flash. Investigated deep sea biology in the Mariana trench to create the world of Aquaman, and read the Greek historian Diodorus of Sicily's account of the war between Amazon and Atlantis to better understand Wonder Woman," reports the source. This is part of DC Comics and Warner Brothers' overall strategy of making the movies 'more grounded'. Hopefully it pays off!
Justice League is currently on slate for November 2017 while The Flash will phase into theaters on March 23, 2018, and Aquaman is scheduled to make a splash on July 27, 2018. Ugh, that was bad. Sorry!