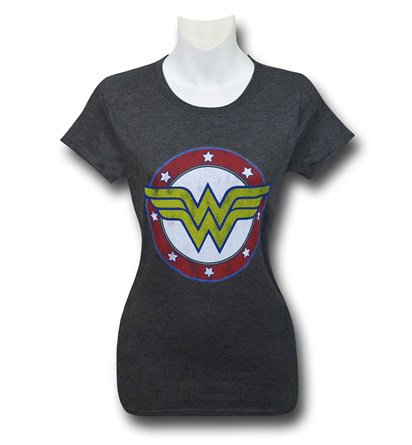 We saw Gal Gadot's Wonder Woman delimb something resembling Doomsday in Batman V Superman, and we're going to see her origins, and the complete dismantling of trench warfare in the forthcoming Wonder Woman film gracing big screens next year. Yes, according to the trailer and stills, Wonder Woman will be action-packed and the stuff of serious, dramatic celluloid. But will it follow its predecessor, Batman V Superman, in tone and pitch-black paranoia, or will Wonder Woman strike its on course and be different from previous DCEU films in tone and demeanor?
Well, our good friends at We Got This Covered recently spoke with the actress about her new film, Keeping up with the Joneses. Could they resist throwing in a question or two about Wonder Woman? Of course not; they made sure to ask her about Wonder Woman's tone compared to previous DCEU films, specifically Batman v Superman. Her response? According to Gadot, Wonder Woman's agenda is far more love-focused than one might expect.
"Wonder Woman is different. On WOnder Woman, we went back to Diana's backstory – to her history, her coming of age. How did Diana become Wonder Woman? But with this character, what I love about her so much is that her agenda is love. It's not about fighting, it's not about who is stronger than whom; it's not about women versus men. It's about love, and acceptance of others. She stands for love, justice and compassion."
Check out the full video interview below!
Wonder Woman brings peace to man's world on June 2nd, 2017 and stars Gal Gadot, Chris Pine, Connie Nielsen, Robin Wright, Lucy Davis, Lisa Loven Kongsli, Danny Huston, Ewen Bremner, Saïd Taghmaoui, Elena Anaya and David Thewlis.