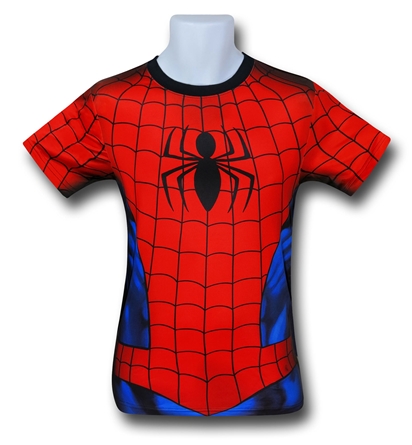 Have we mentioned that 20-year-old actor Tom Holland does a lot of his own Spider-stunts? Yep, the young, agile thespian flips and leaps like a maniac, of a quality comparable to the most seasoned stunt performer. In this latest batch of Spiderman: Homecoming images, provided by our good friends The Mirror stationed at the Brandenburg Gate set in Germany, Tom Holland is once again handling the danger himself, strapped onto the top of a double-decker bus. OBSERVE!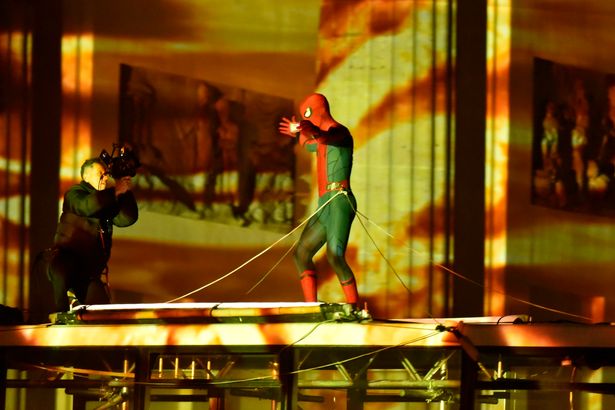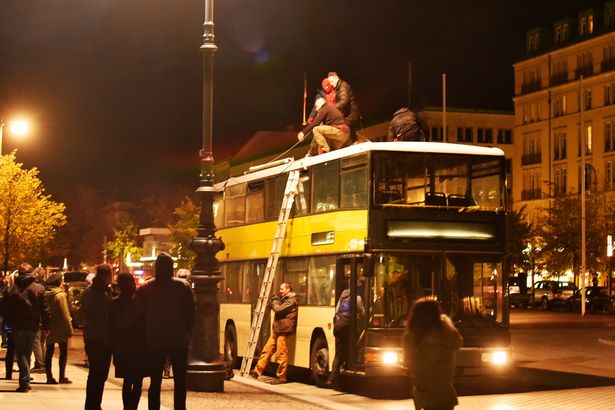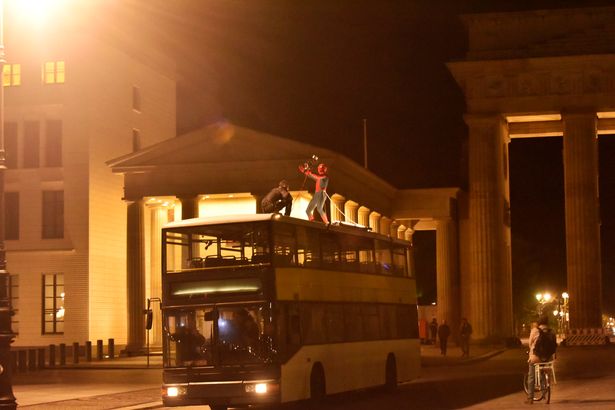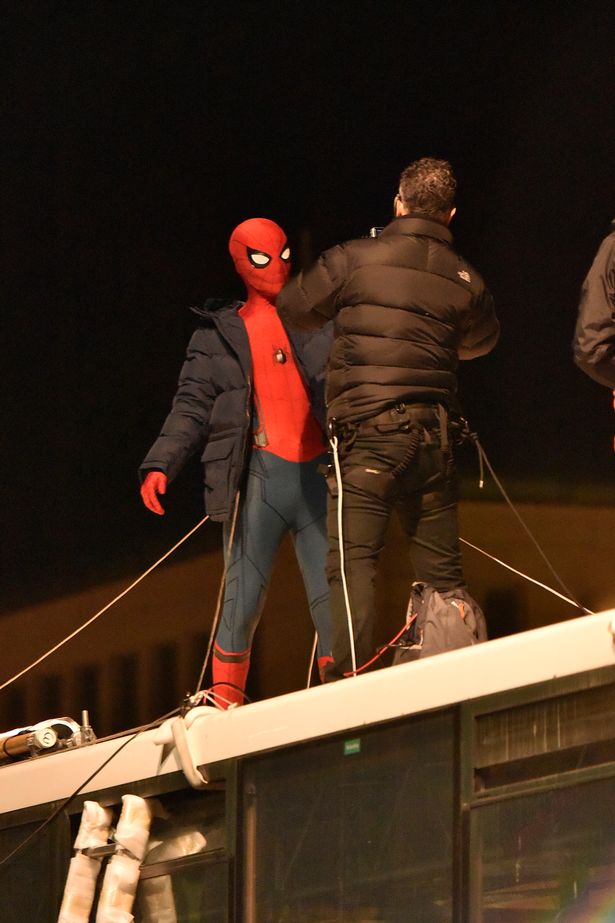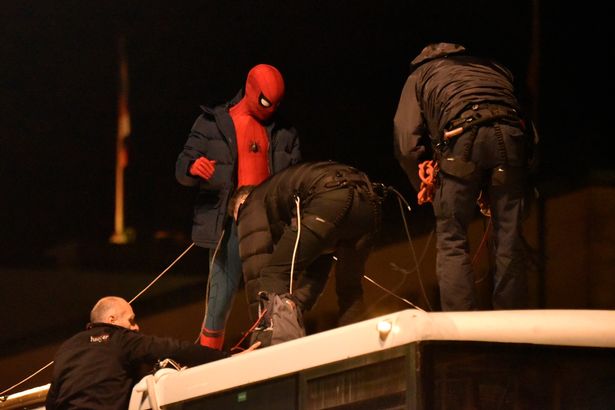 Will Spider-Man actually be in Germany? Well…probably not, but I wouldn't consider it an impossibility since Stark has offices worldwide.
So, are you ready for Spider-Man to fight probably most of the Sinister Six while enjoying the benefits of his "grant" through Stark Industries? And will Hannibal Buress actually be funny? It seems he has great potential to be funny, but then you see his stand-up routine. Ugh. Hopefully, he accidentally received a lethal blow to the crotch compliments of the Shocker.
Debuting July 7, 2017 and directed by Jon Watts, Spider-Man: Homecoming stars Tom Holland, Marisa Tomei, Robert Downey Junior, Zendaya, Donald Glover, Logan Marshall-Green, Michael Barbieri, Hannibal Buress, Martin Starr, Kenneth Choi, Laura Harrier, Tony Revolori, and Michael Keaton.