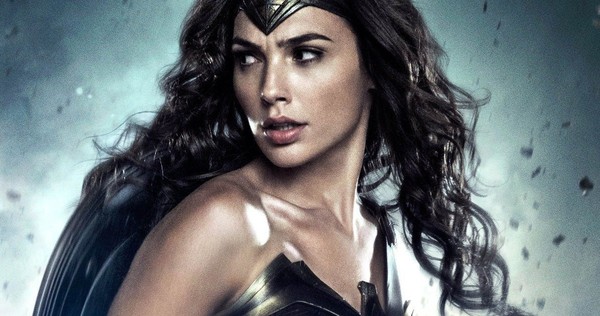 Actress Gal Gadot will be gracing the Big Screen as Wonder Woman in this month's superhero slug-fest, Batman V Superman! She'll also be starring in 2017's standalone Wonder Woman film, and two inconceivably monstrous Justice League movies. In the latest issue of Glamour Magazine, Gal Gadot talks about her Wonder Woman role in Batman V Superman, and how she wishes to convey the archetypal comic book heroine.
"It was important for me that we show how independent she is. She is not relying on a man, and she's not there because of a love story. She's not there to serve someone else. She has so many strengths and powers, but at the end of the day she's a woman with a lot of emotional intelligence…I think women are amazing for being able to show what they feel. I admire women who do. I think it's a mistake when women cover their emotions to look tough. I say let's own who we are and use it as a strength."
The article also contains several photographs of Gal Gadot, but quite honestly, I'm a little more interested in what she has to say. You see, she's responsible for expressing the premier female character in all of comic books, and that's kind of important. Not only is Wonder Woman a well known comic book character, she's pretty much the avatar of womanly strength and compassion. Basically, and in a very roundabout way, I'm saying this: you better get it right, Gadot.
Debuting March 25, 2016, Batman v Superman: Dawn of Justice stars Henry Cavill, Ben Affleck, Gal Gadot, Jesse Eisenberg, Amy Adams and Laurence Fishburne. Oh, and probably a lot of unhappy citizens caught in the crossfire when Superman and Batman indulge in a pee-pee contest.