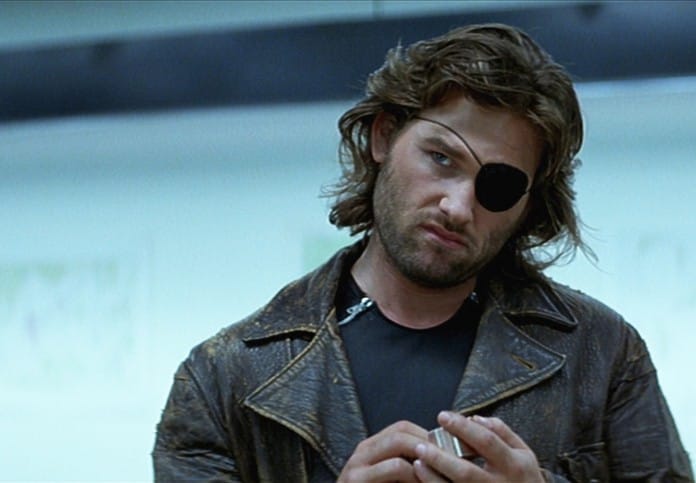 So, Marvel Films and James Gunn, Director of Guardians of the Galaxy, have been trying like heck to cast the role of Peter Quill's father for the franchise's next installment, Guardians of the Galaxy Vol. 2. Matthew McConaughey was in talks to fill an unspecified major role, but turned down the offer. Damn it, McConaughey!! Anyway, it was back to the drawing board for poor Mr. Gunn in his search to cast Peter Quill's father for the next Guardians of the Galaxy film.
And then a light shined. According to our friends at The Wrap, it seems Gunn and Marvel have the perfect actor in mind to portray Star-Lord's father: the incomparable Mr. Kurt Russell! Yes, Snake Plissken…sorry…Kurt Russell is now being approached to play Star-Lord's senior! Gunn stated that Russell has yet to receive an official offer, but will be meeting soon with the actor to hash out details and formulate an amicable deal. YAY!
So, we know the role Russell's being primed for, but who will his actual character be? Sure, he's Star-Lord's father, but what's the identity of Peter Quill's progenitor?? Initially, there were rumors that Quill's father would be Captain Mar-Vell, which Gunn shot down viciously and completely. Of course, Marvel's not inclined to announce the elusive identity, so in the midst of an information vacuum there are plenty of theories to compensate. One such theory suggests that Quill's disciplinarian will be Adam Warlock, which makes an awful lot of sense given Warlock's comic book history linking him to the Infinity Gems. Another theory states that Star-Lord Sr. will be the carefree Titan, Starfox. Starfox, a womanizing, uninhibited spirit is also Thanos' brother. That….would be a very, very interesting choice. Could Russell play a carefree womanizer? Heck yes! Could he potentially portray someone with a deep familial link to a walking, talking representative of Death, murdering galaxies in an effort to pay tribute to the avatar of absolute, unforgiving nothingness? Heck yes.
Good luck, James Gunn!
Guardians of the Galaxy Vol. 2 opens in theaters on May 5, 2017, and could potentially star Kurt Russell.