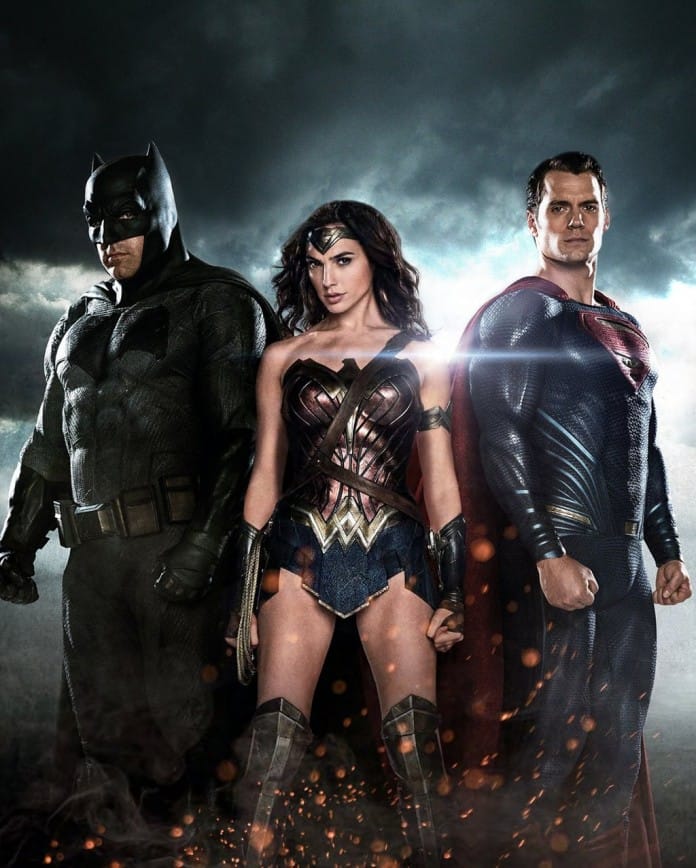 Check out these three brand new, breathtaking Batman v Superman character posters (below) featuring stirring, photographic renditions of DC's superhero trinity!
Superman looks a little threatening, but surprisingly dignified. There we go, Zack Snyder; this is how Superman should be portrayed! He has the ability to dropkick Earth into the sun, but expresses this unreasonable amount of power through inspiring acts of courage, compassion, love and hope.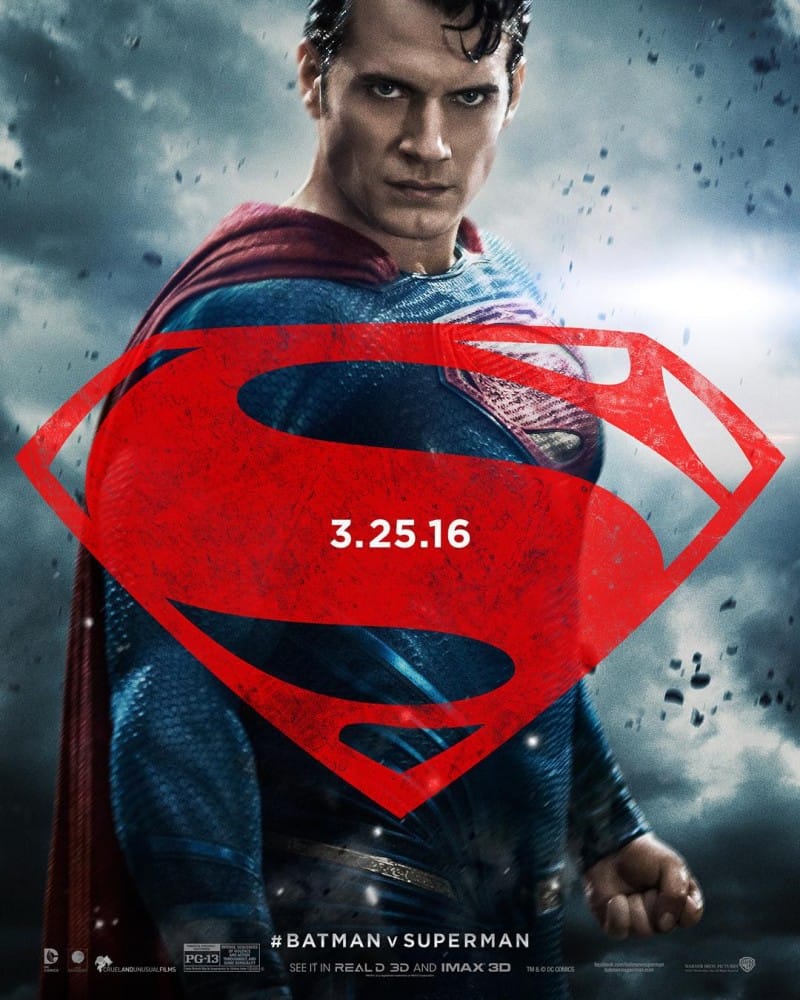 Wonder Woman is a fierce warrior, and this Batman v Superman character poster definitely conveys it. She can punch a tractor trailer several miles into the air and look positively stunning doing it. Great Scott, she's definitely a thing of divine expression.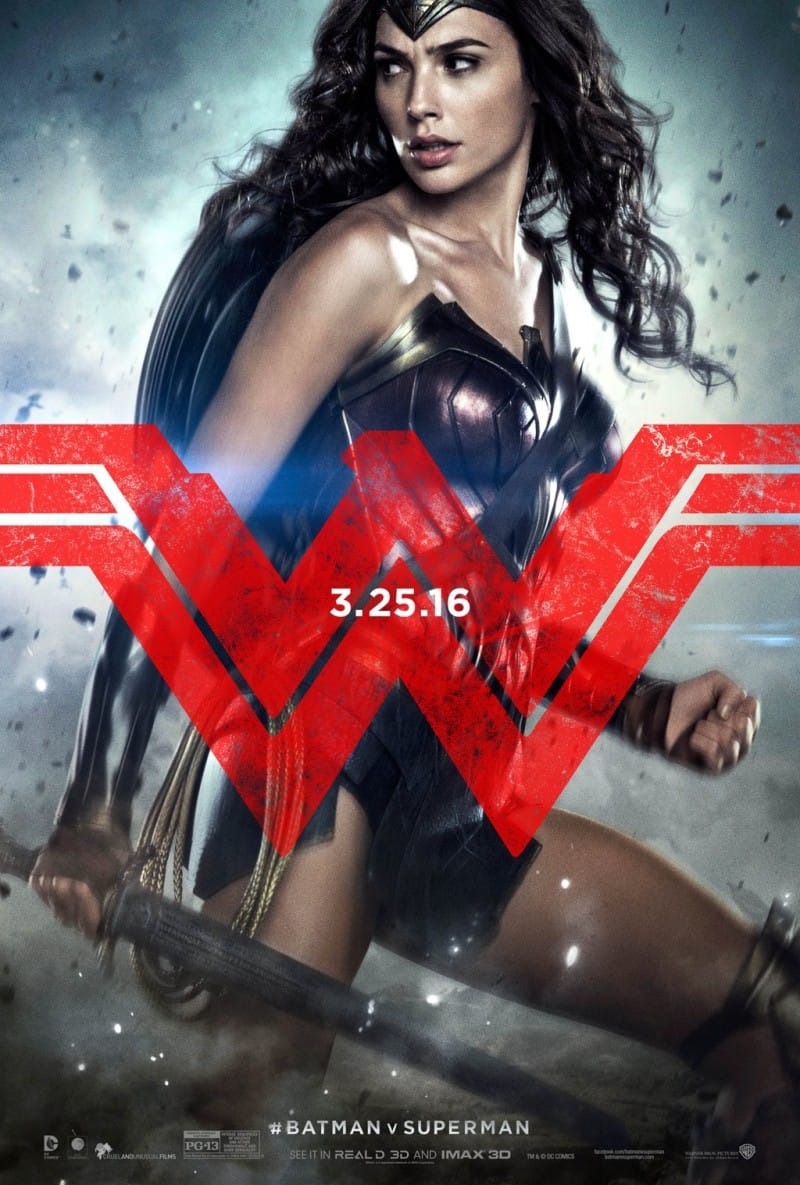 Batman…is Batman. To keep up with titans derived from alien civilizations sporting advantageous, exotic biology, or fiercely effective demigoddesses representing the whole of womanly strength and courage, Batman has to armor up. Yep. It also helps that Batman looks EXTREMELY INTIMIDATING after armoring up. Yep.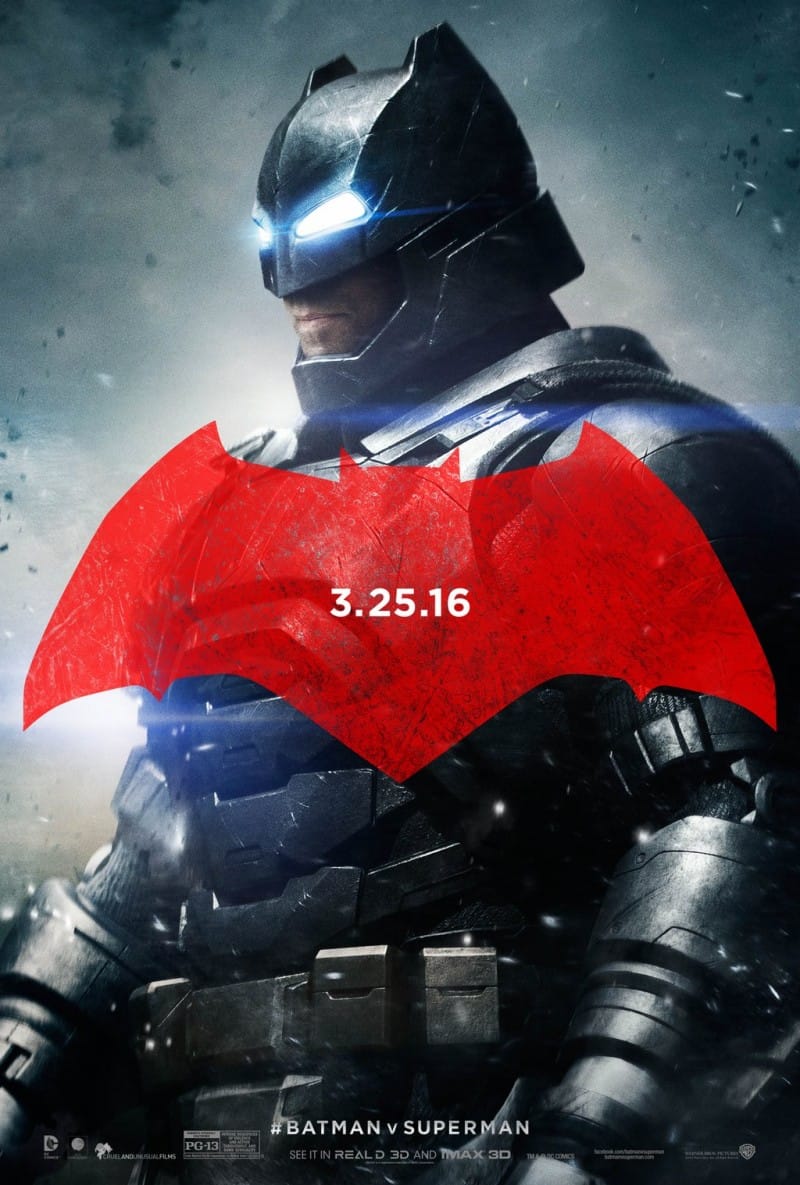 Batman v Superman: Dawn of Justice is written by Chris Terrio with a screenplay by David S. Goyer. Charles Roven and Deborah Snyder are producing, with Benjamin Melniker, Michael E. Uslan, Wesley Coller, David S. Goyer and Geoff Johns serving as executive producers.
Debuting March 25, 2016, Batman v Superman: Dawn of Justice stars Henry Cavill, Ben Affleck, Gal Gadot, Jesse Eisenberg, Amy Adams and Laurence Fishburne. Oh, and probably a lot of unhappy citizens caught in the crossfire when Superman and Batman indulge in a pee-pee contest.