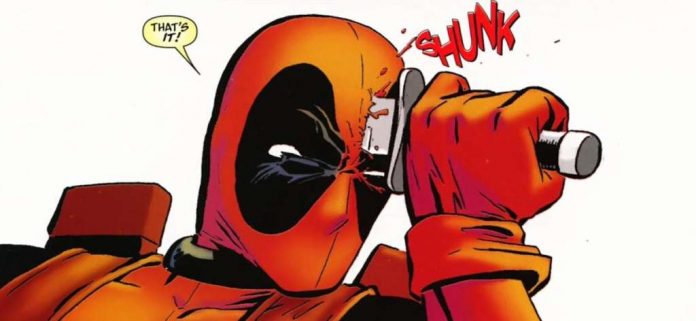 Deadpool was a fantastic movie. There will be no debate about it. Ryan Reynolds and Tim Miller's vision came together in a wonderful comedy/action hybrid that has been accepted by many as one of the best superhero films around. It was so good, that Deadpool took a $58 million budget and mutated it into a $757 million global phenomenon. The crazy part? Fox had zero faith in the adaptation. Their expectations were so bad, the studio slashed $7 million from the budget at the last minute. It didn't affect the final product… but director Tim Miller told Deadline that another suggestion from Fox could have derailed the film's eventual success. Yep, Fox nearly wrote the book on how to ruin a Deadpool movie.
"The [studio] note that frightened me the most was, 'We should make this linear.' The story was always this fractured narrative, and to be honest, it's a pretty simple story. To tell it linearly would not make that exciting of a movie."
Thank God Miller and Reynolds stood their ground on that one. A major success for Deadpool was exactly how the story unfolded. By starting with the big action scene, and then weaving his background incoherently into the mix… it was a breath of fresh air as far as origin stories are concerned. By making it linear, the simple story would have been outed, and probably ripped apart by critics and fans for that simplicity (although that can be debated).
Perhaps now, the studio will take a step back once production begins on Deadpool 2. By letting the brain trust behind Wade Wilson's first outing have the same control, you can expect a similar return at the box office. It also seems like Deadpool's creators are hoping that by expecting less from the studio, it can lead to more freedom for the filmmakers.
At a press event for Deadpool's fast approaching DVD/Blu-Ray release, Screenwriters Rhett Reese and Paul Wernick spoke about a possible sequel (since Fox has yet to make an official statement regarding Deadpool 2).
"We don't want to make a $200 million epic superhero Deadpool movie," said Wernick. "We want to make the $50 million Deadpool sequel. And I think people tapped into this being a character piece, you know? This was a movie about a broken character, a broken guy who's just trying to make his way in the world, and I think we're gonna continue that moving forward."
While most people would expect a sequel to be bigger and better than its predecessor, Deadpool apparently will redeliver what fans loved about the original. Wernick warned people to not expect any world-threatening obstacle getting in "The Merc with a Mouth's" way for his second go around.
"I think it goes against who the character is. You know, Deadpool wants to save himself, he doesn't want to save the world. You know, he's not lifting cities up or fighting alien invasions."
Deadpool will be available on DVD and Blu-Ray on May 10th. If you can't wait that long to see the unrated version of the film, you're in luck. An extended scene has already been unveiled at MTV. However, click at your own risk since the clip is NSFW… just like the rest of the movie.