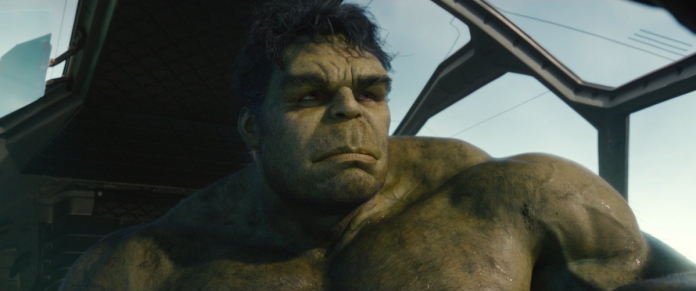 Hulk Talks? That sounds like a slightly more angry version of 'Ted Talks! Taika Waititi, who is directing Thor: Ragnarok had some time to sit down and answer a few questions regarding this upcoming film at Sundance. Thor 3 is definitely shaping up to be an interesting mish-mosh of comedy, fantasy, and sci-fi that may eventually bump into the shoulders of Marvel's other sci-fi group, the Guardians of the Galaxy. Taika Waititi is best known for What We Do In The Shadows, an indie darling mockumentary based on vampires. That's a pretty big jump from vampires to Asgardians, don't you think? The real question on everybody's mind though is Marvel's Green Goliath since the Hulk can't really appear in his own film. Marvel has figured out a work around and is placing Hulk in a Thor movie and it will be almost like a 'buddy flick'. How will that work with the Hulk? What kind of witty banter will we get?
Discussing this issue, Taika Waititi said, "It's interesting, because at the moment, there's a big conversation that's happening about how far to push that. Whether or not The Hulk should be[verbal/conscious]. I think a lot of those conversations have more to do with what's going to come up in future movies," stated Waititi. "So I think a lot of those decisions are larger group decisions, rather than anything to do with just me or the writer. They have a lot of stuff that they have to consider. But I do think that's the best way to track it. I think we all want that. I think we all want to see that development and the evolution of that character. I also think you can do it in a fun way."
So the Hulk may or may not talk a lot. What about the other smooth operator of Asgard, Loki? "He's such a big part of it and he's such a great part of it. My focus really is making sure that Thor is the best character, though." Well it is good that we will be seeing more of a focus on Thor but come on…you have to give us some Loki, right? RIGHT?
Finally, Taika Waititi elaborated on the amount of comedy in Thor: Ragnarok. "It's not going to be a crazy comedy, like over the top. But that's definitely my strength and that's what they were looking for when they approached me. So, I think that is the thing I can bring to it to give it a different spin and freshen it up a bit."