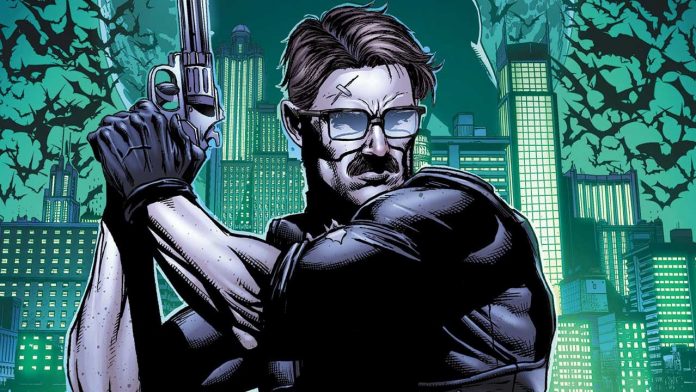 We know that actor J.K. Simmons will be playing a more "badass" Commissioner James Gordon in the forthcoming Justice League film, a more empowered, capable "partner" to Batman in the never ending fight against Gotham's always unique criminal element. So, now that we're familiar with the type of Gordon we're getting in the fledgling DCCU, how much of this new James Gordon will actually grace the screen in 2017's Justice League movie? In the following interview with our friends at Entertainment Tonight, at the 2016 MLB All-Star Legends & Celebrity Softball Game, Simmons reveals the extent of his role in Justice League, elaborates on his character's necessary toughness, and shares the potential for more extensive appearances in future DC films.


"If you look at the history of the character, in the comics, he's a pretty tough guy. He's not just this sort of comic relief, he's not just anything, he's a part of that universe. And in the first film that we're currently shooting [Justice League], my part is not as big as, knock wood, it will be in some of the future films, the Batman film. You never know for sure what's going to be made, what's not going to be made, but the plan is, Plan A, if that indeed comes to fruition, is that there will be more Commissioner Gordon in the future. And I have absolutely no idea, zero idea, but I'm lobbying right now: let Commissioner Gordon be a badass."
Check out the full video below…but only AFTER you grant us a pearl of your wisdom regarding Simmons' casting as C.J.G.!