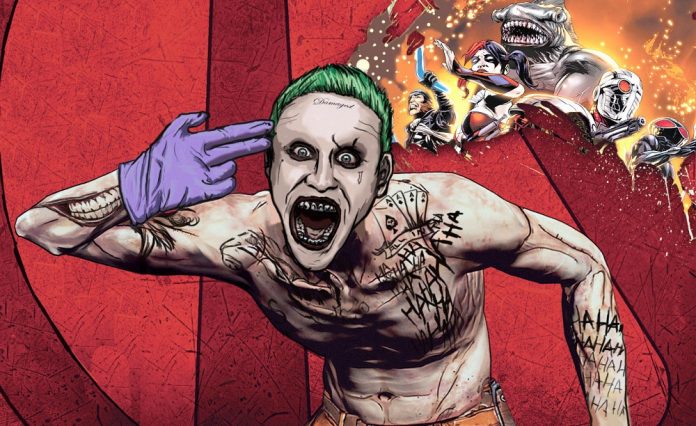 In a recent interview with our friends at Digital Spy (via Total Film), Jared Leto talked about his somewhat excessive (but completely necessary) immersion into the role of the Joker; Batman's legendary foe, the enemy of order and complacency, and cackling star in director David Ayer's highly anticipated Suicide Squad film. I mean, the guy did send a rat to co-star Margot Robbie (Harley Quinn), and a freaking dead hog to the entire Suicide Squad cast, so yeah, he dove deep and probably absorbed a toxic amount of chlorine. "I knew I was going to have to dive deep and go to a place I had never gone before," stated Leto.
As the interview continued, Leto ranked Joker along with other classic baddies in order to truly convey the character's diabolic tendencies.
"The only villain who may be more infamous [than the Joker] is the devil." Wow. So, Joker is just shy of the 'Lord of Absolute and Total Darkness, and Merciless, Infinite Torturer of Kitty Cats.' Good grief.
Leto added, "The Joker is an icon, a legend, the baddest of the bad and seems to be having the most fun. Hard not to be a fan of that." 
He also spoke about his working relationship with director David Ayer, and how they developed the Joker.
"We sat outside his house and talked and it was clear he wanted to make something really different," he said. "He wanted to break some rules, and that's very compelling. I got the sense he was on a mission. This wasn't just a movie for him."
Suicide Squad opens up on August 5th, 2016 and stars Will Smith, Jared Leto, Margot Robbie, Joel Kinnaman, Viola Davis, Jai Courtney, Jay Hernandez, Adewale Akinnuoye-Agbaje, Ike Barinholtz, and Scott Eastwood.