Ever wonder what might happen if the likes of the Justice League came up against magic? Sure, Superman can stop a speeding bullet but a little bit of magic gets tossed his way and he's just like the rest of us. You don't even want to see what happens if somebody pulls a rabbit out of a hat around the Kryptonian that's for sure! When some paranormal events begin to strike, there is only one man to call: John Constantine! And you know where that leads, right? A brand-new Justice League Dark trailer!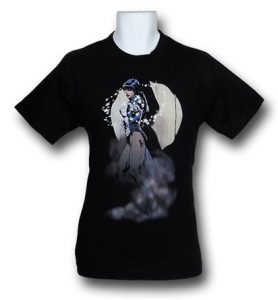 The above Justice League Dark trailer features the likes of Matt Ryan returning to reprise his role as John Constantine. We also get to see Jason O'Mara as Batman, Rosario Dawson as Wonder Woman, and Jerry O'Connell as Superman. The rest of Justice League Dark is then filled with Camilla Luddington, Nicholas Turturro, Ray Chase, and Roger R. Cross! They will be playing Zatanna, Deadman, Etrigan the Demon, and Swamp Thing respectively.
What might you see in the Justice League Dark trailer? Well, you'll get to see the birth of the team under the leadership of John Constantine and Batman. Batman wasn't originally part of 'Justice League Dark' but hey, people need to have the Dark Knight in all places and at all times! I'm starting to think that Metron Chair allowed him into a quantum superposition. Joking aside, the movie looks pretty interesting and it will be nice to see how the two teams play out.