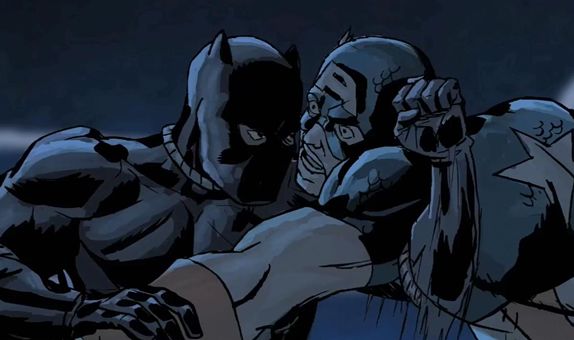 The Black Panther! He's a Marvel mainstay finally making his live-action debut in Captain America: Civil War! He's a mystically enhanced warrior-king empowered by bleeding edge technology never before seen outside the walls of the wondrous African nation of Wakanda. He's as intelligent as Tony Stark, as powerful as Captain America, as fast as a freaking…uh…panther, and just as dexterous. He's a freaking force to be reckoned with, and the side he supports amidst this 'Civil War' will definitely benefit from his aforementioned abilities and vast economic resources.
So, yes, not only will we be witnessing his debut in Civil War, we'll be seeing him again in his forthcoming first film hitting theaters in 2018! What can we expect in Black Panther's first, standalone movie? Well, our friends at Empire Magazine asked that very same question, and they asked someone very much 'in the know,' that being Marvel Studios' President of Production, Mr. Kevin Feige. What details did Kevin Feige offer regarding the Panther's filmic, solo outing?
"This one is important," said Feige of the Black Panther film. And he's right; this will be the very final "Phase Three" Marvel film before the two-part Avengers epic, Infinity War.
Feige continued, offering a bit more about the character and his exotic environment. "Not only do you get an unbelievable lead character, but you also get all of Wakanda which is a whole new setting and culture to explore."
What's the movie going to be about? Feige divulged a very basic, spoiler-free plot structure, and the film's importance as part of the expanded, connected narrative being told across the entire Marvel Movie universe. "It's a big geo-political action adventure that focuses on the family and royal struggle of T'Challa in Wakanda, and what is means to be a king. T'Challa's story is very important to us as it links to the next Avengers films, which is why we brought it forward."
So, it seems that the new Black Panther film will be granting us a deeper look into the character and his mysterious birthplace, as well as provide an effective narrative vehicle driving us directly towards Avengers: Infinity War. This…is awesome.
Black Panther debuts February 16, 2018, starring Chadwick Boseman as the titular, unstoppable avatar of the Panther god!