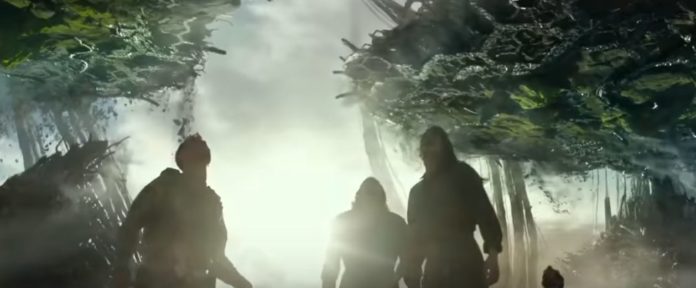 Why? Because in the Michael Bay-helmed Transformers movie franchise, Earth is always under siege by giant robots heralding terrific destruction and sometimes unintended, but irresponsibly thoughtless plotlines. In this latest Transformers: The Last Knight TV spot, we're seeing some of that endless but expected destruction raining down on apparently surprised Earth persons, and the resiliency of said Earth persons as they decide to stay and fight. OBSERVE!
https://www.youtube.com/watch?v=kvIbadg-WGs
So, here's what we know so far about Transformers: The Last Knight:
1. Optimus Prime is searching for something on Cybertron after the events of Age of Extinction. And here's the kicker: This thing? This grand object of power and legacy? Apparently, it's strongly linked to Arthurian legend. Right, King Arthur's court, Excalibur, Merlin, and all that mystical mumbo-jumbo.
2. When Optimus Prime returns, it appears he's possessed by something referred to as "dark energon." Is he responsible for giving several states on the west coast a tectonic plate-mangling atomic knee-drop?
3 And…is that freaking UNICRON breaking apart in outer space? Here, I circled it for you.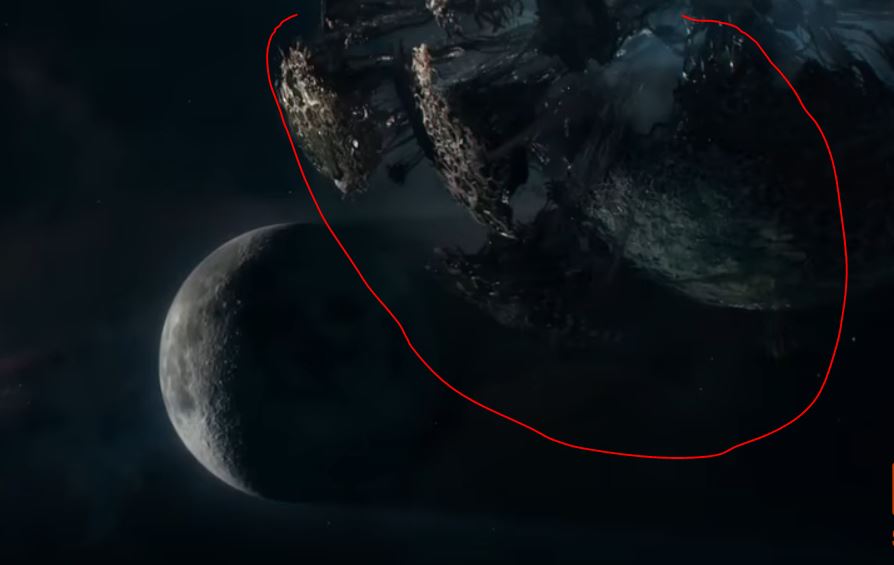 Yes, you're probably used to seeing UNICRON as a machine-planet that turns into a rather large robot capable of casting a shadow across the length and breadth of the measurable universe. Well, if this (above) is UNICRON, and it's truly mimicking a planet, emulating organic landmass is the clever way to go.
Directed by Michael Bay, Transformers: The Last Knight debuts June 23rd, 2017, and stars Mark Wahlberg as Cade Yeager, Anthony Hopkins as Sir Edmund Burton, Laura Haddock as Vivian Wembley, Josh Duhamel as Lt. Colonel William Lennox, John Goodman as the voice of Hound, Stanley Tucci as Joshua Joyce, Isabela Moner as Izabella, John Turturro as Agent Simmons, and Peter Cullen as the voice of Optimus-freaking-Prime.