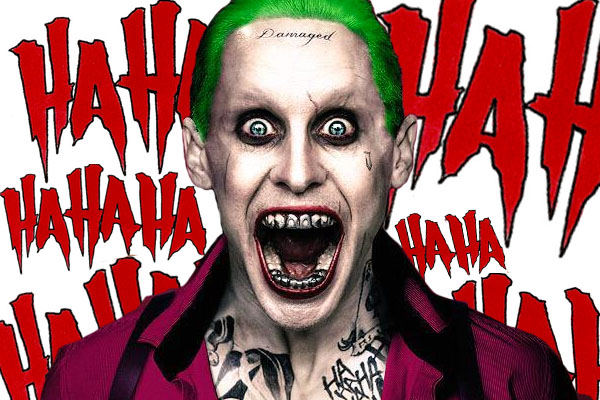 Yes, Jared Leto will playing the 'Clown Prince of Crime' in DC's forthcoming film, Suicide Squad. Thankfully, Leto understands how important it is to absolutely nail his Joker portrayal, seeing as how the character has been Batman's dependable foil for what seems like 200-300 years (give or take a century). So, Jared Leto has been taking the character very seriously, and he's been refining that very necessary Joker laugh, trying it out on the unsuspecting denizens of Toronto and New York. Appearing on CNBC's Squawk Box, Leto talked about how he refined the Joker laugh until it was just right, effectively creeping the hell out of those unlucky enough to be waiting for a cab near Leto's unnerving cackling. Now..let's learn to laugh like Joker with Jared Leto!
https://www.youtube.com/watch?time_continue=2&v=RBPwCEa-IHE
I worked on the laugh like walking around the streets of New York and Toronto," said the Academy-Award winning actor. "I kinda walked around the streets and see what laugh would kind of get under peoples' skin. If you hear someone laugh loud at a restaurant it's a little jarring. I tried them out and I got to a place where I would laugh and people would turn around like, 'Who is this creepy guy behind me?'"
Suicide Squad opens up on August 5th, 2016 and stars Will Smith, Jared Leto, Margot Robbie, Joel Kinnaman, Viola Davis, Jai Courtney, Jay Hernandez, Adewale Akinnuoye-Agbaje, Ike Barinholtz, and Scott Eastwood.