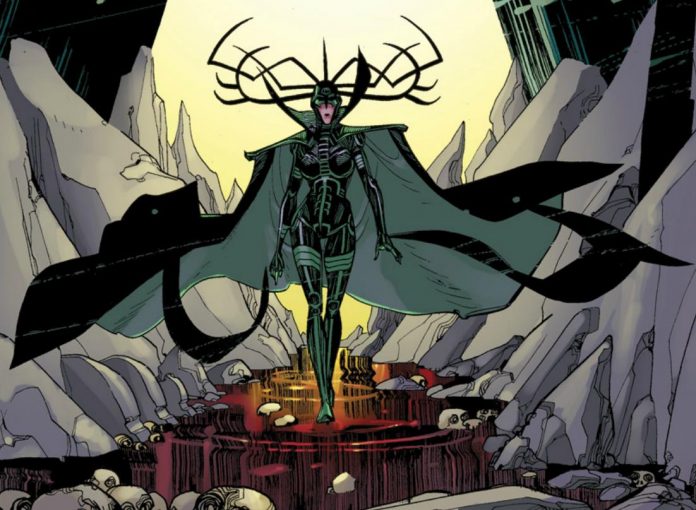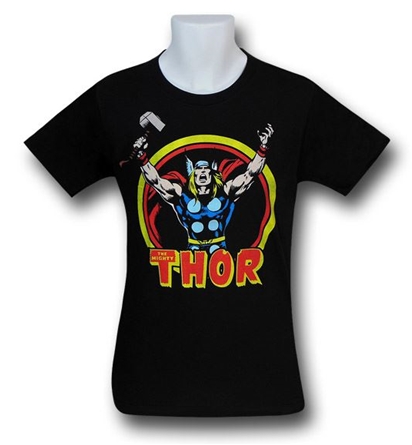 Our good friends at Entertainment Weekly recently sat down with actress Cate Blanchett to talk about her incredibly hectic schedule, including work on Oceans 8, her Broadway debut in The Present, the film Where'd You Go, Bernadette (based on Richard Linklater's adaption of the 2012 best-selling novel of the same name), and a later movie based on the life and times of Lucille Ball. Oh, and by the by, she's playing the Asgardian god of death and ruler of Hel, Hela, in 2017's Thor: Ragnarok.
Right out of the gate, the trade asked Blanchett what it was like to play the big, supernatural baddie in the latest Thor installment, why a cast-mate considers Hela, "The worst of the worst," and what a delightful experience it was working alongside Chris Hemsworth.
Accepting such a villainous role led the actress to gain some career perspective. "You get to a certain age and you don't play the hero anymore. [Laughs] You play villains. Villains and drunks."
The trade mentioned that cast-mate Mark Ruffalo (Bruce Banner/The Hulk) referred to Blanchett's Hela as "the worst of the worst."
"Did he say that? Well, he's the greenest of the green! I didn't get to work so much with Mark, unfortunately. But I did get to work with Chris [Hemsworth] and talk about delightful! He's just absolutely fabulous. The whole thing was just a riot and fantastic fun. "
Blanchett also praised Director Taika Waititi's sure hand at directing.
"Did you see [director] Taika Waititi's film, Hunt for the Wilderpeople? Or, What We Do in the Shadows? He's just got such a sure hand. He's wonderful — I'd eat him for breakfast if I could. He's absolutely delicious. And he's irreverent which is great because Marvel, at its best, has its tongue firmly in its cheek."
Directed by Taika Waititi, Thor: Ragnarok debuts November 3rd, 2017, starring Chris Hemsworth (Thor), Tom Hiddleston (Loki), Idris Elba (Heimdall), Sir Anthony Hopkins (Odin), Tessa Thompson (Valkyrie), Karl Urban (Skurge), Mark Ruffalo (Hulk), with Jeff Goldblum (Grandmaster) and Cate Blanchett (Hela).