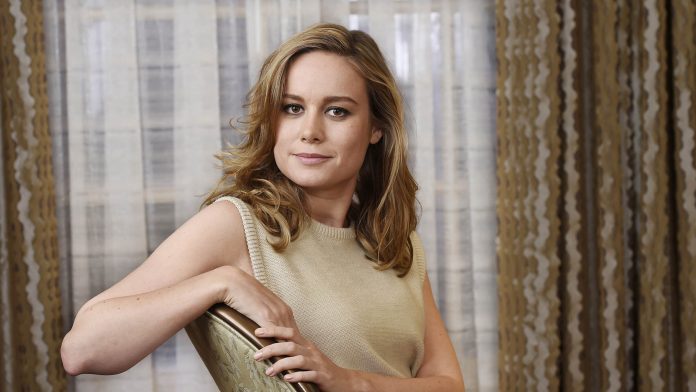 Fresh off winning the Oscar for Best Actress, is Brie Larson getting ready to join the Marvel Cinematic Universe? According to Variety.com, Larson sits atop Marvel's wish list to play the role of Captain Marvel.
Citing unnamed sources, Variety reported that Larson and Marvel were in talks for her to play the role, and that Larson was interested in accepting. Unfortunately, Marvel had no comment on the report.
The script to bring Carol Danvers to the silver screen is still being written by Guardians of the Galaxy co-writer Nicole Perlman and Meg LeFauve, who penned the script for Inside Out.
The standalone Captain Marvel movie is currently due for release sometime in 2019, but, if recent rumors are true, Carol Danvers will make her big-screen debut much sooner than that. Infinity Wars, anyone?
Larson won the Oscar for her role in Room. You also may have seen her in movies such as Trainwreck and 21 Jump Street. She's also part of the cast of the upcoming Kong: Skull Island movie, due for release next year.
Larson would not be the first Academy Award winner to join the Marvel Cinematic Universe. Other Oscar winners to take Marvel roles include Sir Anthony Hopkins (Odin), Michael Douglas (Henry Pym), Gwyneth Paltrow (Pepper Potts), William Hurt (General Ross), Robert Redford (Alexander Pierce), Benicio del Toro (The Collector) and Natalie Portman (Jane Foster).
Captain Marvel, who is currently one of the leading characters in Marvel Comics' Civil War II storyline, has been a coveted gig in Hollywood. Other celebrities who expressed interest in playing the role include Bryce Dallas Howard and former UFC champion Ronda Rousey.
The Carol Danvers character has been part of the Marvel Universe since the 1960s, but didn't unveil her super-powers until the late 1970s as Ms. Marvel in her own self-titled series.