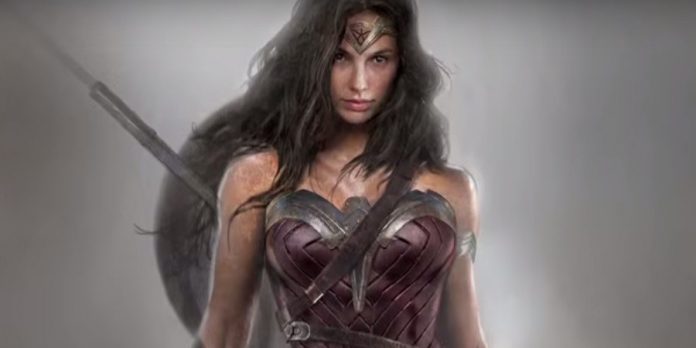 So, Wonder Woman, the first film featuring the new, cinematic origin of Themyscira's forward thinking, fiercely capable ambassador, recently finished filming. Yes, the story of DC Comics' premier super-heroine (portrayed by Gal Gadot) has officially wrapped, and director Patty Jenkins (Monster, AMC's The Killing), having recently thanked the cast and crew for all their hard work and the overwhelmingly joyous filming experience, just released a few stunning images of herself along with Wonder Woman (in full costume) and the movie's cast and crew. And when the director shares new images of Wonder Woman, we don't care if she's surrounded by zombies, rabid sloths or haunted tree-houses. If it's a new look at Gal Gadot in full Wonder Woman gear, we'll post that freaking picture regardless of the threat to your timid tummy!!! OBSERVE!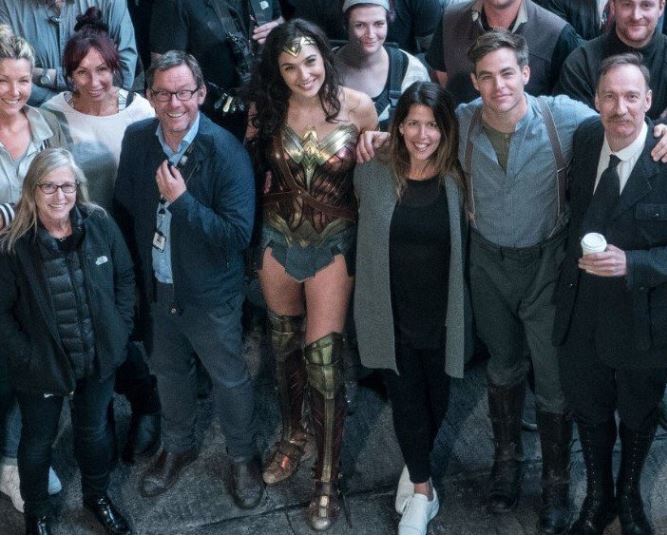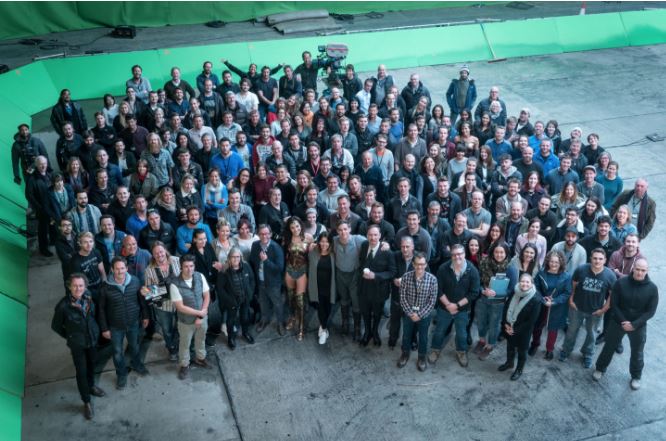 Ready for Wonder Woman to kill cavemen, knights, minutemen, WWI soldiers and spacemen? Good. Very, very…good.
Based on the legendary character created by William M. Marston, Wonder Woman is Directed by Patty Jenkins and written by Jason Fuchs, starring Gal Gadot, Chris Pine, Connie Nielsen, Robin Wright, and Lisa Loven Kongsli. Wonder Woman hits theaters, Minotaurs, Centaurs and possibly Ares on June 2, 2017!