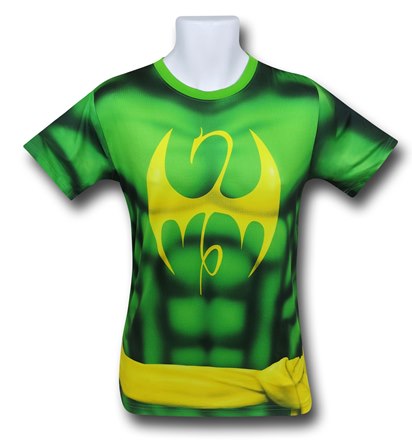 No, not "bloody" in the British sense, but bloody in the "trickling life-sustaining fluids" sense. Yes, in this new image of a bloody Danny Rand milling about the New York set of Marvel's forthcoming Netflix offering, Iron Fist, it seems Mr. Rand's currently off-screen antagonists will be…formidable. OBSERVE a moderately beaten Danny Rand.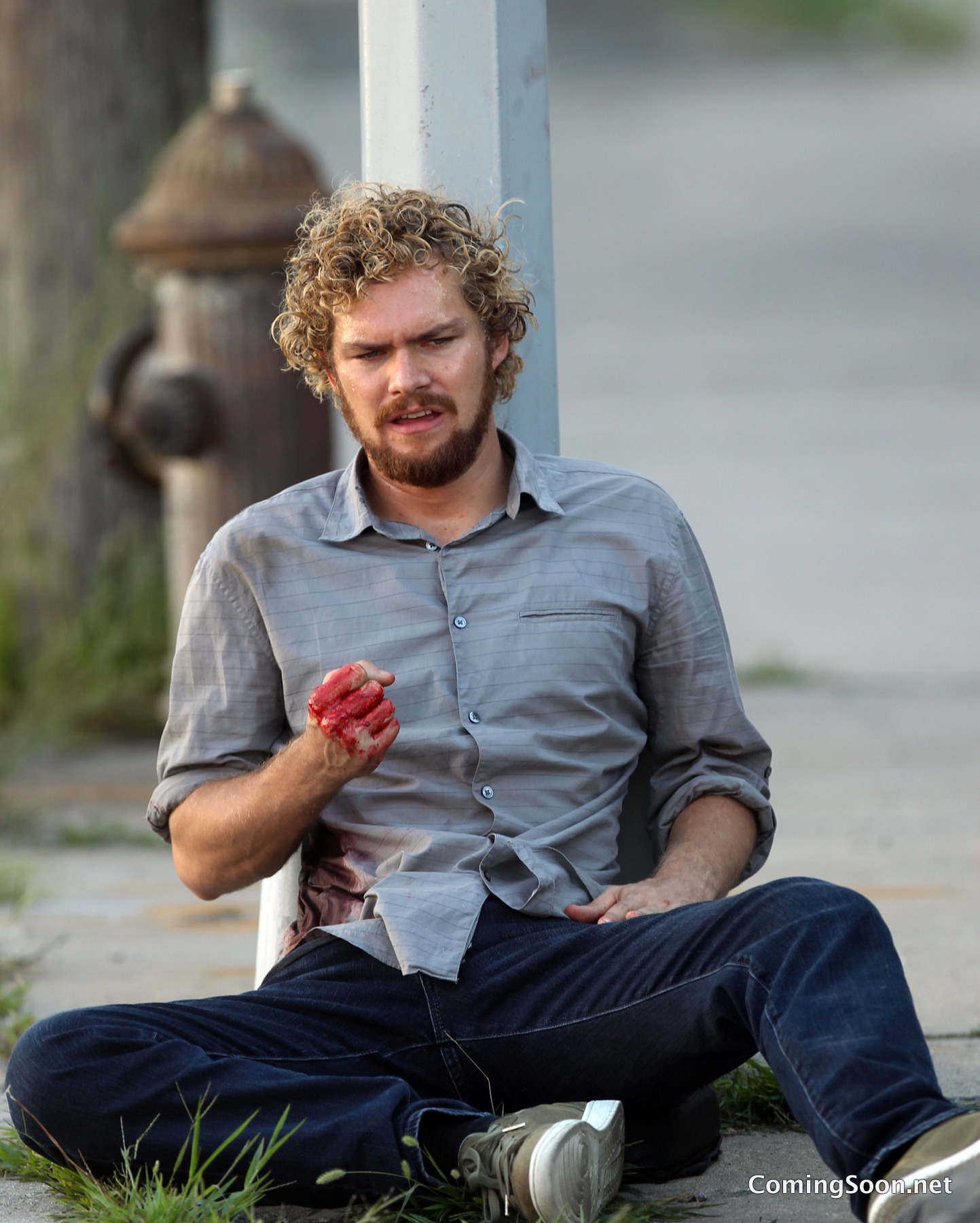 And yes, there's more than one image, but technically, we can't show them to you. Click HERE to see the rest.
So I'm guessing Danny Rand/Iron Fist (Finn Jones) hasn't mastered his CHI, considering CHI-mastery significantly increases one's ability to heal.
And it seems we're always getting images of a wounded or destitute Danny Rand. I hope things get better for the guy. I really, really do. Although, losing your family to an avalanche and being adopted by mystical Karate masters making their home in a magic, floating city a mere 3 dimensions to the left can really wear on a person.
Iron Fist debuts on Netflix sometime in 2017, starring Finn Jones as Iron Fist/Danny Rand, Jessica Henwick as Colleen Wing, Lewis Tan as Zhou Cheng, Craig Geraghty as Ringmaster, and Simone Missick as Misty Knight.