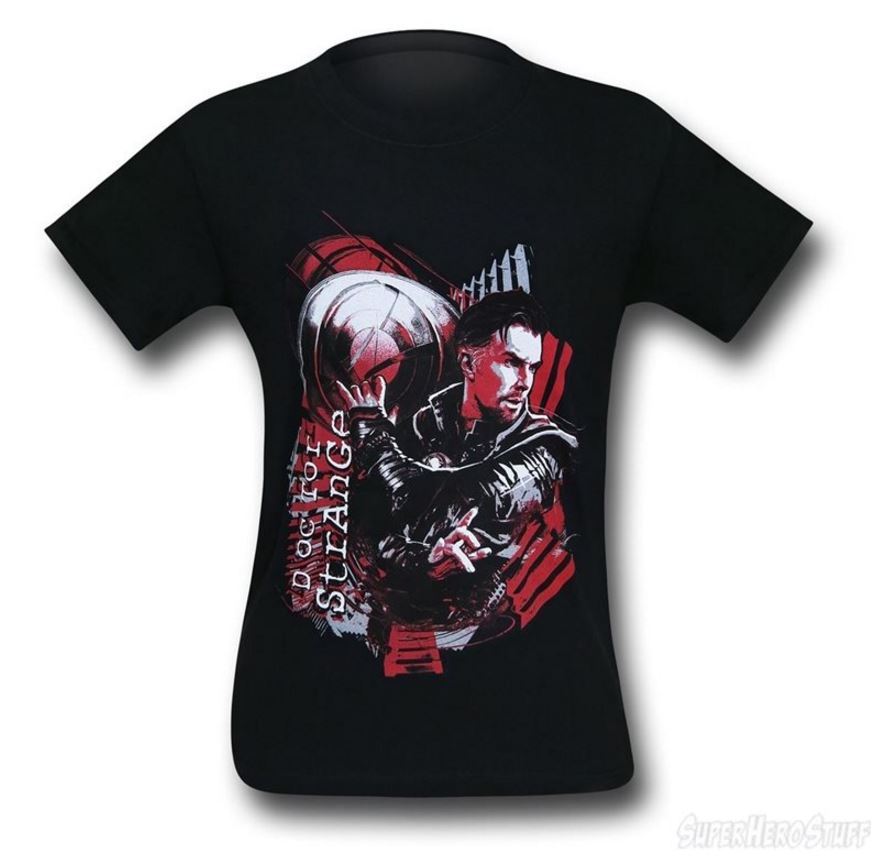 Well, with the recent deluge of images and character posters, we knew a new trailer would be right behind the pack of under-dimensional beings attempting to invade our plane of existence. And so, it came: the new IMAX trailer for Doctor Strange, the fourth official trailer for those of you keeping count. Is this a good trailer? A better than good trailer? A great trailer? Yes, it is all these things and more, considering the serious amount of brand-new footage. Anyway, look up! Press play! Enjoy!
A few things that induced an involuntary production of goosebumps:
1. Dialog between The Ancient One and the Doctor, leading to a full-on display of palpable, magical energies.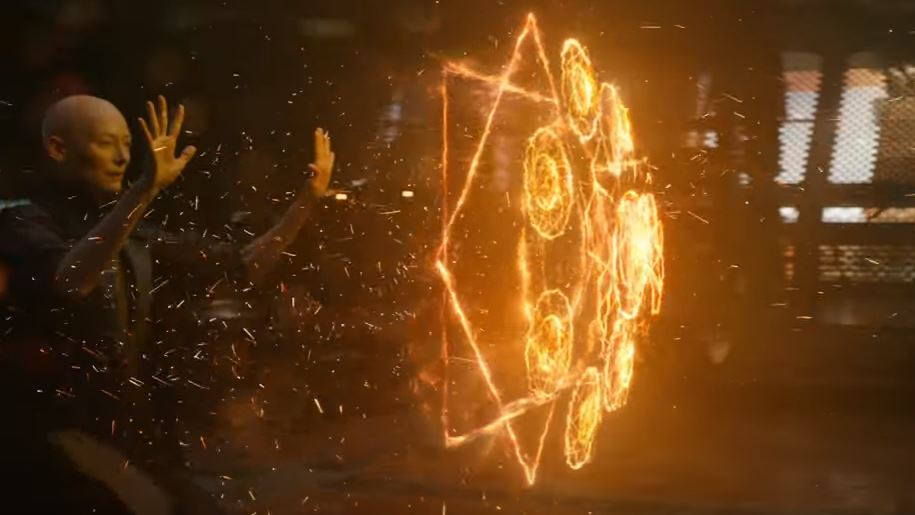 2. The perfectly symmetrical splitting of a very large building: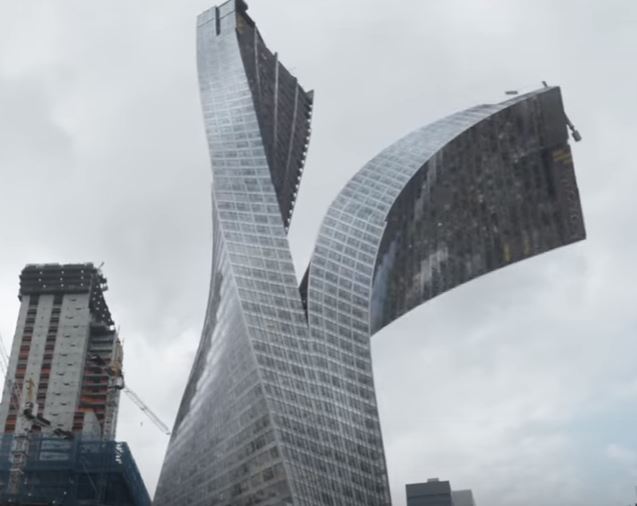 3. Wong to Doctor Strange: "The Avengers protect the world from physical dangers. We safeguard it against more mystical threats." I have a feeling Wong's answer came after Strange offered the Avengers' services in place of his own.
4. "Mister Doctor." Strange and Kaecilius face off. Kaecilius isn't impressed.
Directed by Scott Derrickson with a screenplay by C. Robert Cargill, Thomas Dean Donnelly, Joshua Oppenheimer and Jon Spaihts, Doctor Strange debuts November 4th, 2016 and stars Benedict Cumberbatch, Chiwetel Ejiofor, Rachel McAdams, Tilda Swinton, Mads Mikkelsen, Benedict Wong and Scott Adkins.