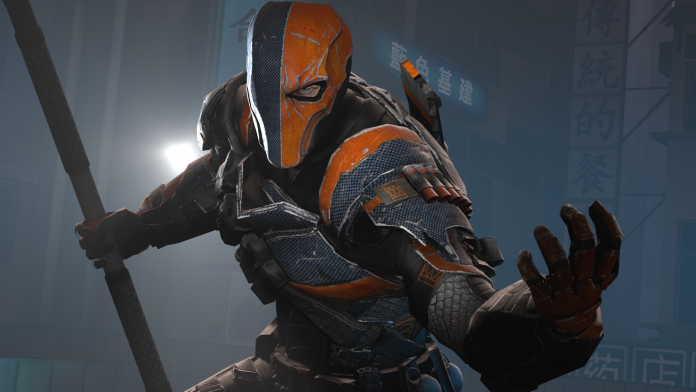 Here's the order of things regarding the casting of actor Joe Manganiello in the role of DC Comics' premier super-assassin, Deathstroke:
1. Ben Affleck teased footage of live-action Deathstroke stalking Batman's troop carrier/Justice League transport/Batcave in the sky, the Flying Fox.
2. After a significant amount of speculation, DC's CCO and head of DC Films, Geoff Johns, told the Wall Street Journal that Manganiello was indeed granted the role of Deathstroke.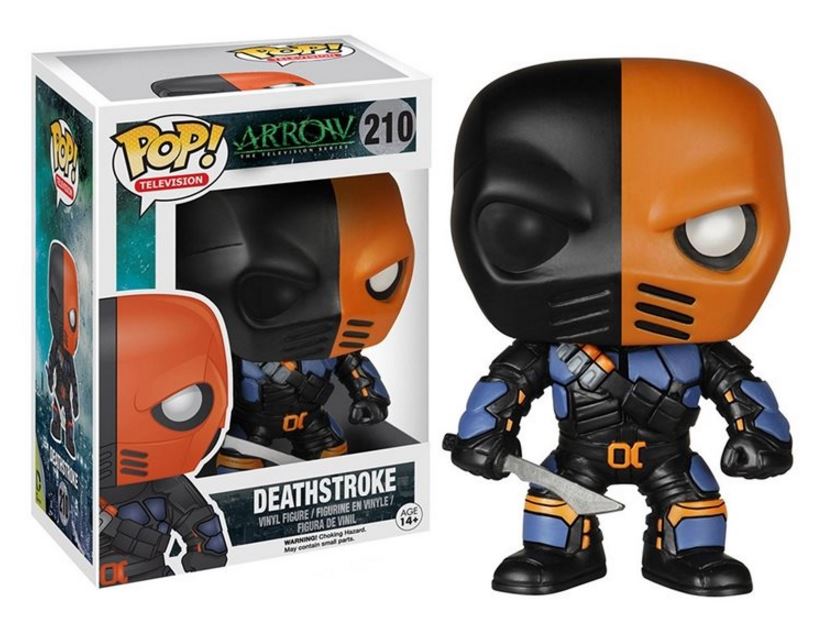 So, Manganiello is now, definitely and without a doubt, portraying Deathstroke the Terminator in both Justice League (a limited engagement) and the forthcoming Batman film directed by Ben Affleck. How is Manganiello preparing for such an integral role in forthcoming DC films? Well, like any actor worth a damn, who appreciates the craft and the importance of the source material, Manganiello started researching the classic DC malcontent. His implements to assert an effective education? Well, it just so happens Manganiello tweeted his current pile of research material. OBSERVE!
#research pic.twitter.com/M5OnLIoMVq

— Joe Manganiello (@JoeManganiello) September 27, 2016
So, he has a pile of assorted action figures, POP Vinyl figures, and a copy of Geoff Johns' Batman: Earth One. Hopefully he won't allow the "cuteness" factor of the POP Vinyl figures to influence his portrayal. Now, about Batman: Year One…
This is an alternate telling of Batman's origin featuring different takes on classic Batman characters. Why would a future, cinematic Deathstroke care to read about variant Batman? Is Joe studying his on-camera prey? Or, will the currently untitled Batman film borrow plotlines from Johns' Earth One graphic novel? Hmmmm. Did Manganiello just employ something akin to foreshadowing? Hmmmm.