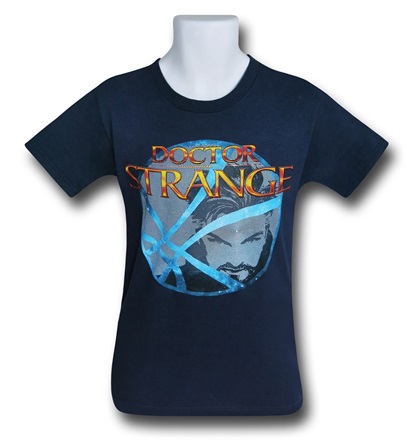 Check out this brand new international TV spot for Doctor Strange showing a few more seconds of Stephen Strange in training while rethinking the nature of existence in Kamar-Taj. We also hear Wong (Benedict Wong) who implies the corruptible mixture of incredible power and ambition may lead to the likes of Kaecilius (Mads Mikkelsen). Anyway, look up! Press play! Enjoy!
So, Doctor Stephen Strange suffered a MASSIVE ACCIDENT that mauled his manos ("hands" in Spanish). Yep, he lived a "great" life as a talented neurosurgeon and held a position of significant social status, but with the removal of his fully-functioning digits….Well, it all went down the drain. All of it. Of course, Strange was determined to rectify the disabling trauma, and sought all means of medical rectification. When that failed, he sought other, less apropos methods.
Less apropos? Well, that's just a more eloquent way of alluding to methods based in the ancient arts of reality manipulation (translation: MAGIC!).
So, ready for Doctor Strange to fold your backyard into the 14th dimension? No? But the ice cream tastes better there.
Directed by Scott Derrickson with a screenplay by C. Robert Cargill, Thomas Dean Donnelly, Joshua Oppenheimer and Jon Spaihts, Doctor Strange debuts November 4th, 2016 and stars Benedict Cumberbatch, Chiwetel Ejiofor, Rachel McAdams, Tilda Swinton, Mads Mikkelsen and Scott Adkins.