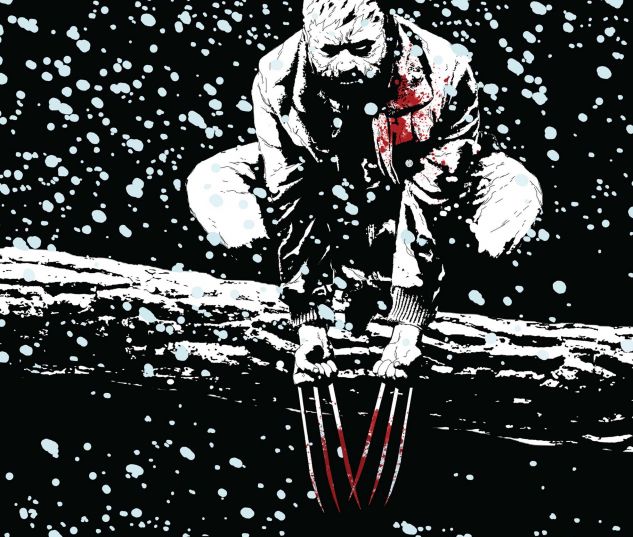 We've been keeping a close eye on the Wponx Instagram account for weekly allotments of black and white, utterly dismal and distressing images taken from the world of LOGAN, the forthcoming film featuring Hugh Jackman's last hurrah as Wolverine, a Wolverine beset upon by a world without X-Men, or law, or hope, or scratch-n-sniff stickers. Anyway, the Wponx account has been uncharacteristically quiet lately, so Hugh Jackman thought it best to fill the void with this new LOGAN image in FULL COLOR! NOT BLACK AND WHITE! POSTED FROM HIS PERSONAL TWITTER ACCOUNT! OBSERVE!
@mang0ld pic.twitter.com/ZLfpJmqJbc

— Hugh Jackman (@RealHughJackman) December 27, 2016

Besides this striking, full-color image of Logan living out his very unpleasant post-Wolverine days, our very good friends at Trailer Trax have some inside information regarding the debut of LOGAN trailer #2. According to the site, they're thinking the second LOGAN trailer will hit around January 16th, but it hasn't reached a state of indelible confirmation yet so don't throw rocks at me if this info isn't right on the money. As soon as a state of immaculate confirmation is received, we'll pass you a note (translation: post an article).
And this should go without saying, but when LOGAN trailer #2 hits, you can watch it right here, with us.
LOGAN currently has a release date of March 3rd, 2017 and stars Hugh Jackman, Patrick Stewart, Dafne Keen, Boyd Holbrook, Richard E. Grant, Stephen Merchant, Eriq La Salle and Elise Neal