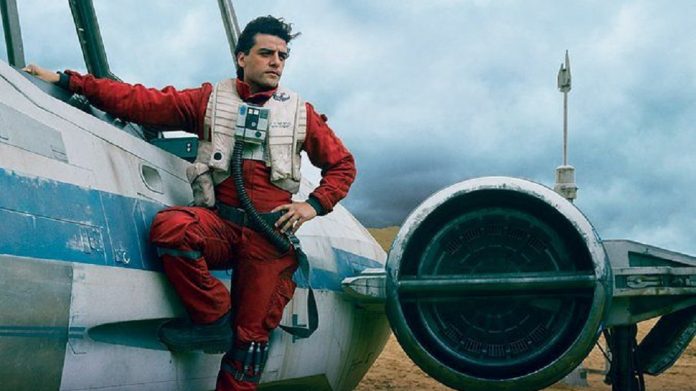 The Force Awakens was a breakout movie for three actors (four if you count BB-8). John Boyega is now being tossed around in Marvel rumors, Daisy Ridley is being considering to headline other franchises, and last but not least, there's Oscar Isaac; he went from "guy who is going to breakout" to full-fledged superstar.
Roles in Sucker Punch, Drive, Inside Llewyn Davis and Ex-Machina prepped him for his blockbuster run that has included roles as both Poe Dameron in Episode VII, and the titular villain Apocalypse in the latest X-Men flick. When you're as white-hot as Isaac is, people are gonna want to learn as much about you as possible.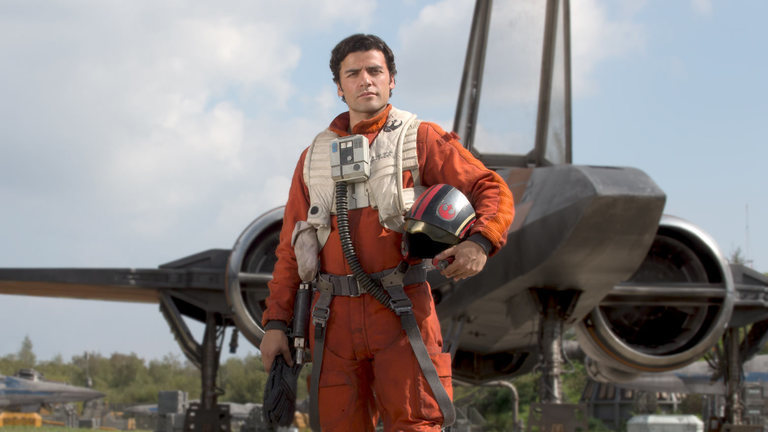 That's why he's the cover story in the latest issue of Rolling Stone. In an in-depth look at newest Hollywood star, the article touches on how he got into acting, and more importantly, how he perfected the role of the Republic's most skilled pilot. As it turns out, it's Isaac's ad-libbing that gave the character some much needed charm.
According to the trade, "Isaac is in the movie's opening scenes, and his loose, jazzy dialogue was the first, highly welcome clue that these new films would be more human in tone than George Lucas' prequels. All of the funny lines – including one about Poe being unable to hear Adam Driver's Kylo Ren through his helmet, and the 'who talks first' exchange – were added in reshoots, and Isaac improvised some of them. He's always pushing to complicate and deepen Poe, who started as little more than a charming archetype. 'We're making shit up as we go,' he says."
So apparently there's little separating the character Poe Dameron from the actor Oscar Isaac, except for the X-Wing and robot co-pilot. In only a short amount of screen time, Dameron has become a fan favorite and his popularity even spawned his own comic book, so people can get to know Poe a little more. He's basically this generation's Boba Fett (wasn't that supposed to be Captain Phasma?).
Considering how important Dameron has become to the franchise, it's insane to think that the character was originally going to be killed during the first quarter of The Force Awakens (although that does explain why he disappears on Jakku, only to reemerge during the battle at Maz Katana's place). Now that Poe's back in the fold, his story can continue to grow, and Isaac says the new Star Wars crew will be on an interesting journey.
"In the new film, there's a lot more to do," Isaac says. "What happens now is the heroes get tested. All three of them – Poe, Daisy Ridley's Rey and John Boyega's Finn – get tested immensely." And how's BB-8 doing? "BB-8's doing all right. BB-8 gets tested too! Everybody gets tested! It's the dark second chapter, but not really dark."
If The Force Awakens was going to be this generation's A New Hope, then it seems logical that Episode VIII will evolve into the next Empire Strikes Back. Does this mean Poe Dameron will somehow become lodged in frozen carbonite? Probably not, but it seems that with Oscar Isaac's emergence as a leading man, he will get more screen time than he did in his last go around.
Isaac is currently filming the next Star Wars outing as we speak. However, you don't have to wait until December 15th, 2017 to see him in a blockbuster. Isaac will try to conquer the world and destroy a bunch of mutant in the process when X-Men: Apocalypse is released on May 27th. THAT'S NEXT WEEK!!!