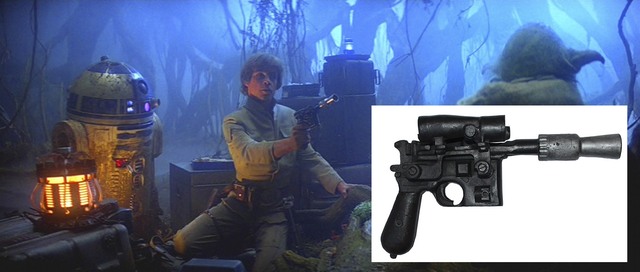 Have a sweet tooth for ultra-expensive movie memorabilia? Have around a quarter million dollars floating around, burning a hole in your pocket? Do you yearn to lift X-Wings out of a swamp in Dagobah? Well I guess you are in luck because there is an auction for Luke Skywalker's original blaster, the DL-44 (for you technical people).
According to the auction site, "The iconic gun is the same model used by Han Solo, a design based on the German issue Mauser C96 pistol and custom made by casting the original prop used in the first "Star Wars". Gun retains its original flash suppressor and scope, though it does not (and never did) fire, making it the lighter model used in the movie for non-firing scenes. Made of gray, silver and brown colored fiberglass. Blaster was gifted to original owner by Hamill during an episode of "Jim'll Fix It", a children's show on BBC Television. Measures 12". Gun is in original 1980 filming condition and has some wear, including one glued section. Overall very good condition. With provenance from Sotheby's 18 March 1998 sale, as lot 48. A very rare and desirable piece of "Star Wars" history."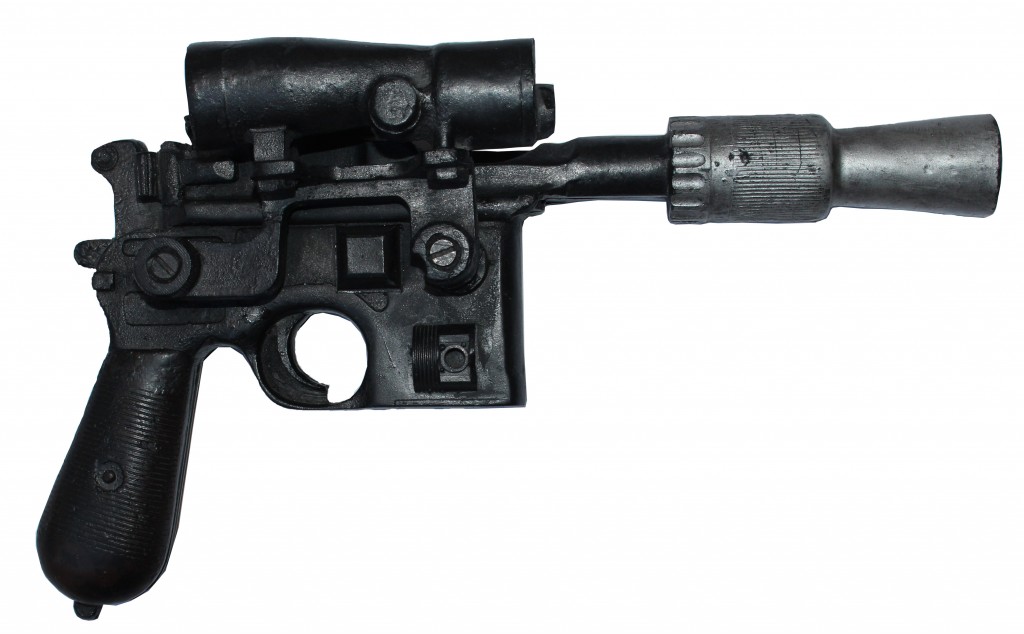 Currently listed for $200,000, Skywalker's original blaster is sure to fetch a fair price (obviously). I wonder if blasters are covered under Open-Carry laws? Should probably call my lawyer cousin come to think of it. If you do manage to scoop up this rare collectible, you should probably swing by the SuperHeroStuff office and show it off!