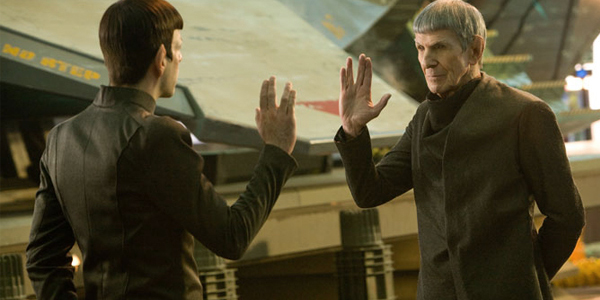 With 2015 coming to a rapid close, we wanted to take the time to remember two beloved individuals involved with our most sacred, science fiction pastimes, Leonard Nimoy and Christopher Lee; both left us in 2015 and left behind an enduring, aggravating ache from which we'll never quite recover.
STAR TREK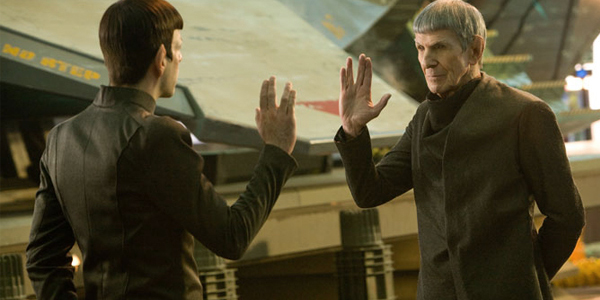 Leonard Nimoy – He was a first generation American, his parents having immigrated from Ukraine. He was born March 26, 1931 in Boston, Massachusetts and died February 27, 2015 (aged 83) in Los Angeles, California. Known for playing Spock on Star Trek, his character inspired multiple generations and became a cultural icon, but his influence stretched much further than the Star Trek Franchises. Leonard Nimoy also appeared in recent hits like Big Bang Theory and Fringe. He also held prominent roles in shows like Dragnet, Bonanza, The Twilight Zone, Futurama and more.
I had the pleasure of meeting him in person in the mid-1990s at the now-closed Star Trek Experience in Las Vegas. He was a refreshingly grounded fellow despite playing an otherworldly alien on TV.
STAR WARS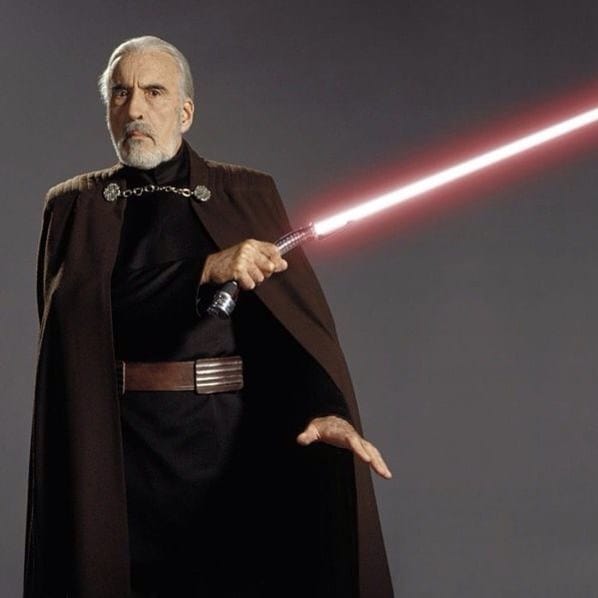 Christopher Lee – Born in May 27, 1922 and died June 7, 2015.
Christopher Lee has a long history with Star Wars (he played Count Dooku / Darth Tyranus), The Lord of the Rings, James Bond and much more. Lee spoke fluent English, Italian, French, Spanish and German, and was moderately proficient in Swedish, Russian and Greek. Lee also narrated the feature-length documentary Necessary Evil: Super-Villains of DC Comics.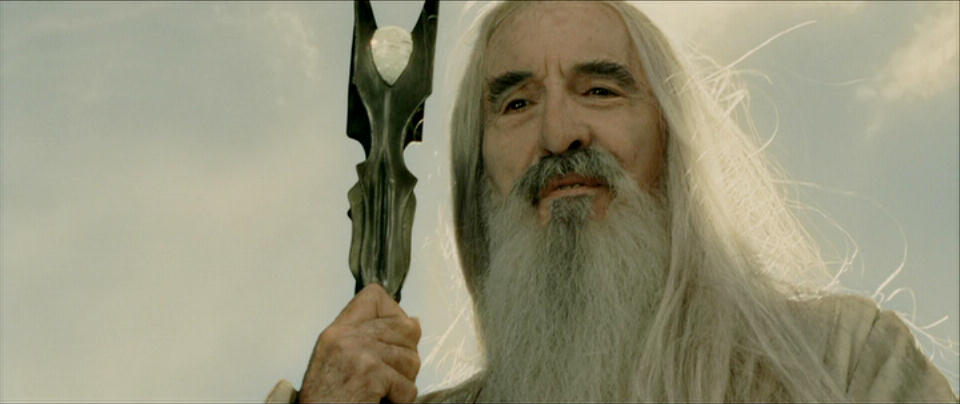 We just wanted to point out that although the next few years will be filled with newer installments of both franchises (Star Wars: The Force Awakens and Star Trek Beyond), both franchises lost a very important person this year.
Star Trek and Star Wars have been with us for decades, with Star Trek created in 1966 and Star Wars created in 1977. The loss of such iconic characters, performed by such esteemed players, is very hard to accept, but we'll always remember them though the many films they made and the enduring impact of their historical, paradigm-setting portrayals.