You were completely enthralled by last night's Doctor Strange trailer, weren't you? You were entranced by the story of an egocentric surgeon and his very limited, "keyhole" view of the world around him. You were immersed in the trauma of a surgical artist who lost the means to continue his work and enable his moderately disconnected wickedness. Yes, you graciously drank it all in, but the heart-breaking character origin wasn't enough. No, you wanted to see….THE MAGIC! Well, you got it! And as the second new Doctor Strange poster reveals, magic is very much front and center. OBSERVE!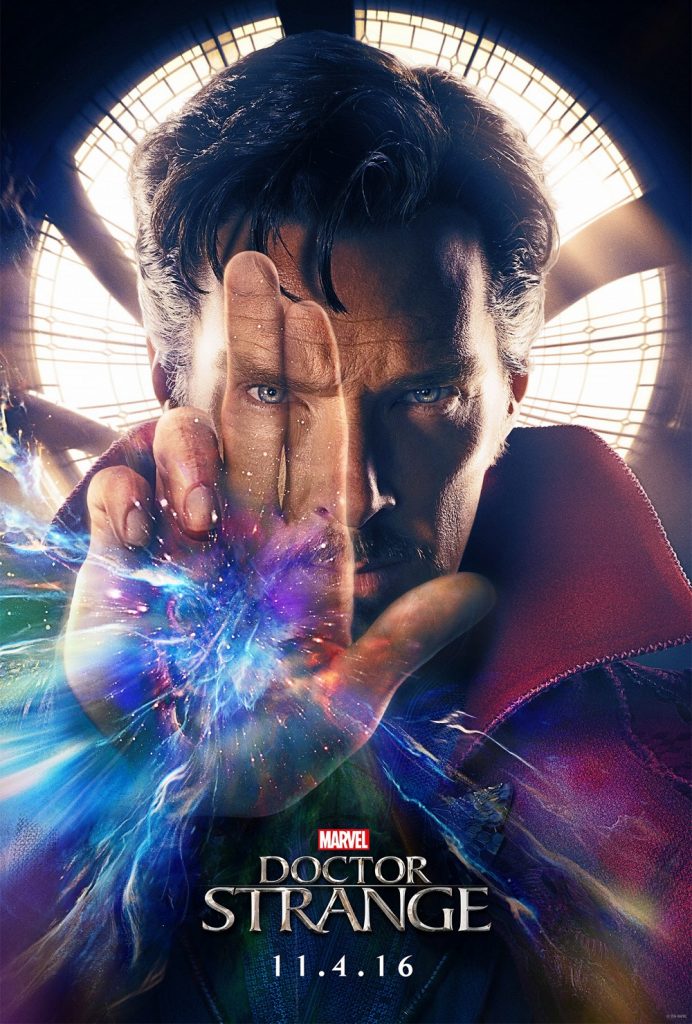 Standing in front of the Window of Worlds and displaying a psychedelic swirl of freshly summoned magicks, it's Benedict Cumberbatch as the titular, SPECTACULAR, Sorcerer Supreme!
In a quest to heal the means of his profession, Stephen Strange travels the world to undo the effects of a crippling accident. Having exhausted all normally considered methods, Steven now considers (or runs afoul of)…the unnatural.
Directed by Scott Derrickson with a screenplay by C. Robert Cargill, Thomas Dean Donnelly, Joshua Oppenheimer and Jon Spaihts, Doctor Strange debuts November 4th, 2016 and stars Benedict Cumberbatch, Chiwetel Ejiofor, Rachel McAdams, Tilda Swinton, Mads Mikkelsen and Scott Adkins.