After a few years of development, Solo: A Star Wars Story finally hit theaters. Despite some notable production problems and some fan backlash, this is one of the most enjoyable entries in the Star Wars series.
Stepping in for Harrison Ford is Alden Ehrenreich as the young, brash Han Solo. Without giving away too much, we see how the young orphan smuggler gets his start in the seedy underworld in a galaxy far, far away. After meeting Chewbacca (Joonas Suotamo) in a prison, the duo is taken under the wing of a hired gun named Beckett (Woody Harrelson of White Men Can't Jump, TV's Cheers). Han and his new smuggler friends (Westworld's Thandie Newton and director Jon Favreau) try stealing a shipment of the element Coaxium for a crime lord (Paul Bettany). Things go south and Solo meets allies Lando Calrissian (Donald Glover) and a certain ship along the way.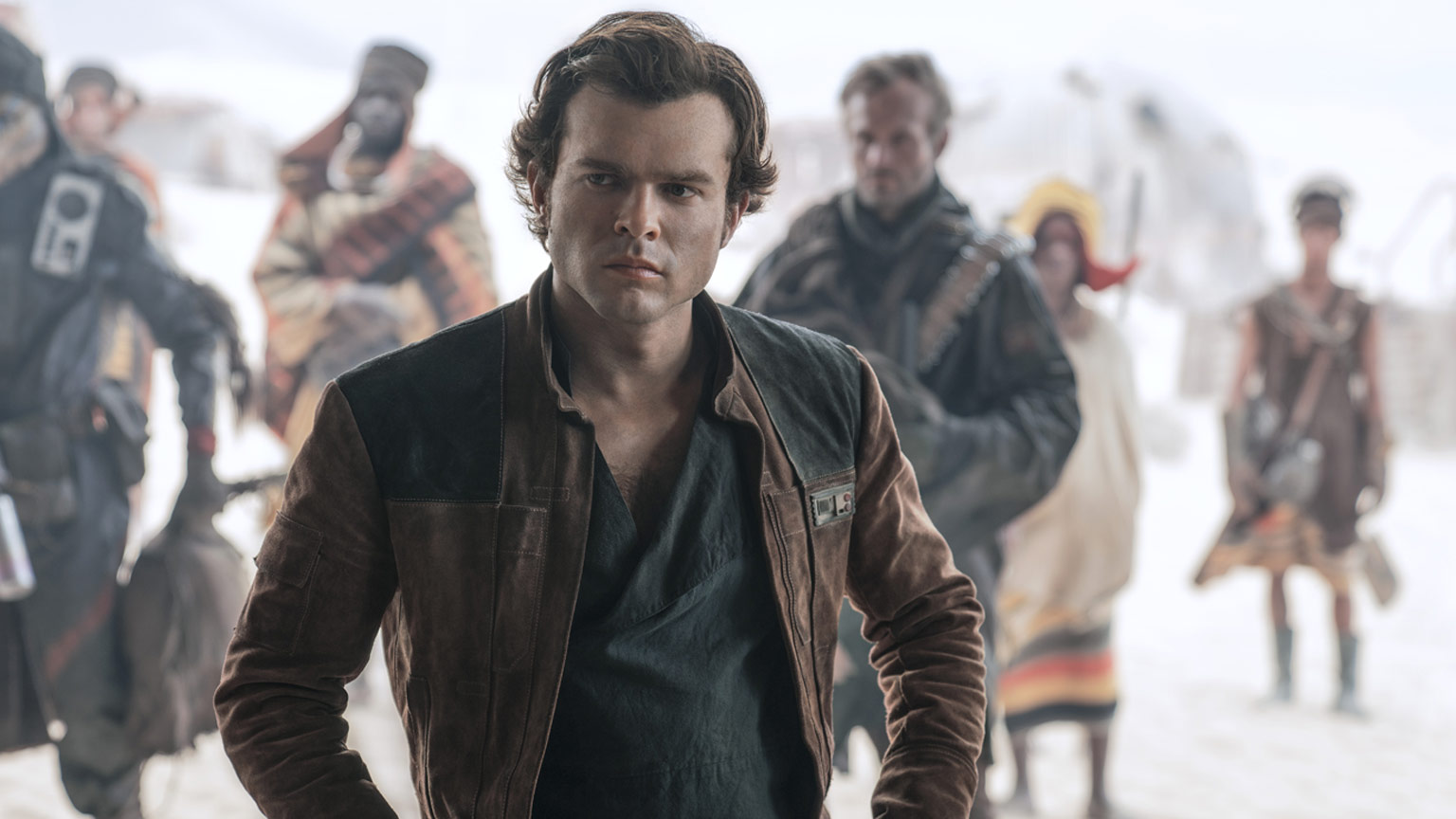 Ehrenreich (Hail Caesar) gives a great performance as Han Solo. Obviously, it will be impossible to replace Ford as the iconic Star Wars character. However, Ehrenreich is a great substitute. Ehrenreich has the same charm we saw with Ford in A New Hope and the rest of the original trilogy. He had the Sabacc cards stacked against him and Ehrenreich delivered.
The rest of the cast, including Emilia Clarke (Game of Thrones) as Han's girlfriend and orphan companion Qi'ra, help elevate this movie. She gives Solo some heart while holding her own.
Glover's portrayal of Lando is a huge part of why this film works. He has the same charisma we see of Billy Dee Williams' performance in The Empire Strikes Back and also sounds a lot like Williams with the same tone and cadence. It would be weird if he didn't. Harrelson and Bettany also gave their usual best effort.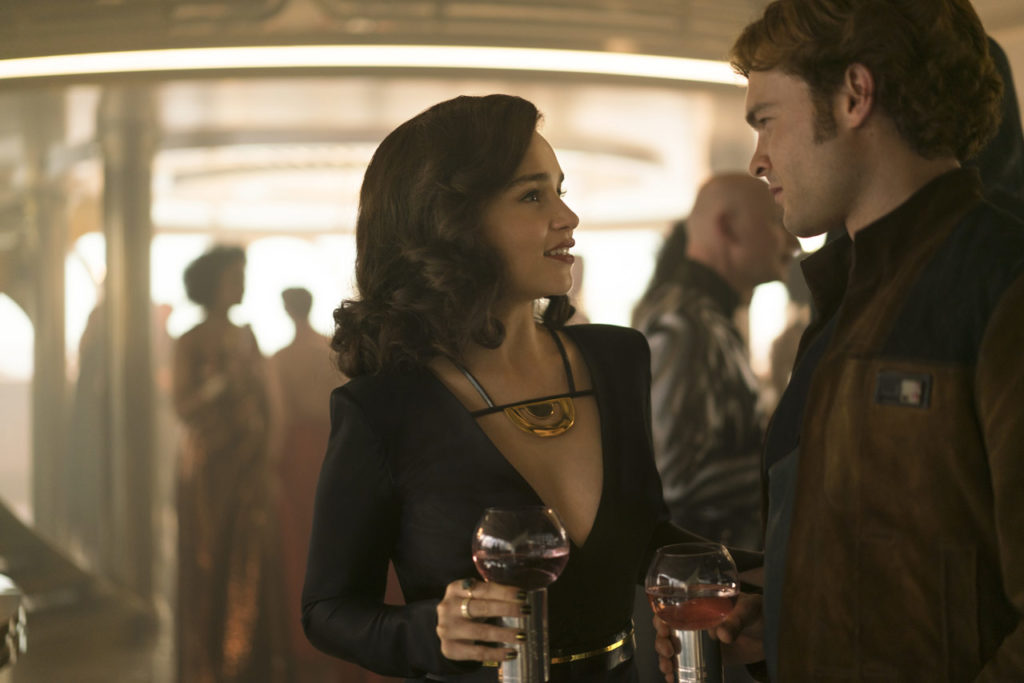 The film's second director Ron Howard deserves praise. Taking over from the fired Chris Miller and Phil Lord (21 Jump Street) when the film wasn't even finished principal photography wasn't an easy task. The way Howard tells the story fits right in with A New Hope and Return of the Jedi. There is something about the way this film was shot that reminded me of those two films. I'm not saying Solo is as great those two films, but it definitely fits right in the Star Wars world. Howard is also the director of such films as Apollo 13, Rush and A Beautiful Mind, so this film was in great hands.
Screenwriters Lawrence and Jon Kasdan wrote a great script. The first act is a tad slow, but the movie picks up the pace almost immediately in the second act. The dialogue felt natural and never out of place. For those not savvy to the film industry, Lawrence has a long history with Lucasfilm, as he was the screenwriter for The Empire Strikes Back, Raiders of the Lost Ark, Return of the Jedi, as well as the Force Awakens. Who better to co-write this than someone who has written some of the most iconic films of our lives?
ILM did an amazing job as usual with the special effects. The droid character of L3-37 (played by Phoebe Waller-Bridge) looked so life-like. There are times the I couldn't tell if they used a robot for some shots or if she was CGI. The blend of CGI and practical effects in this film is also a plus. Some films these days can't seem to find a healthy balance between the two, but Solo does. The set design is also outstanding.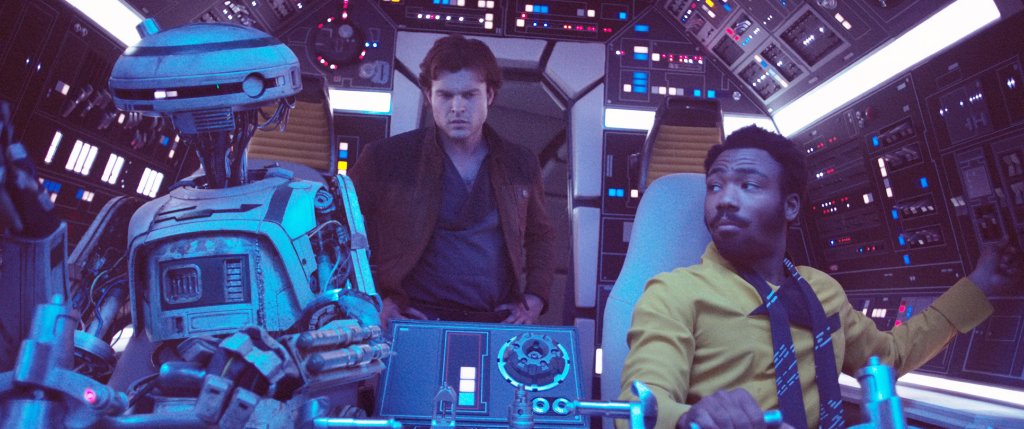 While some fans may have been turned off of Star Wars by The Last Jedi, I definitely urge them to give this film a chance. It is the Star Wars you know. This is a fun, exciting film without the heaviness of The Last Jedi.
This film has been the subject of some artificial controversy online, but those boycotting this film for one reason or another are missing out on a good summer film. If I had to describe Solo, it is A New Hope with a dash of Guardians of the Galaxy thrown in. There is a huge surprise near the end and definitely will leave you wanting more.