Everybody get up it's time to slam now. We got a real jam going down… welcome to the Space Jam! That's right. Start blasting your Quad City DJ's; lace up your Reebok Pumps and throw on your Supersonics jersey, because we're about to party like it's 1996. Space Jam is making its way back into theaters with Space Jam 2!
20 years since the last time the Looney Tunes teamed up with the NBA, they're about ready to do it again. According to The Hollywood Reporter, four-time MVP LeBron James will become the Toonsquad captain, following in the footsteps of Michael Jordan. James proved he can handle Hollywood following his appearance in Trainwreck; now he's ready for a starring role alongside co-stars Bugs Bunny and Daffy Duck.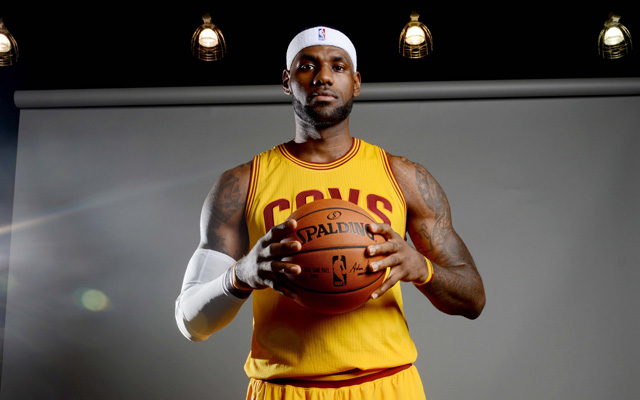 Space Jam 2 also snagged a red hot director in James Lin. He's the man responsible for four high-octane editions of the Fast and Furious franchise. You can also catch Lin's latest directorial outing when Star Trek Beyond is released this summer. I guess after spending time with Captain Kirk, Lin feels comfortable tackling an intergalactic game of basketball.
For those unfamiliar with the pure beauty of the original Space Jam, here's your quick refresher:
Aliens challenge the Looney Tunes for control of their world. The chosen contest? A game of basketball. To gain an advantage, the Aliens steal the skill-sets of some of the NBA's best (as well as Shawn Bradley). To even the odds, the Looney Tunes turn to "His Airness" Michael Jordan (while on his baseball sabbatical). Jordan (with the help of Bill Murray) leads their team to a win and save the day. And once again… BILL MURRAY WAS IN THIS MOVIE!!!
It's was the 90s at its best, and a revamped version with LeBron has been in talks for some time. I am psyched that Warner Brothers decided to pull the trigger on a sequel/reboot, but I do have one question: which NBA Stars will have their powers stolen this time? After careful consideration, I have determined the five best candidates to appear alongside LeBron in Space Jam 2.
PG – Steph Curry
He may have surpassed LeBron as the most popular basketball player on the planet. The reigning MVP is also massively popular with kids and his personality would fit right in with Porky Pig, Foghorn Leghorn and the other cartoons. He can be Space Jam 2's version of Charles Barkley… a star deserving of his own side story in the upcoming movie.
SG – Kevin Duant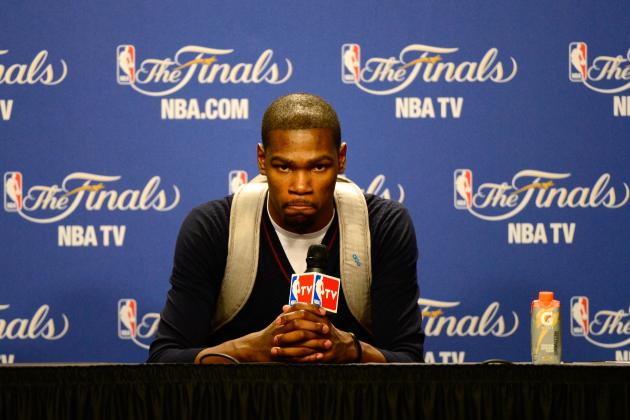 Another former MVP, Durant is another popular choice that could make a great addition to the Monstars. Plus, you can already envision his monster version with those gangly arms and legs. Plus, his killer mentality would make him the wildcard for the movie. Another bonus, Durant has previous acting experience….. if you actually consider Thunderstruck a movie and not an abomination.
SF – Kevin Love
This commercial is all the validation Kevin Love needs to be in this movie. Enough said.
PF – Blake Griffin
He's the NBA's version of Peyton Manning. That means he's in way more commercials than he needs to be. His ads also aren't that bad, which gives him a boost over other NBA stars. Another positive, he's a high-flyer and won the Slam Dunk Contest for dunking over a car… granted it was a Kia. So you could feasibly see him posterizing over some sad cartoon SJ2.
C – The Lopez Twins
Two seven-foot-tall identical twins. The script writes itself. Their alien-monster hyrbid version would be a two-headed monster. If you need more convincing, may I submit to the jury Exhibit A: a picture showing the twins at Disneyland (notice Robin Lopez wearing a Ducktails T-Shirt).
It will probably be a while before any other NBA star besides LeBron James will be announced for Space Jam 2. Not even a release date has been set. However, there is one thing we need from any Space Jam sequel: a cameo from the one and only MJ. You don't want to leave him out, or else you end up with this…