File this one under wishful thinking. Did someone just spot the first teaser poster for the long anticipated Spaceballs sequel, Spaceballs 2? Take a look for yourself.
The image comes from The Mines Press, which claims to have found the posters hanging from a lower Manhattan subway station. Spaceballs: The Search for More Money has been a rumor for decades, ever since a joke for a sequel was made in the original 1987 classic. Still… could this really be a form of guerrilla marketing for a movie that has yet to be formally announced?
The thought of a Spaceballs 2 reemerged last year when the legend himself, Mel Brooks, mentioned how a sequel was in the "early phases of development". Brooks continued on how he wanted to begin production in 2016! Can any legitimacy be found in this poster to confirm a Spaceballs movie? Try asking these guys.
Making Spaceballs: The Seach for More Money won't be easy. John Candy, Joan Rivers and Dick Van Patten all had massive roles in the original, and sadly all have passed away (you can also include Dom DeLuise who had a cameo as Pizza the Hutt). There's also the issue with Rick Moranis. The man behind Dark Helmet remains happily on cinema hiatus and already turned down an appearance in another rebooted franchise, this summer's Ghostbusters. If four central characters won't be returning, what kind of movie would Spaceballs 2 even be?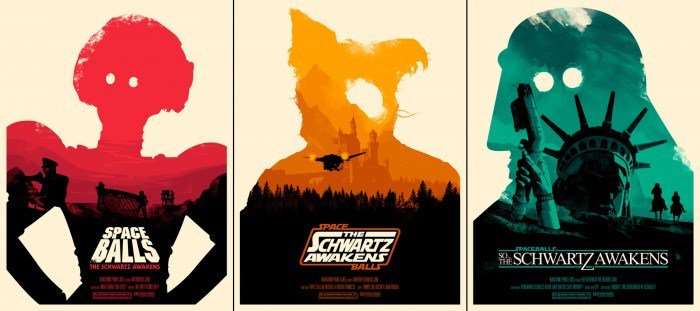 Still, if there was ever a time for Spaceballs to return to the big screen, now is that time. With Star Wars: The Force Awakens hauling in $2 Billion worldwide, a Brook's-inspired parody may be in order to steal some of that cheddar. At 89 years old, Brooks has become the Obi-Wan Kenobi of the comedy parody movie genre. There have been plenty of bad parody flicks in recent years (I'm looking at you, Meet the Spartans), so the original king needs to return to get comedy parodies back on track.
So help us Mel Brooks… you're our only hope!
Now…buy yourself some Star Wars merchandise and then make fun of yourself for wearing it.