And yes, he did so in full Spider-Man costume. Tom Holland, the 20-year-old actor currently filling Spider-Man's very big Spider-boots within the Marvel Cinematic Universe, was introduced in this year's thoughtful study on the rights of super-human autonomy, Captain America: Civil War. Immediately following his charmed, goosebumps-inducing performance, the first solo Spidey-flick within the MCU, Spider-Man: Homecoming, was given a unanimous "thumbs-up"; the movie is being filmed RIGHT NOW, and set for a July 7th, 2017 release. Yes, all this cinematic, Spider-goodness might keep your average Spider-Man very, very busy, but Tom Holland's Spider-Man is NEVER too busy to brighten the lives of those in need.
Recently, Tom Holland stopped by the Egleston Children's Hospital in Atlanta, Georgia, and brightened the day of convalescent children with his vibrant demeanor…and costume.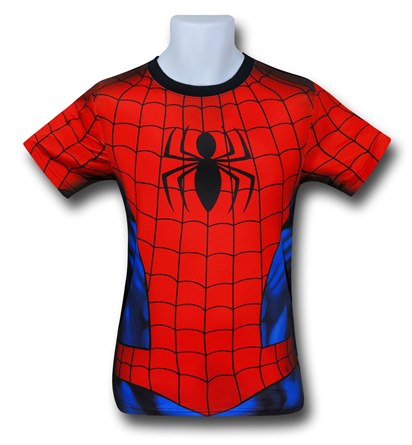 "Meeting you all today was such a wonderful experience and you're all such little inspirations," Holland mentioned in an Instagram pic. "We're proud of you and we love you and we hope to be back soon ❤️ and thank you for having us Egleston Children's hospital."
The following Instagram pics, from Holland and Instagram users helloatgla and lifeisaloha, show Tom interacting with children, parents, and participating in what looks like a very serious Q&A session. OBSERVE THE COMPASSIONATE FORCE FOR GOOD THAT IS TOM HOLLAND!
Debuting July 7, 2017 and directed by Jon Watts, Spider-Man: Homecoming stars Tom Holland, Marisa Tomei, Robert Downey Junior, Zendaya, Donald Glover, Logan Marshall-Green, Michael Barbieri, Hannibal Buress, Martin Starr, Kenneth Choi, Laura Harrier, Tony Revolori, and Michael Keaton.