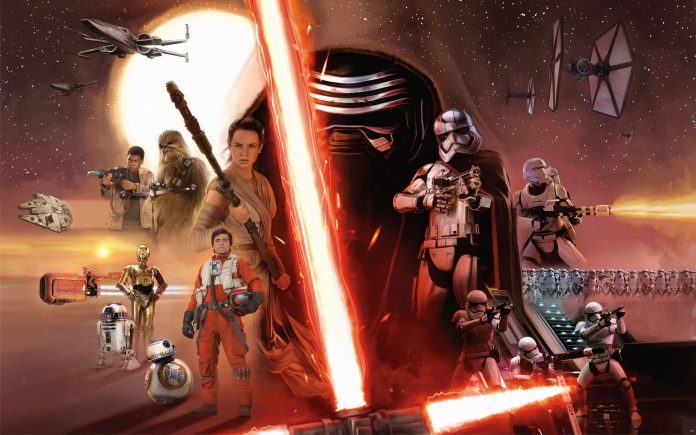 Believe it or not, renowned director J.J. Abrams didn't want to direct Star Wars: The Force Awakens. He realized it was one hell of a cinematic undertaking and, quite honestly, he didn't want to make it; he wanted to enjoy it as a fan. Unfortunately for him (but fortunately for us), legendary film director Steven Spielberg was persistent. Yep, Steven Spielberg convinced Abrams to direct Star Wars: The Force Awakens.
In an interview with our friends at The Hollywood Reporter, Spielberg said he made the call to Lucasfilm President, Kathleen Kennedy, and recommended Abrams for the job. He also mentioned Abrams' hesitancy to involve himself in any more blockbuster movie franchises.
"I brought J.J.'s name up. I thought J.J. would be the best person to direct Episode 7 and I called J.J. and said 'Would you do it if it was offered to you?' He said, 'I would but my wife won't let me 'cause she doesn't want me to restart any more franchises.' But I went to Kathy and asked if I could get J.J. to say yes to this would you consider it? Kathy said 'Are you kidding? Of course I would. But why would J.J. do Star Wars; he's already done Mission Impossible and Star Trek?'"
Yes, Abrams continued to express said hesitancy, but Spielberg remained vigilant and employed other strategies to peak Abrams' interest.
"So I take Katie Abrams and J.J. to dinner that night to Giorgio with my wife, Kate, and right in front of Katie Abrams I popped the question. I said to Katie, 'I think there's a chance that J.J. could direct Star Wars. What do you think of that?' And Katie turned to J.J. and said, 'That would be amazing. Really?' And I went outside the restaurant, picked up my phone, called Kathy and said, "When can we meet with J.J.?" And that's how the whole thing began."
And you know the rest.
If only Steven would convince me to direct a Shogun Warriors' film. I would play it coy at first, but I would eventually cave.