Well, Simon Pegg said it was coming and he's usually very, very honest with us. So, courtesy of last night's Star Trek Fan Event, here's the Star Trek Beyond Trailer #2! Thankfully, it's with a little less "Sabotage."
(Editor's note- Although "Sabotage" wasn't the perfect soundtrack choice for a legacy sci-fi mainstay, the song is actually quite enjoyable and even a little progressive. RIP, John Berry.)
The first trailer was….Well, I liked it, but a number of Star Trek fans did not. They weren't happy with the music selection (Beastie Boys' "Sabotage"); they weren't happy about a motocross taking place on a hostile, alien world, and they weren't pleased that the whole darn thing looked like Fast and the Furious...in space. Why did it look like Fast and the Furious…in space? Because Star Trek Beyond's Director, Justin Lin, also directed quite a few Fast and the Furious films. Oh, my.
But Simon Pegg, writer, actor, and current Scotty "Warp-Speeding" about with the latest iteration of Star Trek's intrepid crew of resilient, often beset upon planet-hoppers, co-wrote Beyond and assuaged detractors by…well, agreeing with them. In an interview with our friends at HeyUGuys, Pegg conveyed his initial trailer reaction thusly:
"I didn't love it, because I know there's a lot more to the film. There's a lot more story, and a lot more character stuff, and a lot more what I would call 'Star Trek stuff."

So, having just viewed the second trailer, was Pegg right? Did this trailer better convey the inclusion of "Star Trek stuff?" Let us know below!

But first, here's a brand new Star Trek Beyond movie poster!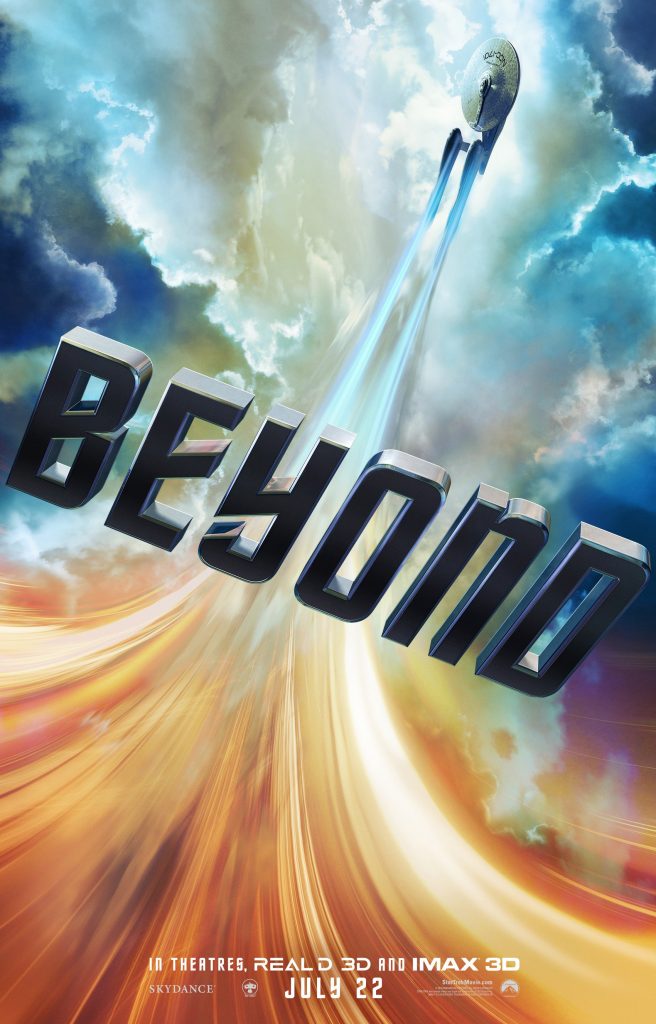 And here's a limited edition poster granted exclusively to attendees of the aforementioned Star Trek Fan Event!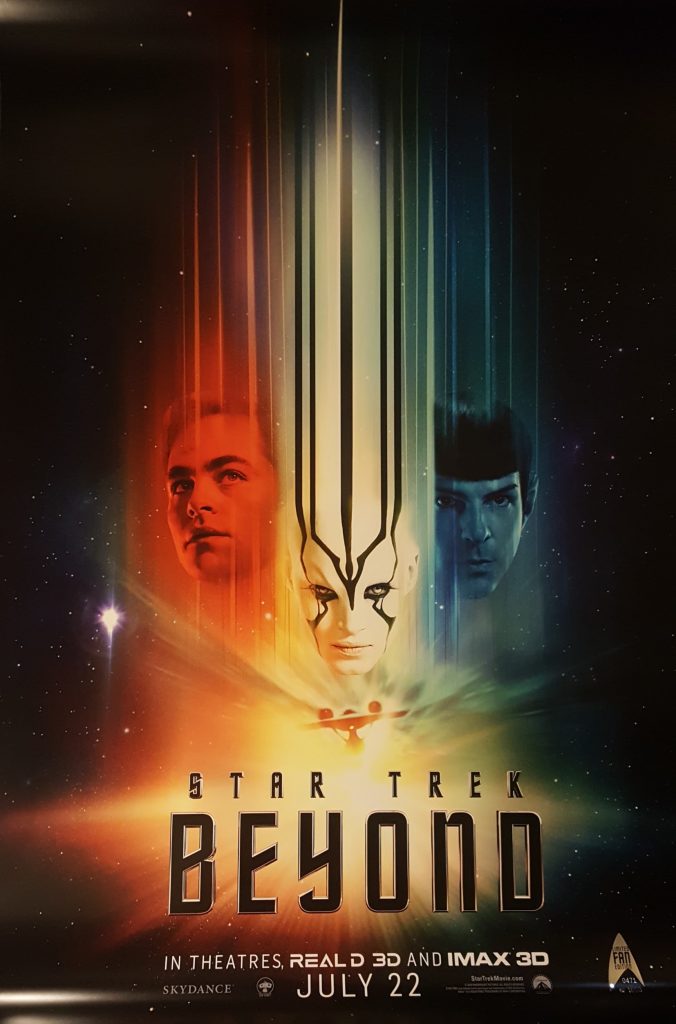 Debuting on July 22, 2016, Star Trek Beyond stars Chris Pine as Captain James T. Kirk, Zachary Quinto as Commander Spock, Karl Urban as LCDR Dr. Leonard "Bones" McCoy, Simon Pegg as LCDR Montgomery "Scotty" Scott, John Cho as LT Hikaru Sulu, Zoe Saldana as LT Nyota Uhura, Anton Yelchin as Ensign Pavel Chekov, Idris Elba as the film's villain, and Sofia Boutella as a highly skilled practitioner of space-born martial arts!