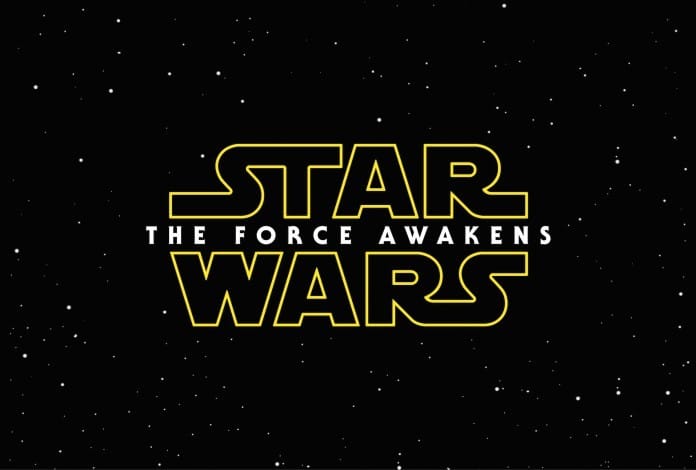 It looks like Empire has decided to give a tease of their late August issue by releasing the cover art for their Star Wars: The Force Awakens! I guess that name of 'Empire' might carry a bit of galactic significance. Any-who, you can see the two images below from Empire; one focusing on the 'Dark Side' while the other is the 'Light Side'!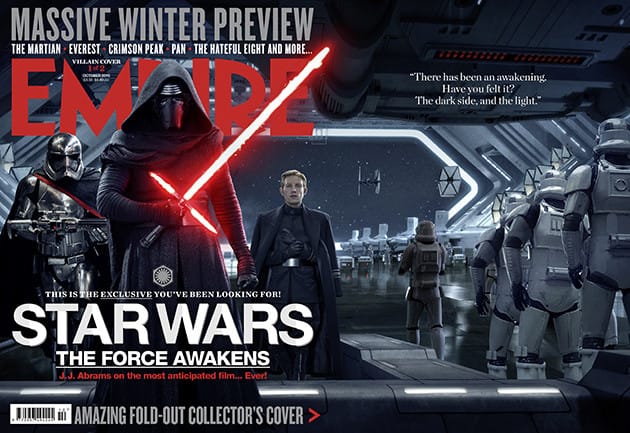 As you may have noticed, the Dark Side cover has Kylo Ren, Captain Phasma, and General Hux with a combat-ready battalion of First Order Stormtroopers. What is the First Order? Your guess is as good as mine…perhaps they are the remnant of the Empire or perhaps an ancient tribe of lost Sith?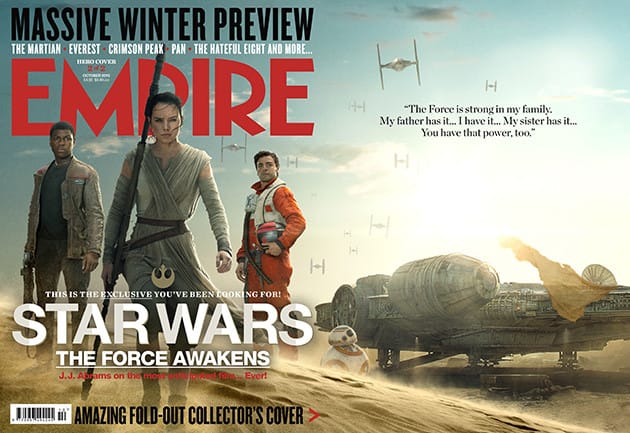 With the Light Side cover we get to see Finn(sans Lightsaber), Rey, and Poe Dameron on what appears to be Tatooine. Will the Rebel Alliance/New Republic see the threat coming, or will unlikely heroes come together once again to free the galaxy from a tyrannical threat? I guess we just have these Star Wars: The Force Awakens Empire covers to bide our time!
Like Star Wars? Maybe you should consider entering our Star Wars: The Force Awakens Giveaway? You could win $1,000 in nerdy prizes like a Crossguard Saber, SuperHeroStuff Gift Card, and a Hero Box! What are you waiting for? Enter to win »
What did you find most interesting about these Star Wars: The Force Awakens Empire Covers? Let us know in the comments section below.