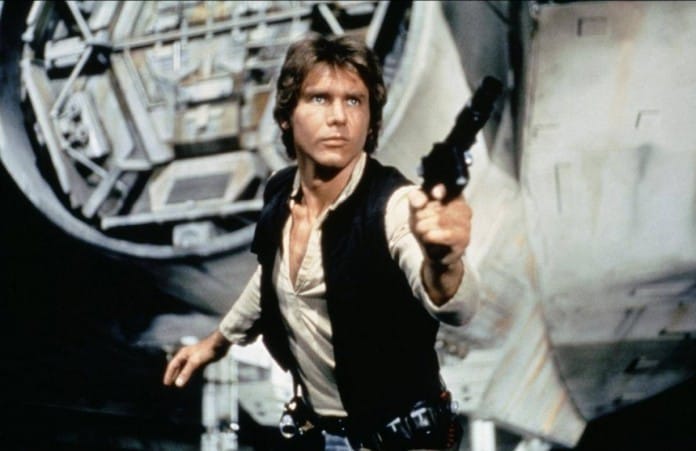 A Han Solo solo film? Ah, my apologies…I just wanted to write that! Disney has been keeping information tight about their upcoming Han Solo movie which is to be released in 2018 but according to Kathleen Kennedy, President of Lucasfilm, it looks like it will be directed by Phil Lord and Chris Miller with Lawrence Kasdan and his son currently writing the screenplay. Oh, and in case you didn't realize…Lawrence Kasdan is the person who wrote Empire Strikes Back! Yeah!
Kathleen Kennedy went on to say this about their Han Solo movie, "There's got to be a reason for [the stand-alone film] to be and obviously the thing that Star Wars has always done so well is it doesn't spend a lot of time [explaining] the stories that have come before. We don't want to do that either. We don't want to spend time going back and answering a lot of questions that, quite frankly, I don't think people want answered. I think the key here is that we are identifying an event or events in Han Solo's life that gives you some idea of who he is and why he is the character we have all known to love. You can imagine, given who we've chosen to come in and direct, it should be very entertaining and funny. Han Solo is the character inside Star Wars that everybody knows has a wit and sense of humor. So that's what this should be." As far as his age? "He'll definitely be probably in the high teens, low 20s.We're not introducing you to a 10-year-old Han Solo."
Are you excited to see a Han Solo movie?