We all float down here! One doesn't get a chance to start off an article with that often so one needs to take the opportunity when it presents itself. Plus, you know, Tim Curry! Believe it or not, Stephen King's It is actually in the process of getting a remake. Unfortunately, Tim Curry won't be playing the quintessential soul-stealing, shape-shifting clown from the original. However, we will be seeing some other Stephen King influence in a roundabout way by emulation of Stranger Things. I guess Stranger Things taking cues from Stand By Me makes sense to use for It. There's a lot of roundabout Stephen King influence!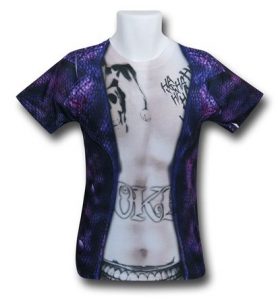 "I think a great analogy is actually Stranger Things, and we're seeing it on Netflix right now," Producer Dan Lin said. "It's very much an homage to '80s movies, whether it's classic Stephen King or even Spielberg. Think about Stand by Me as far as the bonding amongst the kids. But there is a really scary element in Pennywise." Speaking of Pennywise, he or it is actually a shape changing creature from a different plane of existence that projects itself into this dimension in order to feed on fear on chaos. So in other words…actually Tim Curry.
Speaking of Pennywise, who will be filling in the gigantic clown shoes left by Tim Curry? Bill Skarsgard is best known for Hemlock Grove and Allegiant. Regarding Bill Skarsgard, the actor who plays Pennywise, Dan Lin stated, "His build is really interesting; he's really tall and lanky, and feels a little clown like in his movement. When he came in — we had a lot of different actors read, and when he came in he had a different spin on the character that got us really excited. You've had Heath Ledger doing almost a clown joker, you've seen obviously Tim Curry as a clown. We wanted someone who created a Pennywise character that would stand on its own and Bill came in and created this character that frankly freaked us out."
Hopefully they'll be able to do proper justice to the infamous character who haunts all nightmares! The remake for Stephen King's It terrorizes theaters on September 8th, 2017.