Hooray! It looks like according to a recent report that we will indeed see a Suicide Squad mid-credits scene. What exactly does that mean? That means that the Suicide Squad mid- credits scene will appear after the first batch of stylized credits but before the white-and-black letter scroll. That means that after waiting a few minutes after the end of Suicide Squad you can just go ahead and leave! I don't know how many times I've sat in a DC movie with my friends waiting for a post-credits scene only to be let down. Well, they are let down…I already knew and just wanted to see them proven wrong!
So what might we expect from the Suicide Squad mid-credits? The source claims that it is pivotal to the rest of the DC Expanded Universe so what could it be? More Joker? Thanos? My guess would be DC Comics' Dark Knight, Ben Affleck! Perhaps we might even see a set-up for Justice League. Wouldn't that be crazy if Suicide Squad led into Justice League? I wonder if that is how Superman gets back into the fray. Either way, you definitely want to stick around to catch the Suicide Squad mid-credits scene!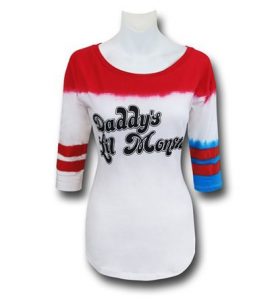 Suicide Squad gets let out of their cage on August 5th, 2016 and stars Will Smith as 'Welcome to Earth' Deadshot, Jared Leto as a continuation of his character from Requiem for a Dream, Margot Robbie as Harley Quinn (she managed to get away from Leonardo DiCaprio), Joel Kinnaman as the big blue boy scout Rick Flag, Viola Davis as the shady government manipulator Amanda Waller, Jai Courtney foul-mouthed and bigoted Captain Boomerang, Jay Hernandez as the flame wielding and former lover of Kirsten Dunst Diablo, Adewale Akinnuoye-Agbaje as the man-eating making-Jeffery-Dahmer-look-bad Killer Croc, Adam Beach as snakes-and-sparklers Slipknot, and Cara Delevingne as the immensely powerful and esoteric Enchantress.