Gaze upon David Ayer's latest film and despair! Or be filled with happiness…whatever strikes your fancy as long as it doesn't end up with you in Belle Reve! DC Comics and Warner Brothers have had a rough time trying to get their cinematic universe going but it doesn't sound like that will be the case this time. Current industry analysts last week were projecting a Suicide Squad opening week to be around 110 million dollars but now they are projecting a Suicide Squad opening of around 140 million give or take! Yowzah!
Some early positive buzz and curiosity to see some famous DC villains will surely help the Suicide Squad opening. Tomorrow the review ban is lifted so there will likely be a 'revised' estimate for Suicide Squad. Warner Brothers and DC had made the mistake of projecting a 1.5 billion dollar run for Batman V Superman: Dawn of Justice before the review ban was lifted. After that…well, we all know the story! Batman V Superman: Dawn of Justice finished less than 900 million after an insane opening. Hopefully this David Ayer-helmed vehicle will have some endurance!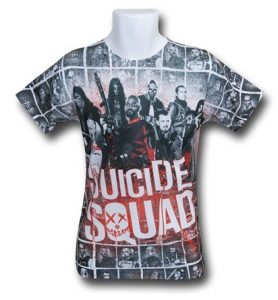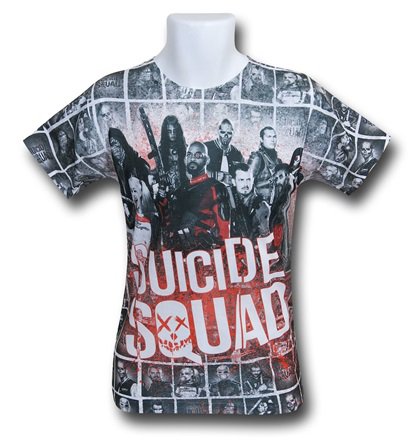 If the Suicide Squad opens up to more than 130 million, it will be vying for one of the largest openings of the year. Captain America: Civil War pulled in a massive 180 million on its opening while Batman V Superman: Dawn of Justice pulled in an impressive 166 million. The current 3rd biggest opening of the year is Finding Dory at 135 million and the 4th is Deadpool at 132.4 million.
Suicide Squad fires up up this week on August 5th, 2016 and stars Will Smith as the light-the-way Deadshot, Jared Leto as the druglord-gangster version of the Clown Prince of Crime, Margot Robbie as the agile and cunning Harley Quinn, Joel Kinnaman as the chaperone to the party Rick Flag, Viola Davis as the master puppeteer Amanda Waller, Jai Courtney as the foul-mouthed Ozzie Captain Boomerang, Jay Hernandez as the tattooed fire-starter Diablo, Adewale Akinnuoye-Agbaje as the fearsome man-eater Killer Croc, Adam Beach as the strangely absent from most merchandise Slipknot, and Cara Delevingne as the magic wielding and ancient sorceress Enchantress.