They often say crime doesn't pay…but it doesn't look like the villains and anti-heroes are having much fun either! Today marks the official release of David Ayer's Suicide Squad and the cast has been going on full tilt defensive. Critics have been markedly derisive of DC Comics' latest movie and both hardcore fans and Suicide Squad cast members have been rather vocal in their protection. A fan has gone so far to start a Change.Org petition aimed at shutting down Rotten Tomatoes but the latest guardian is Suicide Squad's Diablo, Jay Hernandez!
"Yeah I am bothered about it, I think it sucks, obviously we worked hard and tried to give the fans what they wanted. It's weird that some of the criticism I heard was that it was too much like a comic book," said Jay Hernandez. "In terms of you have these characters being objectified like Harley Quinn, there are just certain elements that are just part of being a comic book. If you're trying to portray that on a film, you have to stay true to that, because if you don't, the fans of the comics are going to be offended." He later added, "The critics can kiss my ass!"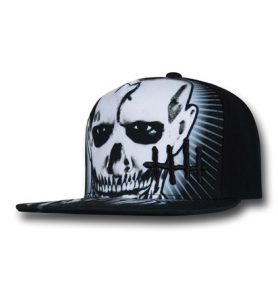 For all intents and purposes, Jay Hernandez's Diablo has been reported as one of the brighter spots of the movie for his acting ability. The character Diablo was originally created back in 1970, but this version of Diablo has only been around since 2008. Chato Santana was a former gang member with a tragic past and a reluctance to engage in violence. However, his command over fire makes him a powerful pyrokinetic force in the DC Universe. Click HERE—> for our all-encompassing history of El Diablo!
Suicide Squad comes out today, August 5th 2016, and stars Will Smith, Jared Leto, Margot Robbie, Joel Kinnaman, Viola Davis, Jai Courtney, Jay Hernandez, Adewale Akinnuoye-Agbaje, Ike Barinholtz, Scott Eastwood and Cara Delevingne.