In one month, Star Wars goes in a direction it's never gone before on the big screen. Rogue One will drift away from the episodic saga and instead focus on a few lines in the opening crawl from A New Hope. The trailers we've seen so far have given us a look at a war-filled, action-packed, intergalactic masterpiece that further expands the Star Wars Universe.
Rogue One is also bringing in a new batch of characters that will surely ingrain themselves into the Star Wars mythos. There's our new heroine Jyn Erso; slick rebel commander Cassian Andor; Clone War Veteran Saw Gerrera; even a new re-modified droid in K-2SO. However, there is one new face in Rogue One: A Star Wars Story who remains a mystery: Donnie Yen's Chirrut Imwe.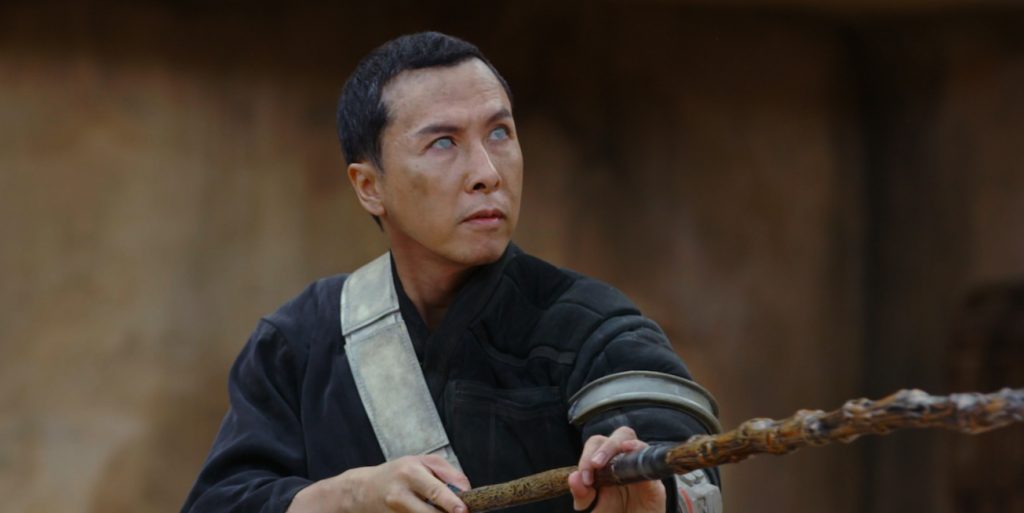 Very, very little is known about Imwe. From what we've been seen, Imwe is Force-sensitive, but not a Force-wielder. So, while not a Jedi, he will probably serve as the film's version of Obi-Wan Kenobi, by discussing the importance of the Force. He also seems to travel everywhere with his buddy/bodyguard Baze Malbus. There's also one specific feature about him, that Chirrut himself — Donnie Yen — told Jetset Magazine. A feature that was all his idea.
"It was my idea to make him blind."
What's amazing is that from what we've seen regarding Chirrut Imwe, it's his blindness that puts him more in tune with the Force. Yen said that Rogue One director Gareth Edwards gave him liberty in developing the character, and little touches like Imwe's sight (or lack thereof) could make all the difference in how the character is perceived.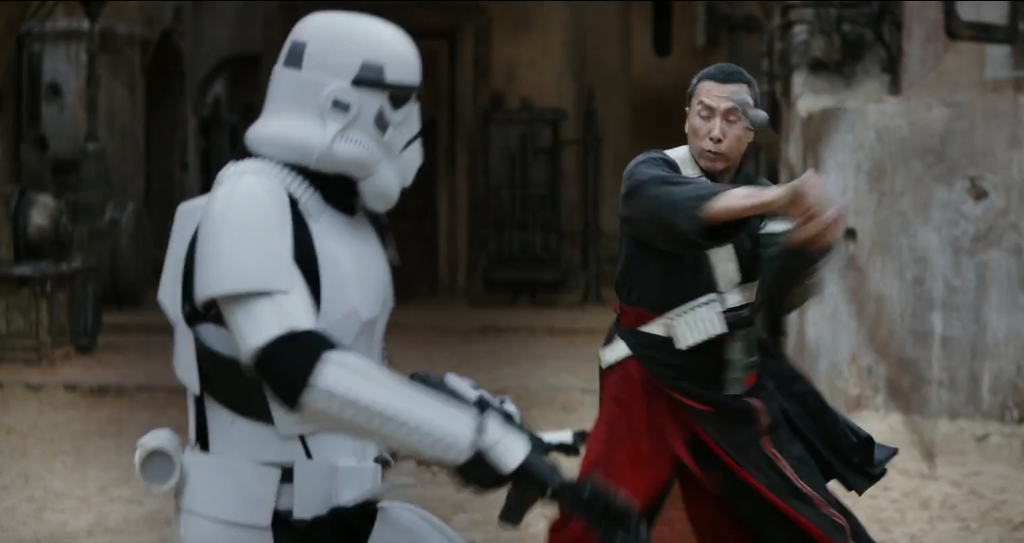 Did Edwards let Yen handle other aspects of Chirrut's character? Yen is a master in martial arts and could really add intense action sequences to the character. Hopefully Edwards allowed Yen to choreograph his own fight scenes, to add to the badass character quality of Chirrut Imwe. If Yen did have these liberties with his character, it's amazing that he originally turned the role down. Thankfully, his kids convinced him to take the role.
"I asked them 'how do you feel about daddy doing Star Wars?' and they flipped out."
Throw in the fact that Yen is thrilled to be immortalized in Lego form, and the role of Chirrut Imwe could become the most iconic performance of his career (remember, the guy is already a superstar in his native China).
If you were still on the fence about seeing Rogue One (first: what is wrong with you!), then stories like this should convince you. Gareth Edwards seems to be giving his actors the chance to immerse themselves in their roles, by allowing people to create their own character traits. That enables characters to have more emotion and drive. In a movie about soldiers fighting the same battle, you're gonna want to see them stripped down as the humans (or non-humans) they are. If Rogue One is looking to be more personal… then giving these liberties to your actors is a massive step in the right direction.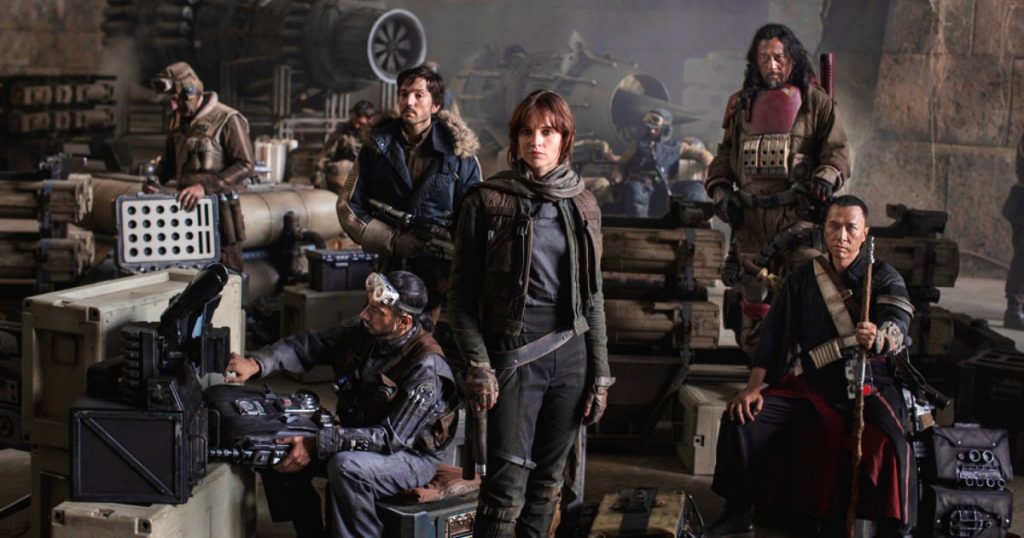 Getting Donnie Yen in Rogue One is awesome. Letting him define his own character is another positive note. Now, I'm fully expecting Chirrut Imwe to be a standout character in a movie that just continues to generate more excitement the closer is gets to its release date. Can it just be December 16th already? The wait is almost too much to handle!
Directed by Gareth Edwards, Star Wars: Rogue One arrives December 16th, 2016 and stars Felicity Jones, Diego Luna, Riz Ahmed, Ben Mendelsohn, Jiang Wen, Donnie Yen, Forest Whitaker, Mads Mikkelsen, Alan Tudyk, Jonathan Aris and 10,000,000 Stormtroopers hellbent on killing everyone everywhere.