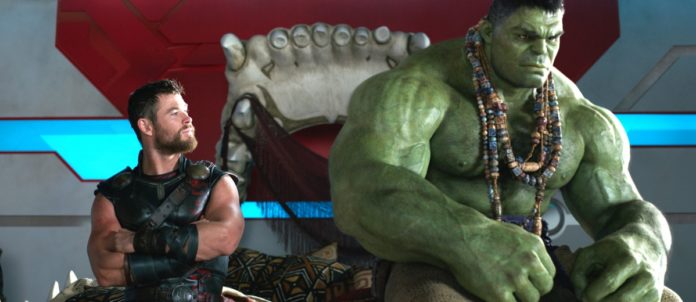 Big, bold, and absolutely bonkers, Thor: Ragnarok delivers all the punchlines like perfectly timed hits from the mighty guns of the macho God of Thunder himself. However, what the movie lacks in emotional beats, it makes up for with laughs instead—and sadly, it doesn't always work.
Set a few years after the events of Avengers: Age of Ultron, the film finds our favorite Asgardian chained and supposedly held captive by a raging Surtur (Clancy Brown). The Odinson has apparently gone on a personal quest to find out more about the mysterious visions he's been having about Ragnarok, the end of Asgard. A bunch of too-cool action scenes, some trippy background music, and lots and lots of quips later, Thor ends up stranded in Sakaar, where he's forced to survive the savagery of the place by becoming a fighter for the Grandmaster (Jeff Goldblum).
This all happens after a losing, albeit brief encounter with Hela (Cate Blanchett), the Goddess of Death—but not before witnessing what's supposed to be one of the most emotional moments in the Thor trilogy. But that's just it. Because of all the high jinks and the laughter and the far-too-many jokes, there's just no time for the audience to have any sense of connection or loss about anything, which is just a darn shame, especially for a superhero movie as epic as this one.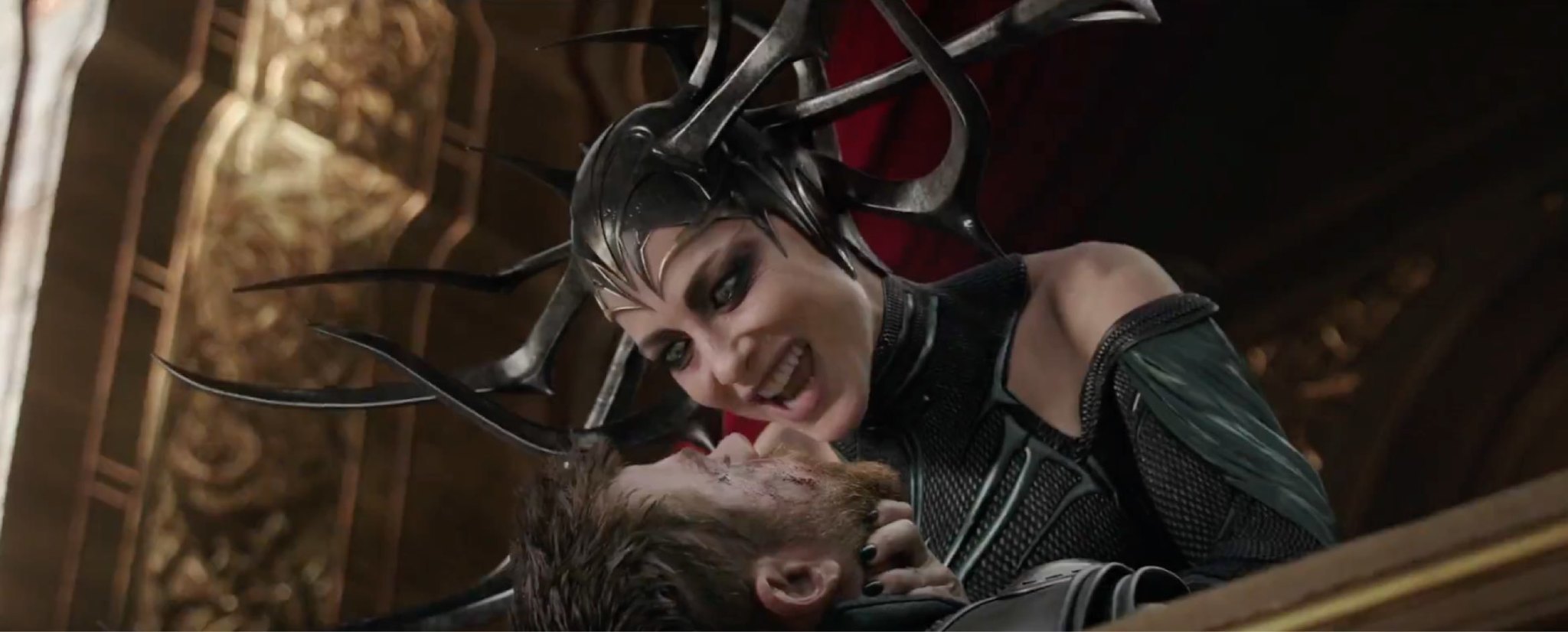 Of course, the third movie is always the best time to up the stakes, go crazy, and let the main character's hair loose (in this case, cut Thor's magnificent hair off completely). And there's definitely no shortage of craziness here, with Thor's bro-mance with a raging Hulk (Mark Ruffalo), his banter with a gloating Surtur, and his quirky back-and-forth with newfound friend Korg (director Taika Waititi himself).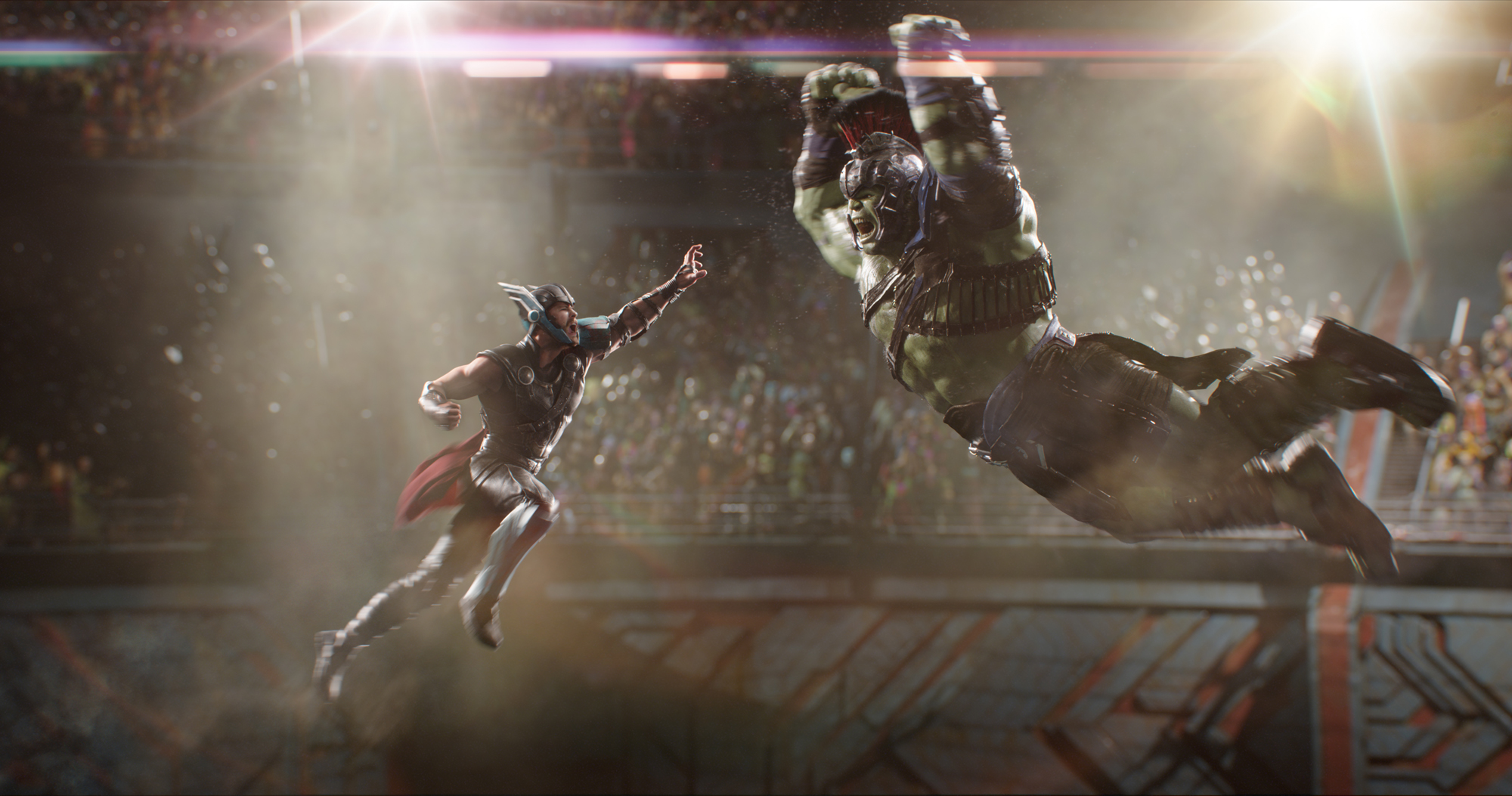 Chris Hemsworth as the titular superhero shines as a comedic genius here (thanks, Ghostbusters and Vacation!), and there are plenty of laugh-out-loud moments that truly will entertain audiences and distract viewers enough from the real, heavy-hitting themes of the movie, which are genocide, endless arrays of people getting impaled, a rod-thing that zaps unwitting rebels into a gooey mess on the floor, and, well, the end of the world.
Perhaps that's the reason the higher-ups got Taika Waititi to direct, because the What We Do in the Shadows and Hunt for the Wilder People director certainly does bring his own personal and refreshing take on the classic Marvel superhero template.
There's a lot of fan service here too, and a lot of borrowing from references like Planet Hulk. Blanchett is stellar as the big baddie, Tessa Thompson is absolutely badass as the legendary warrior Valkyrie, and Jeff Goldblum being Jeff Goldblum is just pure perfection.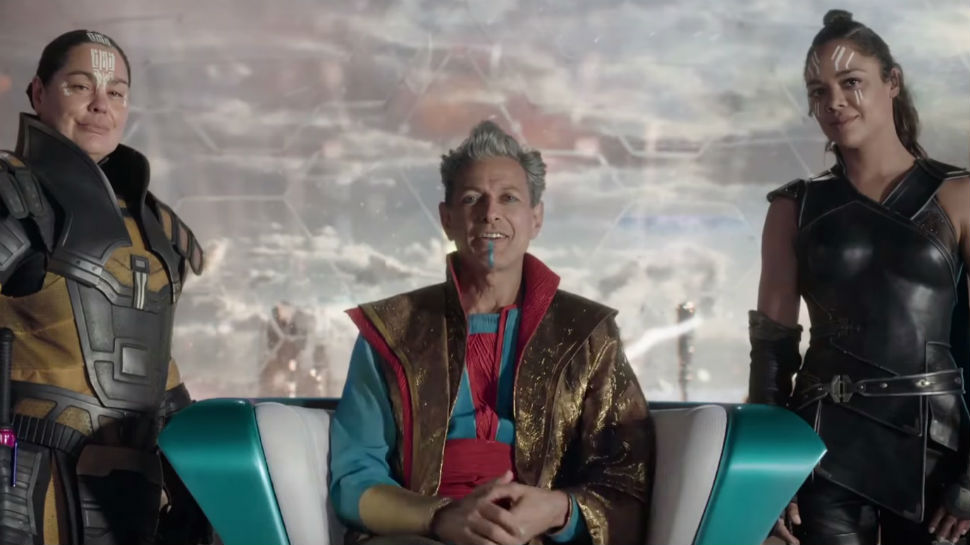 I admittedly burst out laughing plenty of times along with the whole movie theater, and there's no denying that Thor: Ragnarok is a heckuva good time. It's just a shame that I left the cinema without this epic feeling of having just watched a superhero movie—instead, what I felt was a general happiness of having just been entertained. It was fun. That was nice. It was a comedy. It was NOT a legendary action-adventure piece.
And I missed that. I missed the feeling of my heart swelling and my goosebumps flaring because here's another Marvel movie, another installment in the lives of the grand heroes we all know and love. I missed the emotional connection and the gripping scenes and the real stakes, because with all the comedy, it's just really, really hard for my heart to tremble about anything. For instance, I've always adored the love-hate relationship between Thor and Loki, and Loki's struggle between good and evil within himself. But in Thor: Ragnarok, even Tom Hiddleston's Loki has transformed from the God of Mischief to an all-out clown, and while I had a lot of fun, I also felt disappointed that the whole thing lacked any real heart.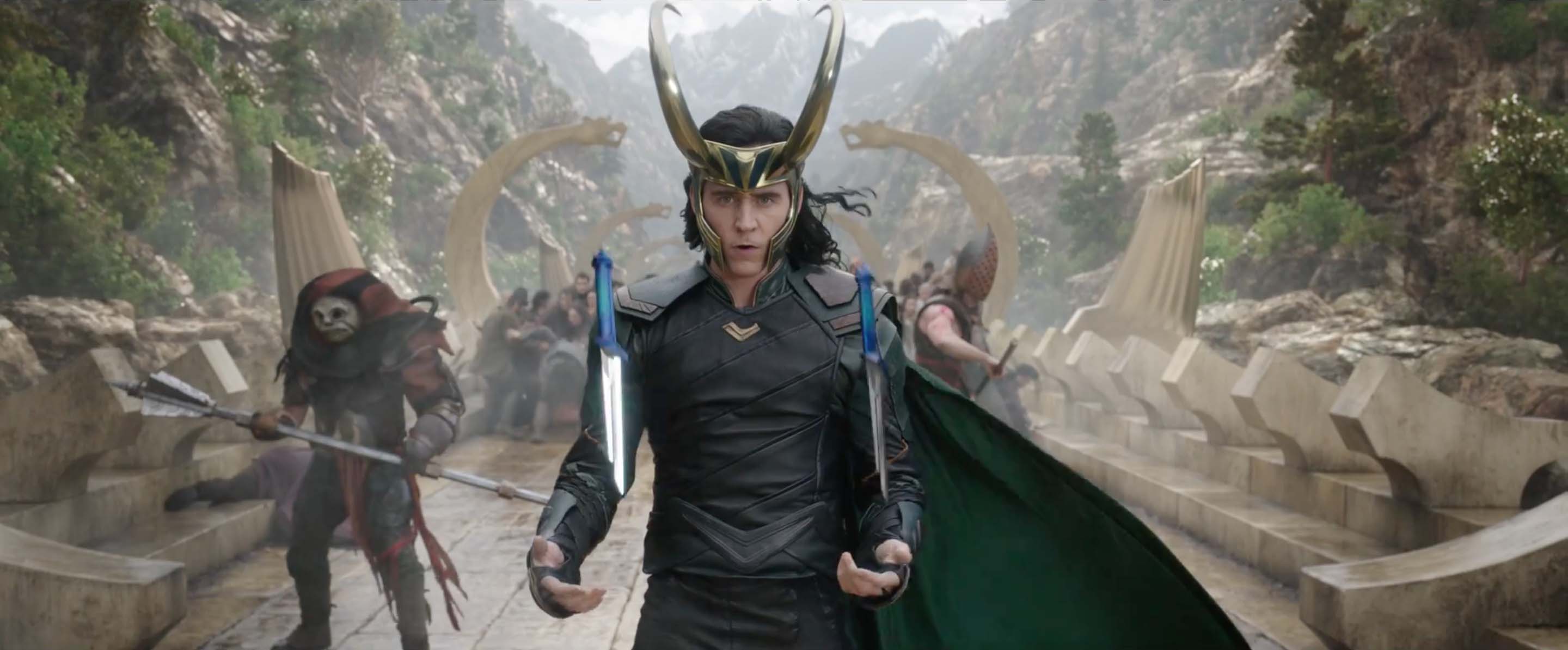 Still, without giving anything away, the God of Thunder does have his moments—sparks and lightning and unleashed electric blasts included. It's just that these are greatly overshadowed by the quirkiness and clumsiness (bordering on slapstick) of the character, but perhaps that's the sacrifice—the price to pay—for Marvel wanting to breathe fresh new life into the next wave of movies. That short featurette about Thor bunking with his roommate Darryl is a welcome breather, after all. Even Hemsworth himself has said that he grew tired of playing the character before this, and perhaps with good reason.
Overall, Thor: Ragnarok is definitely a must-watch, because let's face it—we're pretty much going to watch every single MCU movie ever for the rest of our days here on Earth. There's a gratuitous Doctor Strange cameo in the very beginning, and oh, you have to stay for two post-credits scenes, too.  Just remember that this is no Pixar movie, so there won't be any tugging at your heartstrings here.