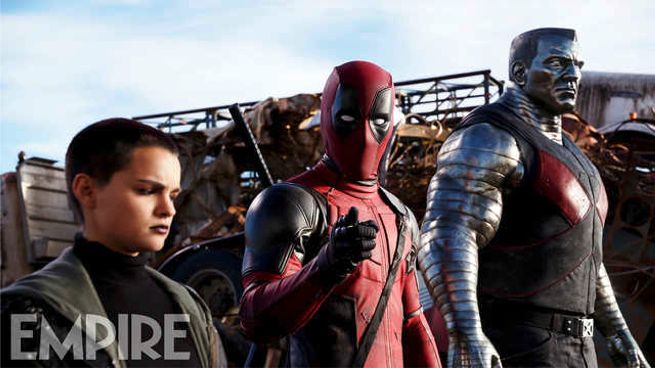 Our friends at Empire Magazine just released a whopping THREE NEW DEADPOOL IMAGES! AHHHH! On the heels of the 12 Days of Deadpool promotion, the eventual Christmas Day trailer barrage, and the gracing of his presence on the aforementioned magazine's cover, we thought the Deadpool promotion locomotive might simmer down a hair. Well, we were wrong, but we're okay with it. Check out these new, exclusive, Deadpool images below!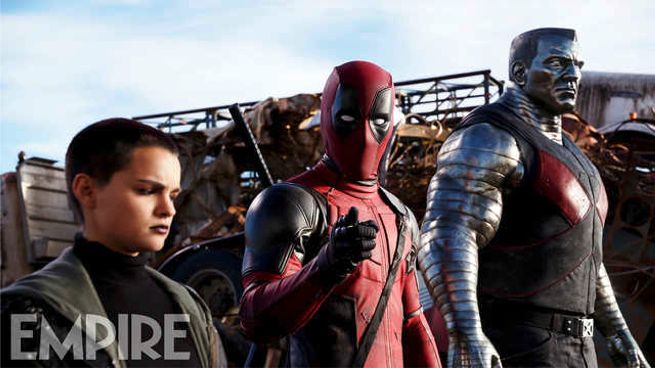 Above, it looks like we have Deadpool, Colossus, and Negasonic Teenage Warhead in the midst of generating some necessary pre-battle strategy. Or, Deadpool is breaking the fourth-wall, reminding his fans to either brush after every meal, or to turn off their cellphones before he and his motley troop engage with the enemy. Unfortunately, Negasonic Teenage Warhead (Brianna Hildebrand), isn't capable of paying attention to Deadpools's request since she's…tweeting something.
Something worth noting: Colossus was actually recast in the eleventh hour. Daniel Cudmore was originally cast as the organically armored, Russian-born mutant, but was recently replaced by a more intimidating, authentically accented Andre Tricoteux .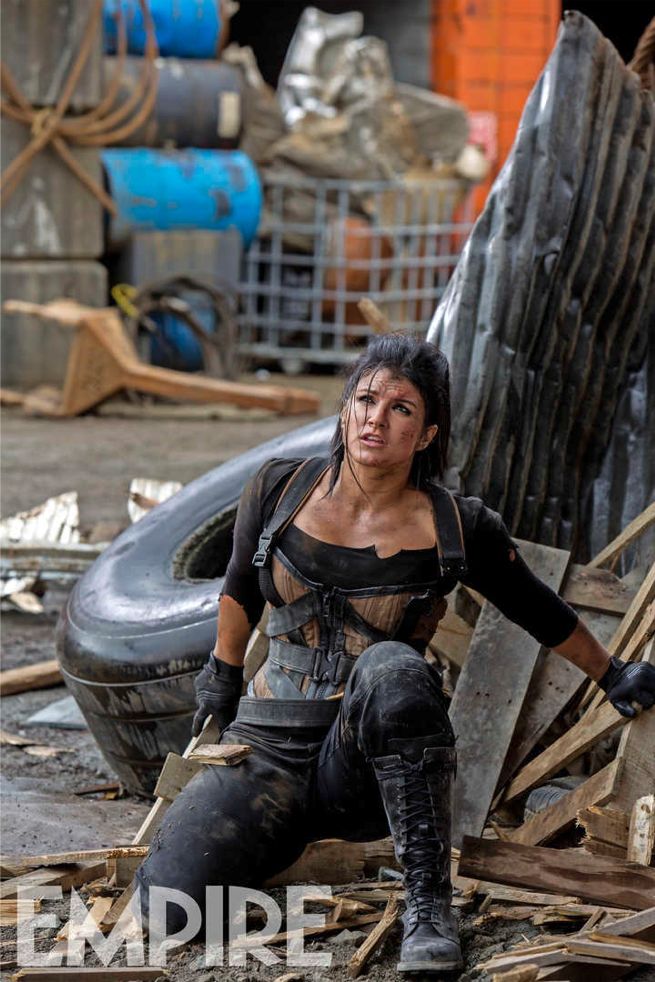 And here's a shot of one of Deadpool's antagonistic attackers, Angel Dust, portrayed by actress Gina Carano. As the recent Deadpool trailer attested, Angel Dust is obviously super-strong, seeing as how she swatted Colossus away like a giant, metallic, segmented…..bee.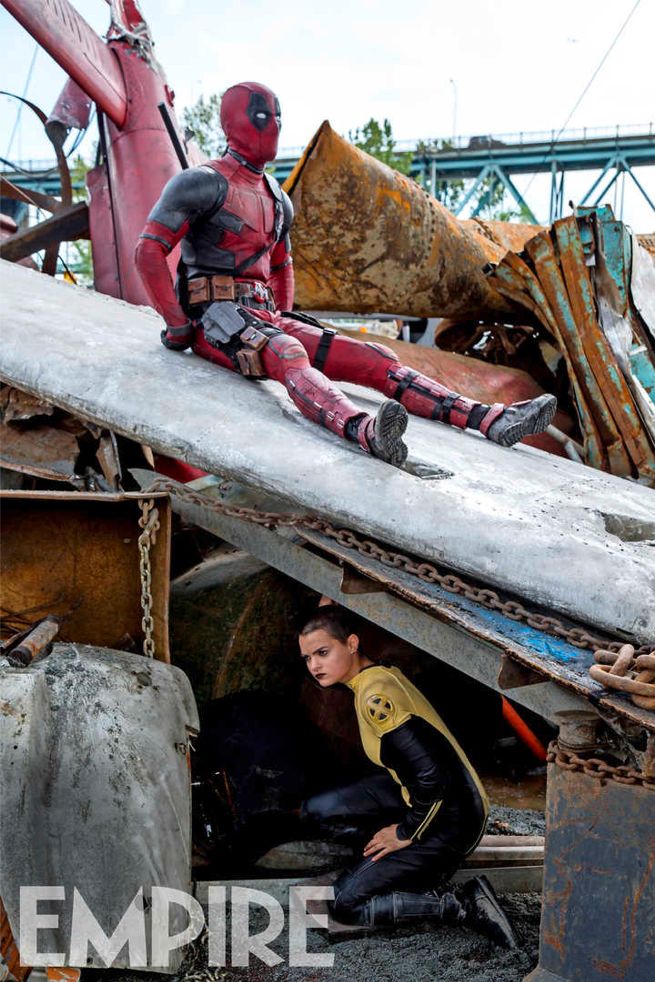 And our final shot shows Deadpool enjoying a makeshift sliding board, conveniently crafted in the wake of some massive, mutant-filled, property mangling melee. Or, they're just hanging out in a junkyard, since that's where Deadpool does his very best thinking. Well, there and in the bathroom. And check out Negasonic T.W. (getting sick of typing it out) decked out in some classic New Mutant garb! AWESOME! She's like a female Cannonball, so it makes perfect sense!
Deadpool debuts 2/12/2016! Directed by 17 directors, 16 of which Deadpool assassinated over the course of filming, Deadpool stars Deadpool, Colossus, Negasonic Teenage Warhead, Angel Dust, Ajax, and a lot of terrified extras.