Earlier today, The Source and Entertainment Weekly shared two official images from Daredevil Season 2, as well as an insightful interview with Daredevil showrunners Doug Petrie and Marco Ramirez. Well, we thought that was all the Daredevil Season 2 goodness we were getting today; it was certainly all the Daredevil goodness we deserved. Thankfully – and surprisingly – that's no longer the case, as Netflix just released an additional 5 images from the forthcoming second season of Daredevil!
The first one, our featured image above, shows Daredevil skulking about in a shadow-laden church; this is kind of Daredevil's moral pit stop, a place he returns to, on occasion, when the conflicting urges to beat the living hell out of perps connects with the immovable wall of legality and deeply personal, inflexible religious covenants.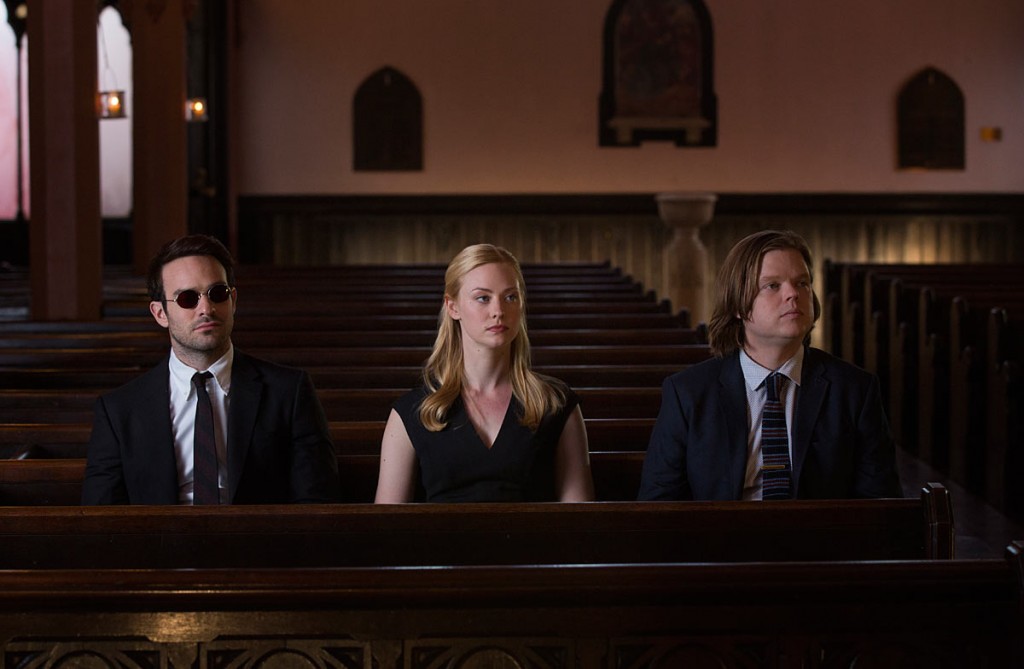 Above, our hero is joined by his legal cohorts (and super-besties), Karen Page (Deborah Ann Woll) and Foggy Nelson (Elden Henson). And yes, they're in a church.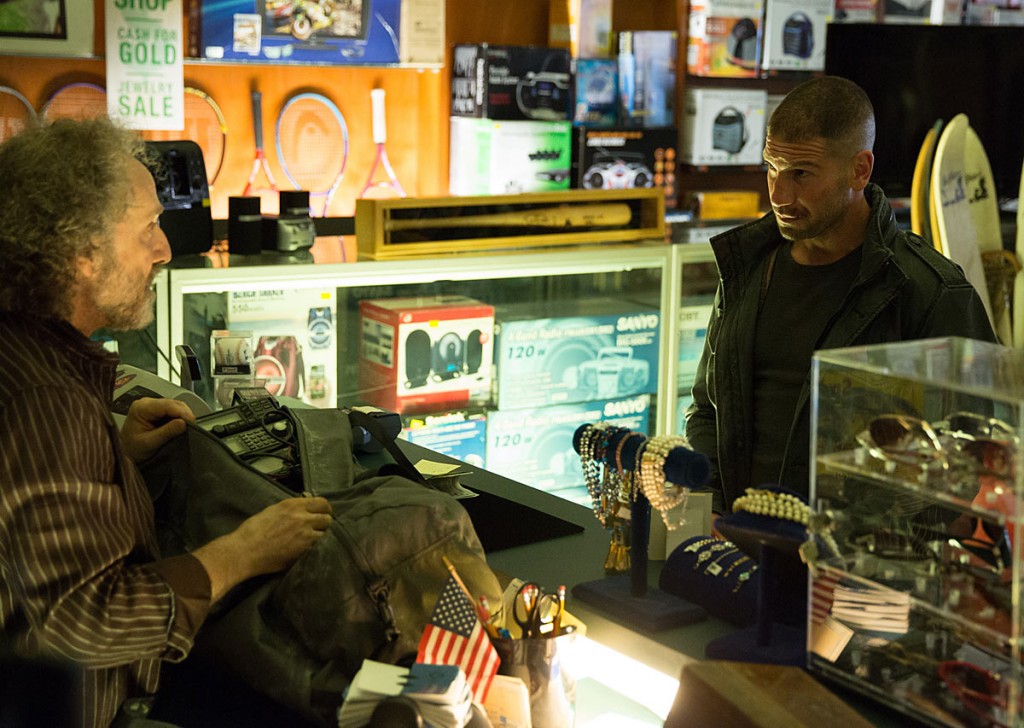 Frank Castle, aka The Punisher (Jon Bernthal), might be exchanging his earlobe necklace for some shotgun shells. Maybe.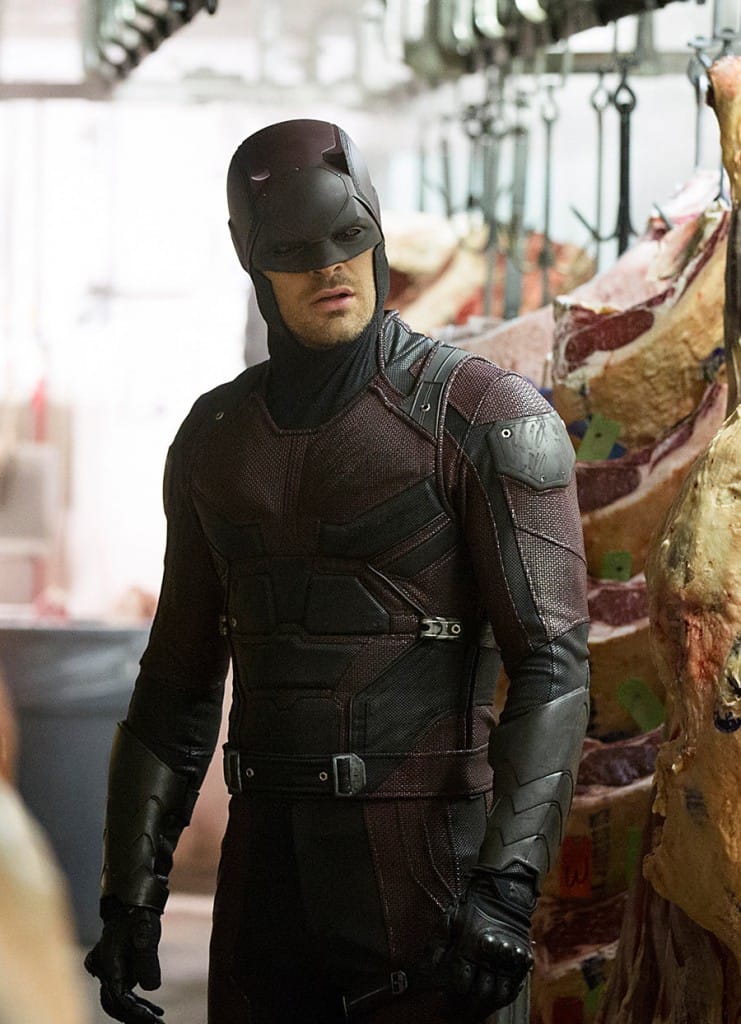 And here's Daredevil in the daylight, ready to mix it up with some argumentative, suspicious looking racks of meat.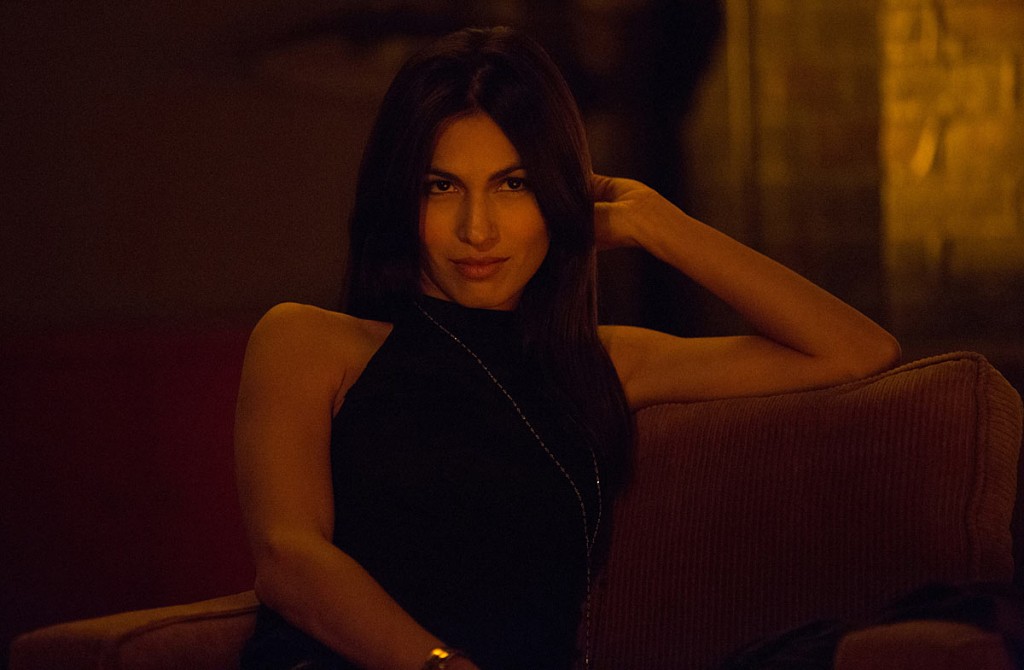 It's Elektra Natchios, the ultimate, issue-laden ex-girlfriend! She brings the drama, the psychological coal raking and…a pair of bloody sai.
Keep those Daredevil Season 2 images coming, Neflix. We'll take a trailer or 2 while you're at it!
Daredevil Season 2 debuts on some ambiguous date in 2016. Can't wait!