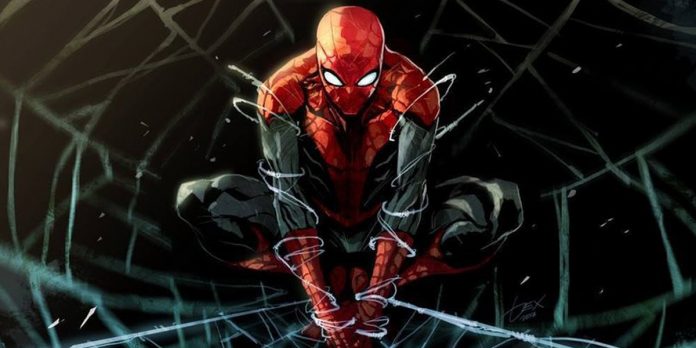 Actor Tom Holland is the new Spider-Man. You know this because you recently sold your apartment residing under a rock, and having recently joined the rest of us here "in the know," you watched Civil War 15 times and shook uncontrollably when he webbed Cap's shield, removed it, introduced himself, and proclaimed his Cap fandom.
You're also aware of the new Spidey flick coming down the pike, Spider-Man: Homecoming; a joint Sony/Marvel Studios venture introducing Spider-Man to the shared, Marvel cinematic universe. Well, the highly anticipated film is now, officially, only one year away from its release, and actor Tom Holland, very cleverly, counts down to Spider Man: Homecoming with this new image shared from his very own Instagram account. OBSERVE!
Yep, it's Tom Holland in full Spider-Man attire, hanging like, 75 feet in the air and calling attention to the mere 365 days until Spidey, Iron Man, and an incredibly rich cast continue the story of Queens' struggling, spider-themed super-teen.
Are you ready?
Debuting July 17, 2017 and directed by Jon Watts, Spider-Man: Homecoming stars Tom Holland, Marisa Tomei, Robert Downey Junior, Zendaya, Donald Glover, Logan Marshall-Green, Michael Barbieri, Hannibal Buress, Martin Starr, Kenneth Choi, Laura Harrier, Tony Revolori, and Michael Keaton.