We've been expecting some big news from the Rogue One: A Star Wars Story camp considering the forthcoming Star Wars Celebration in London. Well, it seems the big news just dropped. According to our tenaciously sleuthing friends at Making Star Wars, a TV listing recently confirmed a second trailer for Rogue One: A Star Wars Story airing next Friday, July 15 at 8pm EST on ABC.
Now, some of us might actually catch it beforehand, seeing as the Rogue One panel at Star Wars Celebration is at 4pm GMT (11am EST or 8am PST). Look, regardless of your time zone or your personal state of wakefulness, there's a good chance that, at some point on July 15th, you'll be taking in the second, 3-minute trailer to Gareth Edwards' space-heist film. Yep, Rogue One features a "roguish" detail of Rebels making off with those incredibly important Death Star plans while avoiding Darth Vader's long-range Force-chokes.
And for those seeking the root of validity in our intrepid reporting, check out the aforementioned listing below!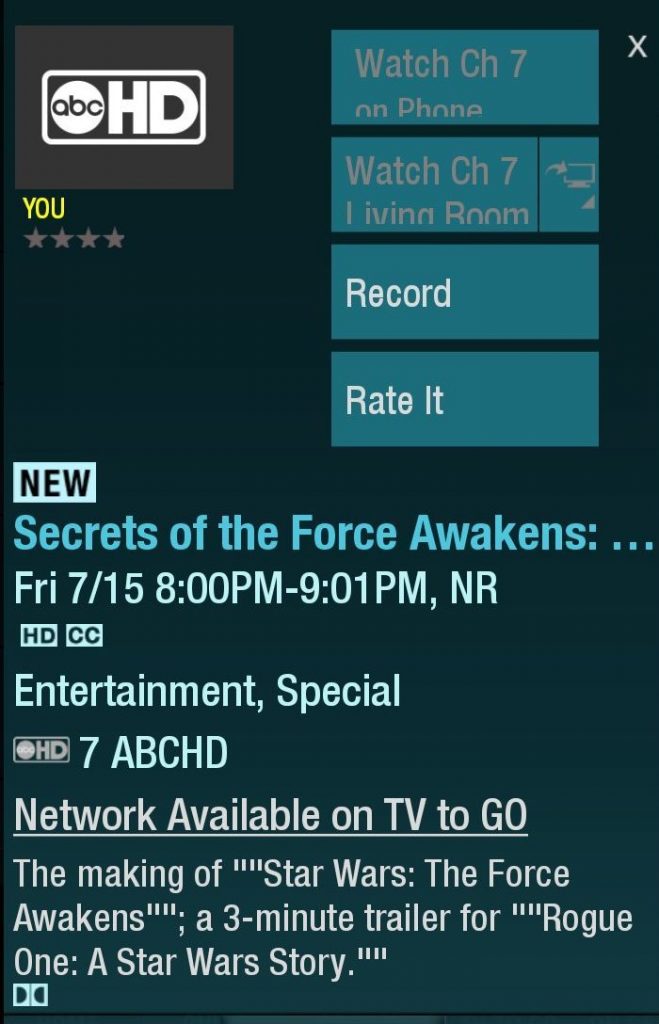 Star Wars: Rogue One hits the Death Star on December 16th, 2016 and stars Felicity Jones, Diego Luna, Riz Ahmed, Ben Mendelsohn, Donnie Yen, Jiang Wen, Forest Whitaker, Mads Mikkelsen, Alan Tudyk and Jonathan Aris.