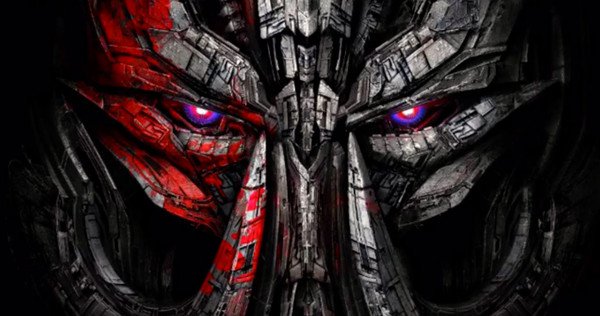 Look, damn it; stop rolling your eyes! There's a 5th damn Transformers film on the way and for all your bitching, complaining, and fist-shaking at a franchise you claim to poop on…you'll go see the damn thing. How do I know this? I know this because the 4 previous Transformers movies brought in a combined total of $3.7 billion at the global box office. Yes, you've seen them all. Twice. Regardless of your feelings, Transformers: The Last Knight is hitting theaters June 23, 2016, and Michael Bay is back in the director's chair. Speaking of Michael Bay (hard segue to the purpose of this article), he recently revealed the villain in Transformers: The Last Knight on his very own Insta-Bay….er, sorry….Instagram page. Yes, there were rumors that the villain might actually be Unicron, the planet-eating, planet-shaped Transformer. Well, it's not. It's this guy:
Who the hell is that? It's freaking Megatron. Regardless of having his head "removed" in Transformers: Dark of the Moon, Megatron is apparently returning to create more havoc for Optimus Prime and his remaining, seriously weathered and beleaguered Autobots.
ALL HAIL MEGATRON!
Something worth noting-
This is the very first film to come out of the new writer's room for the Transformers' franchise featuring  Akiva Goldsman, Christina Hodson, Robert Kirkman, Zak Penn, Jeff Pinkner, and more. Hmmm. Could this mean a stronger story to match those dependably strong special effects??