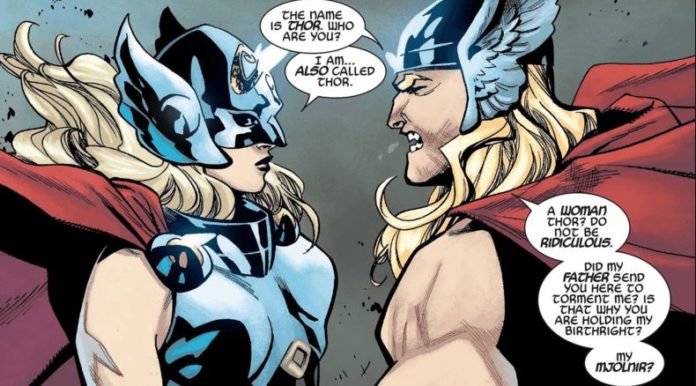 Nothing is certain during these uncertain times, and with everything from production to casting delayed for all MCU projects, it's hard to get any kind of information for us fans to feast on. However, Natalie Portman—who plays Jane Foster in the MCU—recently shared that her character will be struggling with cancer in Love and Thunder, so to help you prep for the next installment in the Thor franchise, here's everything you need to know about the female God of Thunder.
   Jane Foster has breast cancer.
"It's based on the graphic novel of the Mighty Thor. She's going through cancer treatment and is a superhero on the side," says Portman.
In the comics, Jane Foster was struggling with the death of her husband and son while simultaneously trying to work through her breast cancer chemotherapy.  However, whenever she transformed into Thor, her body would be cleared of toxins, effectively clearing her chemotherapy as well, killing her. It's a double-edged sword, with Doctor Strange even advising her to stop transforming as doing so would slowly kill her.
2.  Jane Foster was deemed worthy when Thor was not.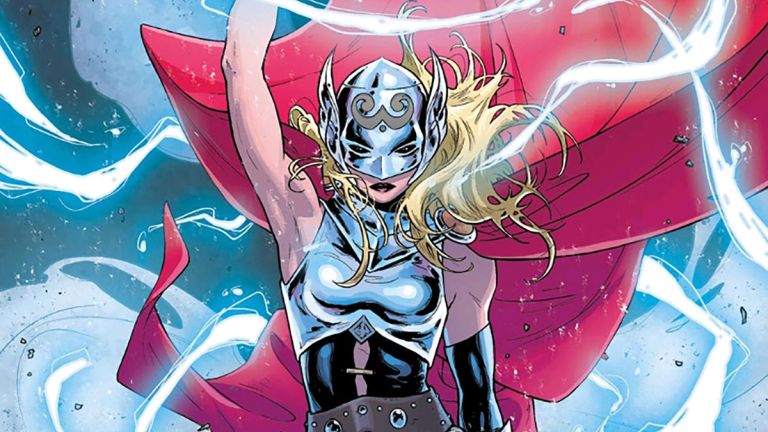 When the God of Thunder became unworthy to wield Mjolnir in Thor Vol. 4 #1 (all because Nick Fury whispered sweet nothings in Odinson's ear), the hammer telepathically sought out Jane Foster as the inscription on it became, "Whosoever hold this hammer, if she be worthy, shall possess the power of… Thor." She gained Thor's powers when she picked up Mjolnir, and Thor went on to go by the name "Odinson" instead.
3.  Odinson didn't wield Stormbreaker during that time.
In the comics, Jane is the one wielding Mjolnir as the Mighty Thor. Now, we know that Thor is swinging around using Stormbreaker in the MCU, but the comics had him using Jarnbjorn instead during that time. In the movies, Captain American supposedly returned Mjolnir to the original timeline's Thor, so how could Jane Foster possibly get her hands on it after all this time? It's a conundrum, but stranger things have happened before.
4.  Jane Foster died…and got resurrected (as expected).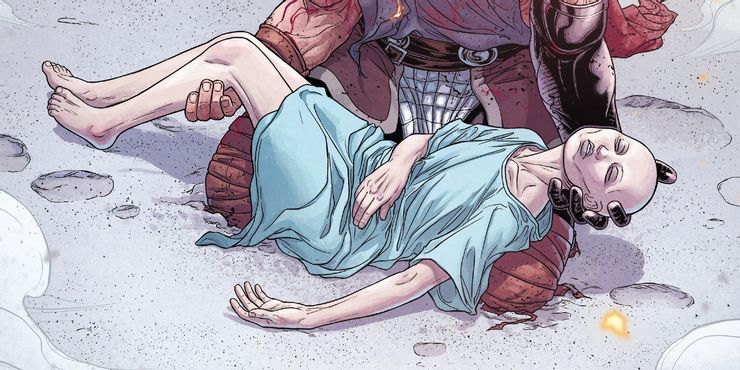 Death is a revolving door when it comes to comic book characters, so when Jane Foster sacrificed herself when the Asgardians were under attack (she hurled Mjolnir into the sun), it was devastating—but only for a while. She was eventually revived as a normal human, relinquishing the mantle of Thor so that she could focus on her health. Eventually, her cancer went into remission, and she soon became a Valkyrie.
There's a lot to discuss when it comes to how director Taika Waititi will have Jane's story play out in Thor: Love and Thunder, and it's excruciating not knowing enough about it. Right now, anything is possible, and with the director's brand of humor, it will definitely be interesting to see how he can spin the whole cancer issue into something more light-hearted—or not.
What are YOUR thoughts about Jane Foster's Thor in the movie? Sound off in the comments below!