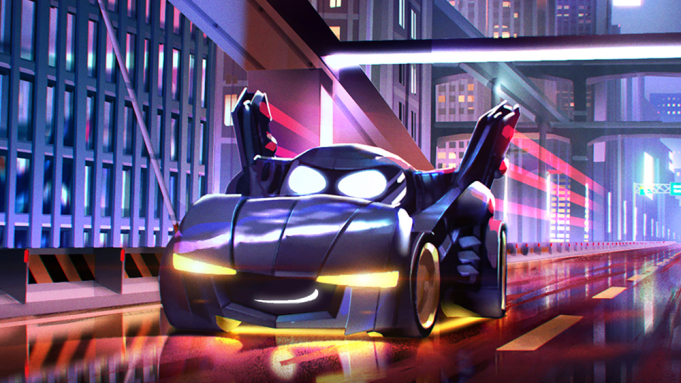 Batman has always been the star of the show no matter where he goes, but this time, the Batmobile finally gets a share of the limelight. While we've already seen countless versions of the Caped Crusader's go-to vehicle in all of the different incarnations on both the big and small screen, we've never seen the Batmobile quite like this before—as a sentient being that's the star of his own show!
Bam is a living, breathing, talking, and crime-fighting Batmobile that can give any vehicle in Cars a run for its money. Kids absolutely adore talking vehicles, and why not? They're fast, cool, and undeniably adorable. This time around, we're not just talking about any other sentient automobile, plane, or train—we're actually talking about bringing the whole Bat-family to life, vehicle style.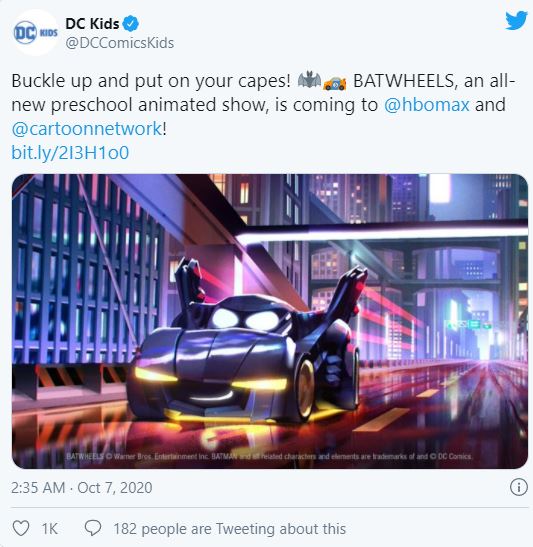 Warner Bros. Animation's Batwheels is a brand new cartoon show on HBO Max and Cartoon Network that does just that. While the target demographic of the show is preschoolers, adults definitely won't be able to resist taking a peek at an episode or two themselves. I mean, just look at those adorable smirks! It's only natural for these cars to look so darn cute, what with the production team's stellar performance with their work on Doc McStuffins and the Baymax Dreams shorts. The creative minds behind the show include Sam Register (Looney Tunes), Michael Stern (Doc McStuffins), and Simon Smith (Baymax Dreams).
"Batwheels is the perfect show to headline our new foray into preschool," Tom Ascheim, President of Warner Bros. Global Kids, Young Adults and Classics, says. "I can't wait for all the aspiring superheroes out there to meet this whole new batch of crime-fighters."
"From Batman: The Animated Series to Teen Titans Go!, superhero storytelling has definitely been one of our superpowers here at Warner Bros. Animation," says President of Warner Bros. Animation and Cartoon Network Studios Sam Register. "We are so excited to bring that expertise over to the preschool space and take something that all kids love, cool vehicles, and give it a turbo boost with Batman."
As for the story, the plot will follow five talking vehicles that the Batcomputer brings to life. They think like kids too, so they're definitely relatable. They not only have to discover what it means to work together as a team to fight crime, but they also have to figure out how to handle the growing pains of being a kid. Their heroic adventures will definitely be able to teach children the value of friendship and teamwork as well.
The awesome team includes Bibi, Red, Jett, and Buff (Batgirl's motorcycle, Robin's car, the Batwing, and the Bat Truck respectively). Why Batman would need a Bat Truck is beyond me, but who am I kidding? Batman can have all of the coolest gadgets and vehicles he wants and nobody will have the guts to question him.
Bam the Batmobile is, of course, the leader of the bunch. 'Nuff said!