We still have a month before summer officially ends and autumn takes hold (September 22nd for all you fall freaks out there!). Despite a few weeks remaining in the dog days, it appears we can officially call the superhero summer battle of 2017. Once again raising its hand in victory… Marvel Studios.
It was a good fight this year. Wonder Woman gave DC and Warner Brothers a much-needed boost — it really got fans excited for any DCEU news coming out of Comic-Con.
Ryan Reynold is single-handedly keeping 20th Century Fox in the game thanks to his character revealing tweets of Domino and Cable. However, neither studio could compare to Marvel Studios' movie releases and anticipation-building news for future projects.
Need some proof? Here's 10 reasons why Marvel Studios is the undisputed champion of 2017.
10. Captain Marvel Is a 90's Girl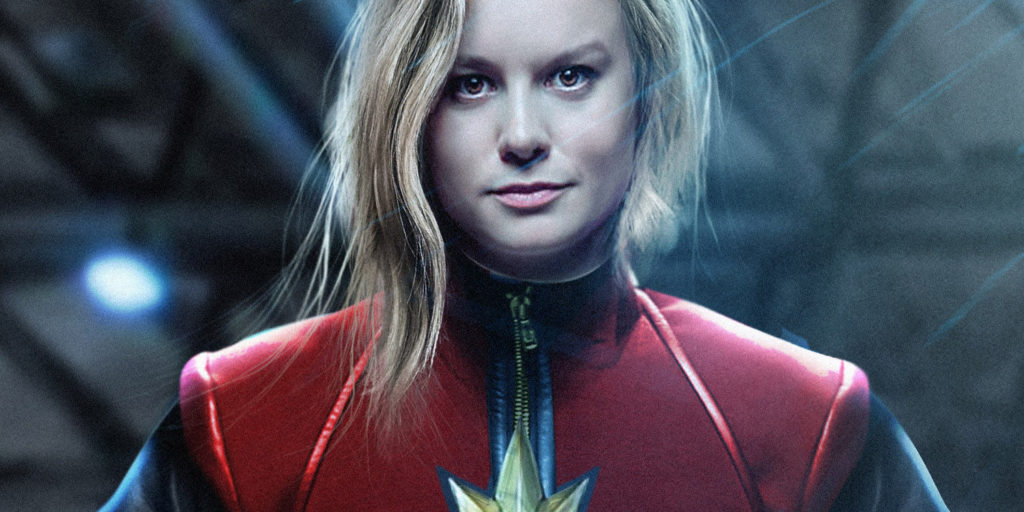 Sometimes, you don't need surprise videos or concept art to get people talking at Comic-Con. Sometimes, all it takes in Marvel Studio President Kevin Feige making an off-the-cuff comment regarding Carol Danvers.
He won't commit to a Captain Marvel appearance in Infinity War, but offers the insight that a Captain Marvel movie will take place in the nostalgic era of the 1990s. Why? Because Feige said it would be fun to set a movie in that time period. Without going into further detail, Marvel fans began wondering how Captain Marvel will fit into the current MCU, despite her origin happening 20 years prior. (The 90s were 20 years ago?!? Damn, I'm old.)
Also, Nick Fury Is Getting an Eye Back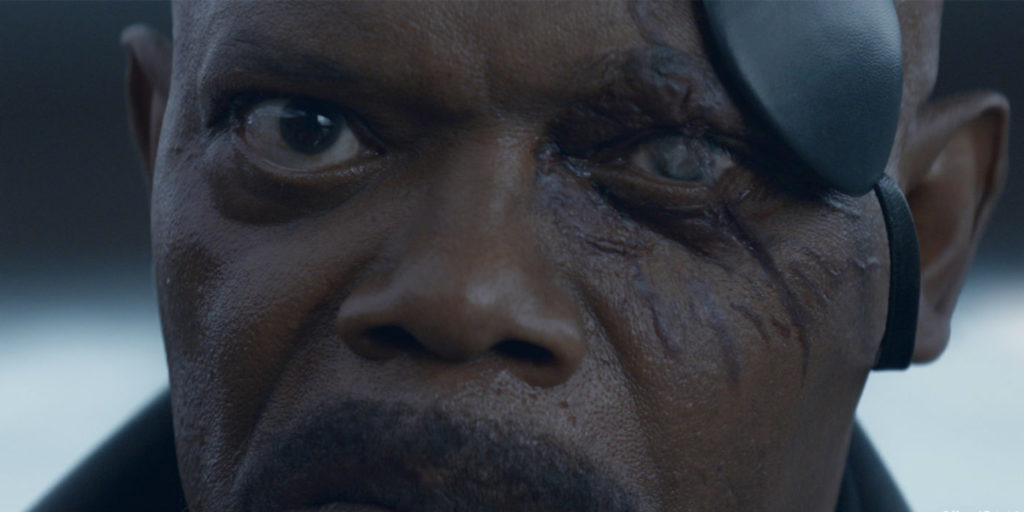 Speaking of Captain Marvel, it was revealed during the Captain Marvel discussions that a young Nick Fury would be showing up in the movie. It was such a shocking announcement that even Samuel L. Jackson was unaware he was going to be in the movie until he found out on social media.
We haven't seen Fury since his ex-machina appearance in Avengers: Age of Ultron. Mr. Jackson is a staple of The MCU and was the glue that bonded Phase 1. It's great that he hasn't been forgotten and will get the chance to shine once again, this time with a matching set of peepers.
We're Friends from Work
Before Guardians of the Galaxy Vol. 2 dominated the box office, Marvel Studios did something sneaky. Without warning, they dropped the first Thor: Ragnarok trailer. It was the first shot in the summer of 2017 movie season… and it landed big.
The Thor movies have been the red-headed step child of The Marvel Cinematic Universe.  Despite love for Chris Hemsworth and Tom Hiddleston, Thor and The Dark World are regarded as the weakest efforts from Marvel Studios and their box office hauls reflect those opinions. However, the first glimpse into Ragnarok showed a movie flooded with color and humor. And when Hulk arrives, it's the cherry to an already delightful looking sundae.
Plus, when you learn the now famous "friend from work" line came from a Make-A-Wish child visiting the set, you know this movie is going to have a lot of heart behind it.
Ant-Man & The Wasp Ready for Action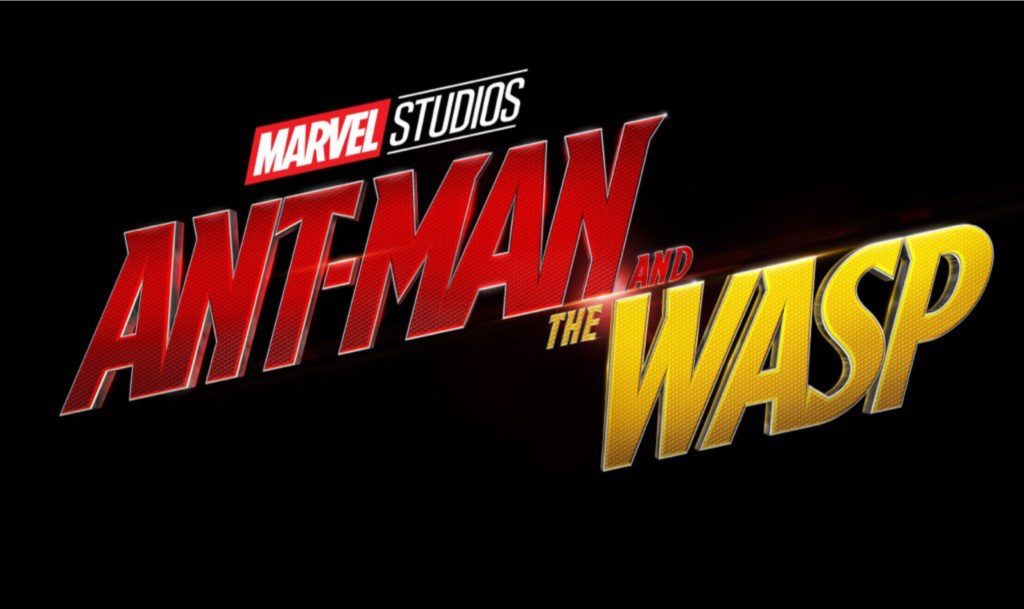 Marvel Studios knows how to play their fans at Comic-Con events, don't they? One of the bright spots at this year's panel was Paul Rudd's Scott Lang. He was part of an opening video that chronicled The MCU's first ten years. Then, he showed off some of the new amazing concept art (which has yet to be revealed to non-con-attendees).
A few more interesting highlights:
Announced, to the delight of fans, was the return of Michael Douglas and Michael Pena.
A look at Evangeline Lily as the titular Wasp.
And now, two very important reveals:
1. Laurence Fishburne has been enlisted to play Dr. Bill Foster, who presumably will become his comic book alter-ego, Goliath (and lead to a Godzilla/King Kong-style battle against Lang's Giant-Man). This leads us to #2 in our sub-menu numbering which is important enough to take over the #6 spot in our main heading numbering: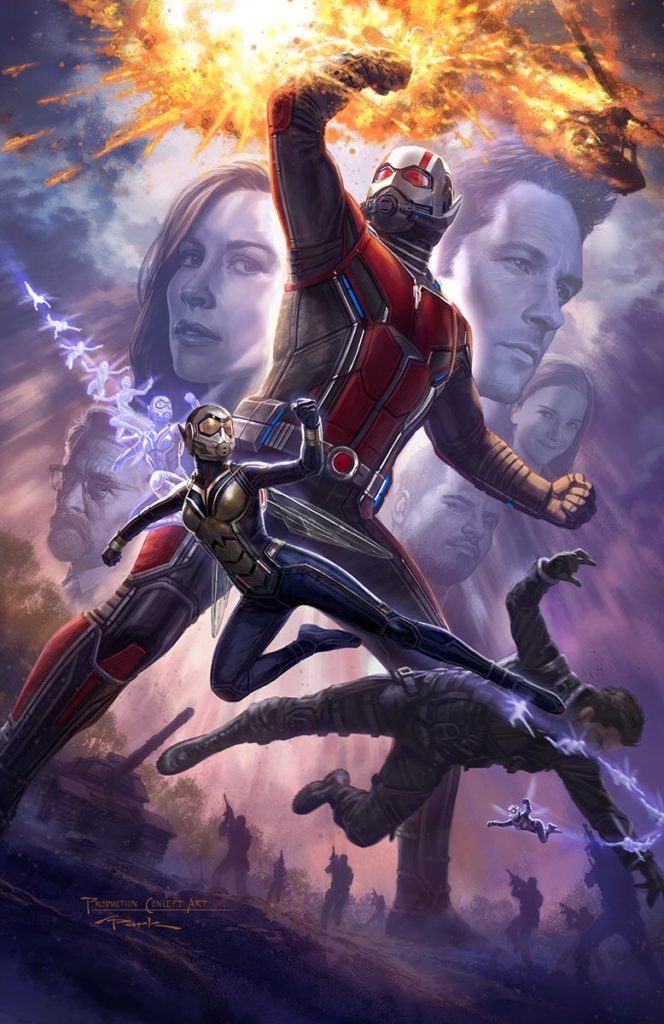 Michelle Pfeiffer Heading to The MCU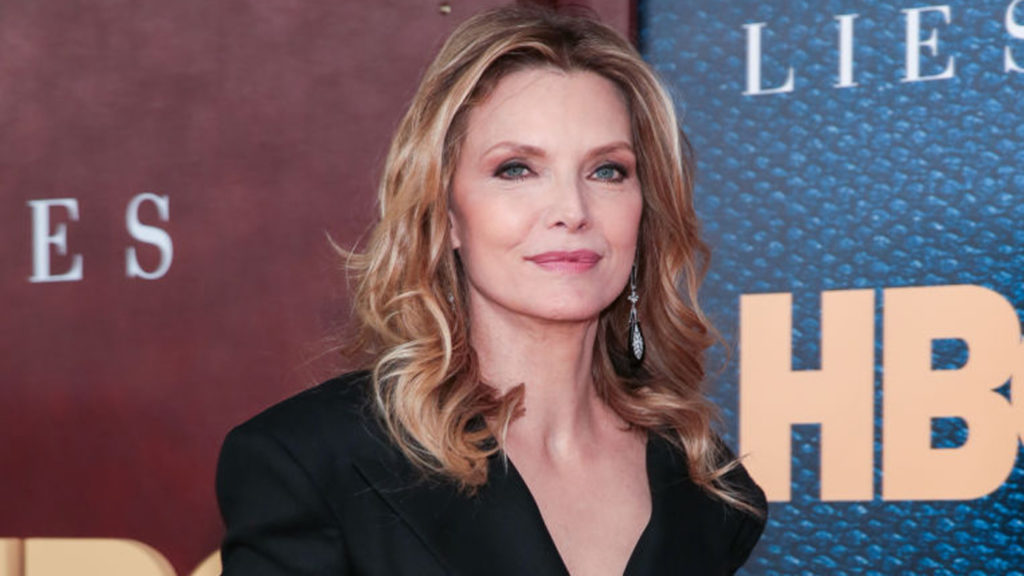 You can call this a major coup for Marvel Studios. Pfeiffer had one of the most iconic comic book movie appearances of all time when she took on the role of Catwoman in Batman Returns; her performance is right up there as one of the best villains in Batman movie history.
Now, a new generation will know her as Janet Van Dyne, the original Wasp believed to have been lost in the Quantum Realm. Marvel Studios already added former Batman Michael Keaton to Spider-Man: Homecoming. So, with Keaton and Pfeiffer on board, all they need is to find a role for Danny DeVito to steal Batman Return's thunder.
Black Panther Ready to Blow People Away
Just because Marvel is dominating 2017, it doesn't mean they can't show off their lineup for 2018 as well! That's what happened in June, when the studio debuted the first trailer for next February's Black Panther. Much like the first Ragnarok trailer, it gave a subtle glimpse into what to expect from the Wakandian Warrior's solo movie.
A reclusive, technologically advanced culture, Michael B. Jordan's hair… There's a lot to digest in nearly two-minutes of video, Marvel Studios could have held off showing the trailer until after the summer months have settled, but Feige and his braintrust just had to shove it in everyone's face that they're still the king of the comic book movie… and will be for the foreseeable future.
Thanos on the War Path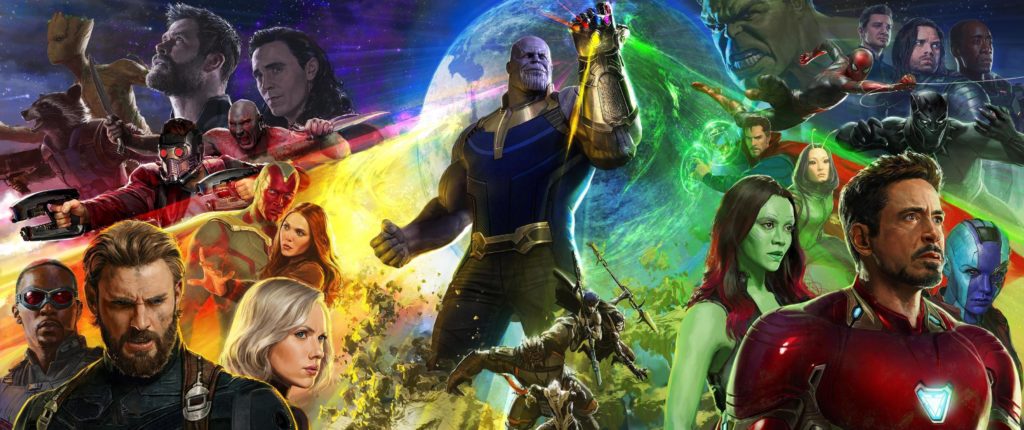 This should have been number one. At D-23 and later at San Diego Comic-Con, Marvel Studios delivered what everyone was praying for: the first official look at next year's Avengers: Infinity War. If they put the video on youtube, it would have shattered viewing records.
There was Thor meeting with The Guardians, Peter Parker's Spider-Sense going off and, of course, the Mad Titan reigning destruction on The Avengers with the Infinity Gauntlet in his possession. Throw in the reveal that The Black Order will be by Thanos' side as his children and Marvel has done everything to gain excitement for next year's massive blockbuster.
I might as well crown Marvel Studios the 2018 Summer Movie champion… because what else can top this.
Bring on the Skrulls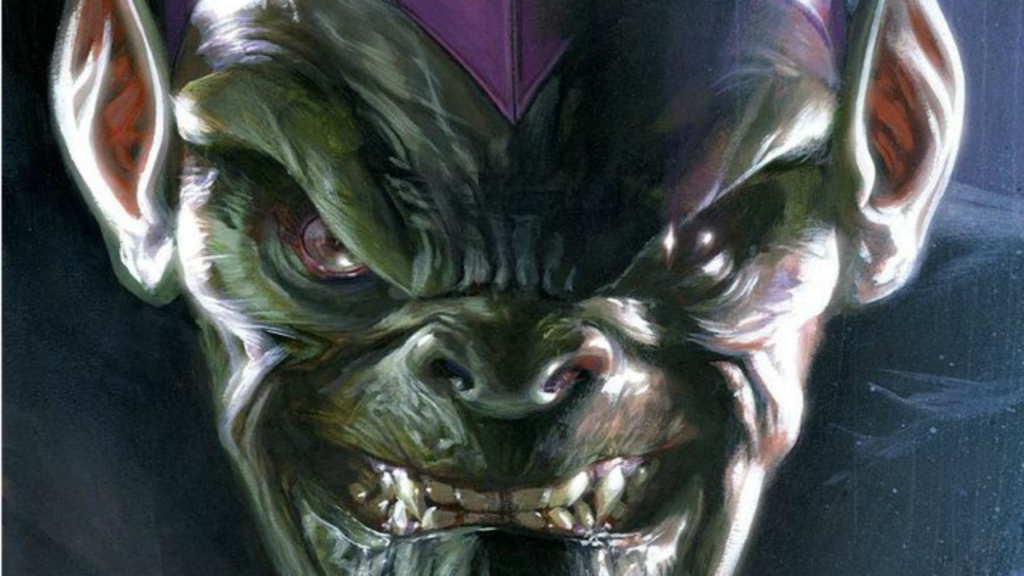 Oh… remember what I said about the Captain Marvel movie being set in the 90s? That wasn't even the biggest news regarding that movie. Brought forth to resounding glee and jubilation, Kevin Feige dropped a massive bomb that long-time Marvel aliens The Skrulls would make their MCU debut in the 2019 movie.
Why is this major news? Because it was believed the alien race was owned solely by 20th Century Fox. However, it was later revealed that Fox only owned certain Skrull characters and the whole race was shared much like Quicksilver and Scarlet Witch.
The shapeshifting Skrulls open all new possibilities for The Marvel Cinematic Universe, including a Kree-Skrull war and even a future Secret Invasion angle for future Avengers movies. It's massive news since it gives us an idea about the main villains for Phase 4 and beyond.
Spider-Man: Homecoming Is Still Going Strong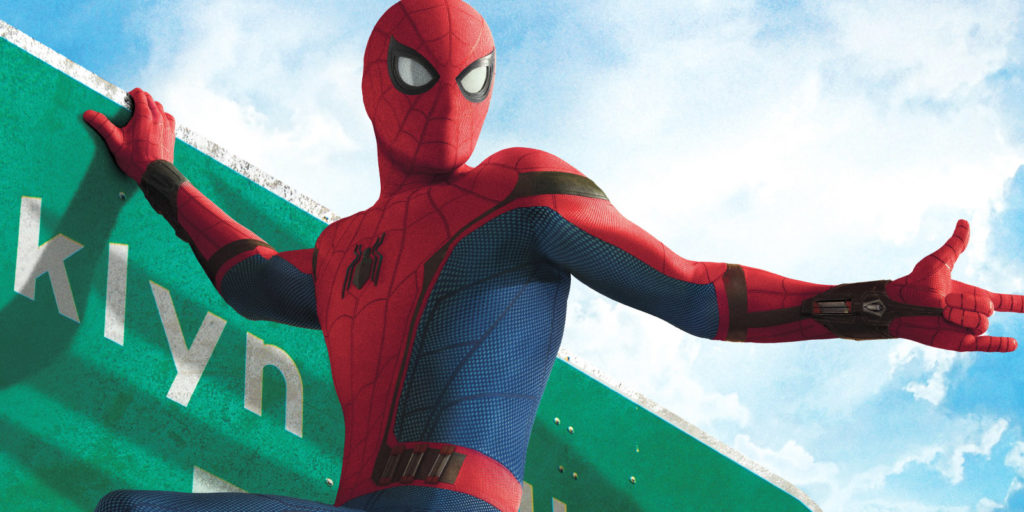 It has been another monster year at the box office for superhero movies. Wonder Woman blew all expectations out of the water, pulling in over $790 million and proving that DC can stand tall with Marvel. Of course, Guardians of the Galaxy Vol. 2 is still the current front-runner sitting pretty at $860 million.
While Justice League and Thor: Ragnarok will haul in their own fortunes, they may not catch The Guardians. But Spider-Man could. Despite being in theaters for over a month and already having a worldwide gross of $670 million dollars, Peter Parker isn't done yet.
Homecoming is about to be released in Japan and China… two markets where The MCU has done spectacularly. It's easy to predict Spider-Man: Homecoming gaining an additional $300 million in the region, possibly pushing it past the one-billion-dollar mark. That would make it only the fourth MCU movie to break the billion-dollar plateau and make Homecoming the official king of comic book movies in 2017.
 That Comic-Con Thor: Ragnarok Trailer!!
So what garnered the biggest news following Comic-Con this year? It wasn't the new Justice League trailer. Anything Star Wars related. Or even that Avengers: Infinity War teaser (Although that could have been because it wasn't released online). Instead, the last word was had by the God of Thunder himself (Two Thor: Ragnarok trailers in one post… I know!). While the teaser trailer offered a nice glimpse here and there… the official trailer blew people's minds.
Hulk fighting a giant wolf, a battle inside the Bifrost, Loki and Thor side-by-side again… that music… everything came together into the most talked about item from Comic-Con.  C had an amazing showing at the event, but leave it to Marvel Studios to steal their… uh…thunder… and have people gushing about Thor over Batman and Superman. When you can pull off a coup like that, you're officially the King of Summer 2017.